Report Scope & Overview:
Waste to Energy Market size was valued at USD 33.68 billion in 2022 and is expected to grow to USD 48.63 billion by 2030 and grow at a CAGR of 4.7% over the forecast period of 2023-2030.
Waste-to-energy is a process that involves converting waste materials into usable energy. This process is becoming increasingly popular as a means of reducing waste and generating renewable energy. The waste materials can come from a variety of sources, including municipal solid waste, agricultural waste, and industrial waste. The process of waste-to-energy typically involves the use of incineration or gasification to convert the waste materials into energy. Incineration involves burning the waste materials at high temperatures, while gasification involves heating the waste materials in the absence of oxygen to produce a gas that can be used to generate electricity. Waste-to-energy has several benefits, including reducing the amount of waste that ends up in landfills, reducing greenhouse gas emissions, and generating renewable energy. However, it is important to ensure that the process is carried out in an environmentally responsible manner to minimize any negative impacts on the environment.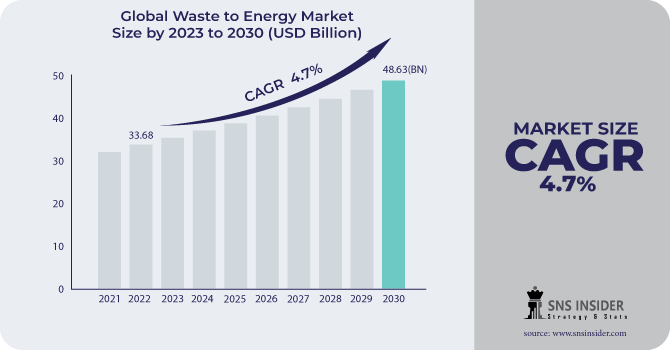 This innovative Waste-to-energy approach to waste management not only reduces the amount of waste in landfills but also provides a sustainable source of energy. The market is driven by the increasing demand for renewable energy sources and the need to reduce greenhouse gas emissions. Waste-to-energy technologies include incineration, gasification, pyrolysis, and biochemical process which convert waste into electricity, heat, and fuel. The Waste-to-Energy Market has significant potential for growth, particularly in developing countries where waste management is a major challenge. However, there are also concerns about the environmental impact of waste-to-energy technologies, such as air pollution and the release of toxic substances. To address these concerns, the industry is investing in research and development to improve the efficiency and sustainability of waste-to-energy technologies. Additionally, governments are implementing regulations and initiatives to encourage the adoption of these technologies.
Market Dynamics
Drivers
Increasing need for sustainable waste management solution

Growing demand for waste-to-energy technologies

Increasing amount of waste due to growing population across the globe
The world produces around 2.02 billion tons of municipal solid waste each year, with a conservative estimate of at least 34% of that not being managed in an environmentally safe manner. Unfortunately, the generation of waste has experienced a significant surge worldwide in recent decades, and there are no signs of it slowing down. By 2050, it is projected that worldwide municipal solid waste generation will have increased by approximately 71%, reaching 3.5 billion metric tons. This is due to a variety of factors, including population growth, urbanization, economic expansion, and consumer shopping habits. As a result, the waste-to-energy market is being driven and is expected to continue to grow in the future.
Restrain
High cost associated with the implementation of these technologies

High initial investment required to set up a waste-to-energy plant
Opportunities
Technological upgradation increases the adoption of waste-to-energy technologies

Increasing government regulations and initiatives to reduce greenhouse gas emissions
Challenges
Concerns about the environmental impact of these technologies

Lack of public awareness and understanding of these technologies
Waste-to-energy plants have faced significant challenges regarding their safety and effectiveness, making it challenging to gain public support for these projects. Furthermore, concerns about potential air and water pollution from these plants have created additional barriers to their adoption. Despite the potential benefits of waste-to-energy plants, such as reducing landfill waste and generating renewable energy, many individuals remain hesitant to embrace this technology. Lack of understanding about how these plants operate and the measures in place to ensure their safety can hinder the waste-to-energy market growth. Moreover, rising concerns about pollution from waste-to-energy plants further impede market growth. These technologies emit various pollutants, including particulate matter, nitrogen oxides, and sulfur dioxide, which can have adverse effects on air quality and public health. Additionally, the disposal of ash generated from these plants can pose a risk to water sources if not properly managed.
Impact of Russia-Ukraine War:
The waste-to-energy market is a crucial component of the global effort to reduce greenhouse gas emissions and promote sustainable development. The Russia-Ukraine conflict has disrupted the waste-to-energy market significantly. The supply chains for waste materials have been disrupted due to the closure of borders and the imposition of trade restrictions. This has led to a shortage of waste materials, which has affected the operations of waste-to-energy plants. Moreover, changes in regulations have also affected the waste-to-energy market. Governments in the region have introduced new regulations to address the environmental impact of waste-to-energy plants. These regulations have increased the cost of operating these plants, making them less profitable. Furthermore, the economic instability in the region has also affected the waste-to-energy market. The conflict has led to a decline in economic activity, which has reduced the demand for energy. For instance, Total energy consumption in Europe is expected to decrease by around 455 petajoules due to this war. This has made it difficult for waste-to-energy plants to sell their energy output, leading to a decline in revenue.
Impact of Recession:
The downturn in the global economy has led to a decrease in demand for waste-to-energy technologies and services. This has resulted in a slowdown in the growth of the waste-to-energy market. The recession has also led to a decrease in investment in the waste-to-energy sector. Many investors have become more risk-averse and are hesitant to invest in new waste-to-energy projects. This has led to a decrease in the number of new waste-to-energy facilities being built. More details are comprised in the final report.
Market segmentation
By Technology
Biochemical

Thermal

Gasification

Pyrolysis

Incineration
By Waste Type
Agriculture Waste

Process Waste

Municipal Solid Waste

Others
By Application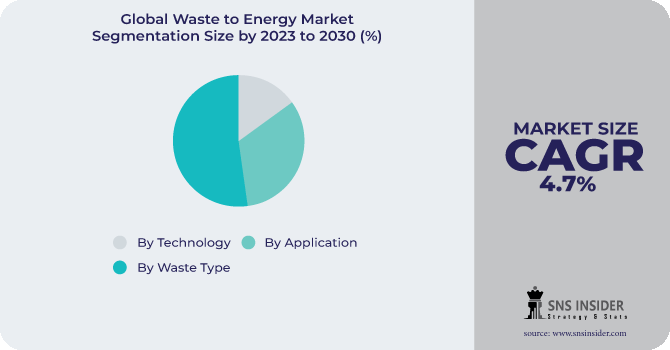 Regional Analysis
Asia Pacific holds the largest revenue share of waste to energy market in 2022 and is expected to dominate the market during the forecast period. This is attributed to the region's growing population and increasing urbanization, which is driving up waste production. The East Asia and Pacific Regions generate the most municipal solid waste (MSW), with China being responsible for over 16% of global MSW. Governments in the Asia Pacific region are investing in waste-to-energy technologies to address environmental concerns and meet energy demands. This investment is expected to result in significant growth in the waste-to-energy market in the coming years.
The North American region holds the second-largest position in the waste-to-heat generation market, and it is anticipated to maintain a substantial revenue share throughout the projected period. This is attributed to increasing awareness of the benefits of waste-to-heat generation along with increasing waste production. In terms of population, the United States is the biggest producer of waste. The United States is the biggest producer of waste in terms of population, accounting for roughly 13% of global MSW despite having less than 5% of the global population. On average, Americans produce over 820 kilograms of waste every year, more than double the per capita waste generation of Japan.
The United States and China are the largest producers of municipal waste in the world, generating over 220 million metric tons. In contrast, the UK generated around 32 million tons of municipal waste in 2020.
REGIONAL COVERAGE:
North America

Europe

Germany

UK

France

Italy

Spain

The Netherlands

Rest of Europe

Asia-Pacific

Japan

south Korea

China

India

Australia

Rest of Asia-Pacific

The Middle East & Africa

Latin America

Brazil

Argentina

Rest of Latin America
Key Players
The major key players are Suez, Veolia, Covanta Holding Corporation, Hitachi Zosen Inova AG, China Everbright International Limited, Wheelabrator Technologies Inc, Ramboll Group A/S, EDF, Allseas, Babcock & Wilcox Enterprises, Inc., Xcel Energy Inc., and other key players will be included in the final report.
Suez-Company Financial Analysis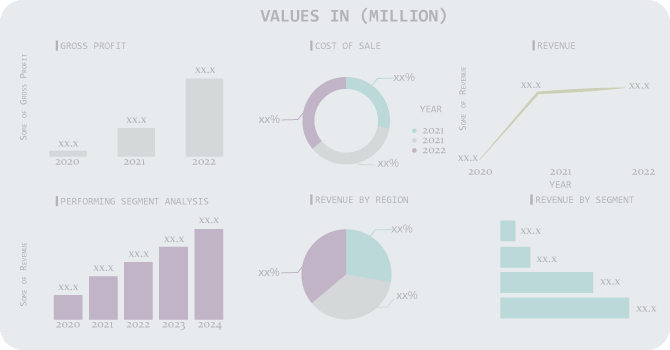 Recent Development:
In April of 2022, SUEZ announced its achievement: winning a new industrial wastewater treatment project in Changshu, Jiangsu. This project is set to contribute significantly to the city's high-quality socio-economic development, with a total investment of RMB 258 million and a daily treatment capacity of 15,000 m3.

In April 2023, Veolia has been awarded the contract for the operation and maintenance of Turkey's first waste-to-energy plant in Istanbul. This particular plant has an impressive processing capacity of roughly 1.1 million tonnes of non-recyclable household waste annually. Equipped with an 85 MW turbine, it will produce 560,000 MWh of electricity annually, meeting the needs of 1.4 million inhabitants.
Waste to Energy Market Report Scope:
Report Attributes
Details
Market Size in 2022
US$ 33.68 Bn
Market Size by 2030
US$ 48.63 Bn
CAGR
CAGR of 4.7 % From 2023 to 2030
Base Year
2022
Forecast Period
2023-2030
Historical Data
2020-2021
Report Scope & Coverage
Market Size, Segments Analysis, Competitive Landscape, Regional Analysis, DROC & SWOT Analysis, Forecast Outlook
Key Segments
• By Technology (Biochemical and Thermal)
• By Waste Type (Agriculture Waste, Process Waste, Municipal Solid Waste, and Others)
• By Application (Heat, Fuel, and Electricity)
Regional Analysis/Coverage
North America (USA, Canada, Mexico), Europe
(Germany, UK, France, Italy, Spain, Netherlands,
Rest of Europe), Asia-Pacific (Japan, South Korea,
China, India, Australia, Rest of Asia-Pacific), The
Middle East & Africa (Israel, UAE, South Africa,
Rest of Middle East & Africa), Latin America (Brazil, Argentina, Rest of Latin America)
Company Profiles
Suez, Veolia, Covanta Holding Corporation, Hitachi Zosen Inova AG, China Everbright International Limited, Wheelabrator Technologies Inc, Ramboll Group A/S, EDF, Allseas, Babcock & Wilcox Enterprises, Inc., Xcel Energy Inc.
Key Drivers
• Increasing need for sustainable waste management solution
• Growing demand for waste-to-energy technologies
Market Opportunities
• Technological upgradation increases the adoption of waste-to-energy technologies
• Increasing government regulations and initiatives to reduce greenhouse gas emissions