Report Scope & Overview:
Utility Communication Market size was valued at USD 20.3 billion in 2022 and is expected to grow to USD 30.45 billion by 2030 and grow at a CAGR of 5.2% over the forecast period of 2023-2030.
Utility communication is a critical aspect of modern infrastructure management. It involves the exchange of information between utility companies and their customers, as well as between different utility providers. Effective utility communication is essential for ensuring the reliable and efficient delivery of essential services such as electricity, gas, water, and telecommunications. To achieve effective utility communication, it is important to have clear and concise messaging that is easily understood by all stakeholders. This requires the use of plain language and the avoidance of technical jargon. Additionally, utility companies must be proactive in communicating with their customers, providing regular updates on service disruptions, maintenance schedules, and other important information. In today's digital age, utility communication has become increasingly reliant on technology. This includes the use of automated systems for monitoring and reporting service outages, as well as online portals and mobile apps for customers to access their account information and report issues. However, it is important to ensure that these technologies are user-friendly and accessible to all customers, regardless of their level of technical expertise.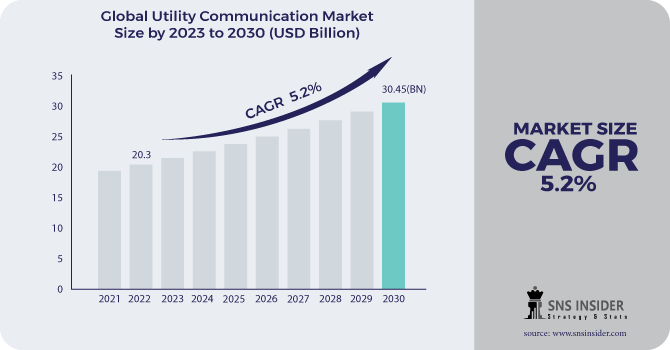 This market is driven by the increasing demand for reliable and efficient communication systems in the utility industry, as well as the need for real-time monitoring and control of utility assets. With the advent of new technologies such as the Internet of Things (IoT) and 5G networks, the utility communication market is expected to grow significantly in the coming years. As such, it represents a lucrative opportunity for businesses operating in this space to capitalize on the growing demand for advanced communication solutions in the utility sector.
Market Dynamics
Drivers
Growing demand for efficient and reliable communication systems

Rising demand for energy

Growing adoption of smart grid technologies

Need for real-time monitoring and control of utility networks
The need for real-time monitoring and control of utility networks is the primary driving force behind the Utility Communication Market. With the increasing demand for energy and the growing complexity of utility networks, it is more important than ever to have robust communication systems in place. These systems enable utilities to monitor their networks in real-time, identify potential issues, and take proactive measures to prevent outages and other disruptions. The utility Communication Market plays a critical role in ensuring the smooth and efficient operation of energy infrastructure.
Restrain
Opportunities
As technology continues to advance, the Utility Communication Market is poised to benefit from the latest developments. With the advent of 5G and IoT, the potential for improved communication and connectivity is greater than ever before. This presents a unique opportunity for the Utility Communication Market to expand and grow, providing even more value to customers and stakeholders alike.
Challenges
Impact of COVID-19:
Due to the sudden shift to remote work and social distancing measures, utilities have had to adapt quickly to ensure the continuity of their operations during the Covid-19 pandemic. This has led to an increased demand for reliable and secure communication systems that can support remote work and collaboration. One of the most significant changes caused in the utility communication market is the adoption of cloud-based solutions. Utilities are increasingly turning to cloud-based platforms to enable remote work and collaboration, as well as to improve the efficiency and reliability of their operations. Cloud-based solutions offer a range of benefits, including scalability, flexibility, and cost-effectiveness, making them an attractive option for utilities looking to modernize their communication systems.
Impact of Russia-Ukraine War:
The Russia-Ukraine war has disrupted the flow of goods and services between the two countries, causing a ripple effect throughout the industry. One of the most significant impacts has been on the supply of critical components used in utility communication systems. Many of these components are manufactured in Russia, and the conflict has disrupted their production and transportation to Ukraine. This has led to shortages and delays in the delivery of these components, which has had an effect on the entire industry.
Impact of Recession:
The current economic downturn has led to a decrease in the number of new utility projects being initiated. This has further reduced the demand for communication services, as fewer new projects mean fewer opportunities for companies to provide their services. Detailed analysis is comprised in the final report.
Market segmentation
By Technology:
By Utility:
By Component:
By End-user:
Residential

Industrial

Commercial
By Application: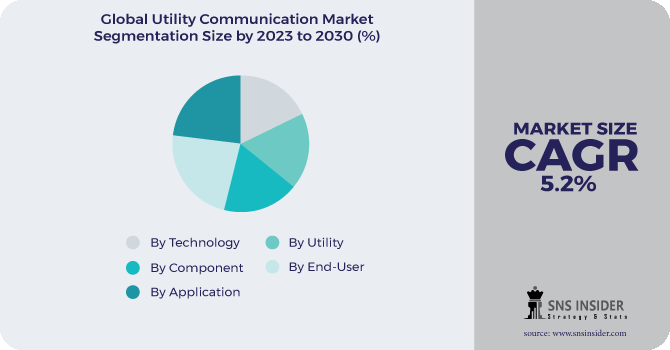 Regional Analysis
Asia Pacific region dominated the Utility communication market and is expected to lead this market during the forecast period. This dominance is attributed to the region's large population, rapid urbanization, and increasing demand for reliable and efficient energy services.
One of the key drivers of the utility communication market in the Asia Pacific region is the growing need for smart grid technologies. As countries in the region continue to develop and modernize their energy infrastructure, there is a growing demand for advanced communication systems that can support the integration of renewable energy sources, improve grid reliability, and enhance energy efficiency. Another factor contributing to the dominance of the Asia Pacific region in the utility communication market is the increasing adoption of Internet of Things (IoT) technologies. With the proliferation of connected devices and sensors, utilities in the region are leveraging IoT to improve their operations, reduce costs, and enhance customer service. Moreover, the Asia Pacific region is home to some of the world's largest utility companies, which have been investing heavily in communication technologies to improve their operations and stay competitive. These companies have been at the forefront of innovation in the utility communication market, driving the development of new technologies and solutions that are transforming the industry.
REGIONAL COVERAGE:
North America

Europe

Germany

UK

France

Italy

Spain

The Netherlands

Rest of Europe

Asia-Pacific

Japan

south Korea

China

India

Australia

Rest of Asia-Pacific

The Middle East & Africa

Latin America

Brazil

Argentina

Rest of Latin America
Key Players
The major key players are Schneider Electric, ABB, Ltd., Siemens Ag, General Electric, Motorola Solutions, Emerson, Rockwell Automation, Hitachi, Toshiba, Azbil Corporation, and other key players will be included in the final report.
company-operating-expense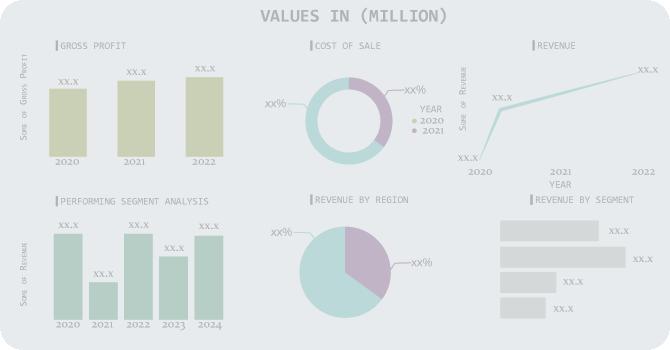 Utility Communication Market Report Scope:
Report Attributes
Details
Market Size in 2022
US$ 20.3 Bn
Market Size by 2030
US$ 30.45 Bn
CAGR
CAGR of 5.2% From 2023 to 2030
Base Year
2022
Forecast Period
2023-2030
Historical Data
2020-2021
Report Scope & Coverage
Market Size, Segments Analysis, Competitive Landscape, Regional Analysis, DROC & SWOT Analysis, Forecast Outlook
Key Segments
• By Technology (Wired and Wireless)
• By Utility (Public and Private)
• By Component (Software and Hardware)
• By End-user (Residential, Industrial, and Commercial)
• By Application (Oil & Gas Utilities, Transmission & Distribution, and Others)
Regional Analysis/Coverage
North America (USA, Canada, Mexico), Europe
(Germany, UK, France, Italy, Spain, Netherlands,
Rest of Europe), Asia-Pacific (Japan, South Korea,
China, India, Australia, Rest of Asia-Pacific), The
Middle East & Africa (Israel, UAE, South Africa,
Rest of Middle East & Africa), Latin America (Brazil, Argentina, Rest of Latin America)
Company Profiles
Schneider Electric, ABB, Ltd., Siemens Ag, General Electric, Motorola Solutions, Emerson, Rockwell Automation, Hitachi, Toshiba, Azbil Corporation
Key Drivers
• Growing demand for efficient and reliable communication systems
• Rising demand for energy
Market Opportunities
• Emergence of advanced communication technologies such as 5G and the Internet of Things (IoT)