Report Scope & Overview:
The Document Capture Software Market is anticipated to develop at a CAGR of 10.21% from 2023 to 2030, from a value of USD 7.63 billion in 2022 to USD 16.60 billion in 2030.
Various sectors, including government, financial services, business analytics, and healthcare, are currently grappling with the complex tasks of importing, scanning, sorting, indexing, organizing, and maintaining documents. The process of organizing physical documentation not only increases manual work and the likelihood of errors but also poses the risk of losing valuable data. Consequently, technology-oriented industrial advancements are replacing physical documentation with digital solutions. As the scope of digital businesses continues to expand, numerous organizations are now focusing on secure, integrated, and highly collaborative cloud-based documentary systems. Document capture software offers the ability to automate document scanning and import electronic files or documents to extract relevant data from them. This system enables businesses to securely store, maintain, and access digital records in a systematic and efficient manner. By incorporating intelligent character recognition (ICR), which can read and analyze hand-printed characters, the document capture software further enhances its capabilities.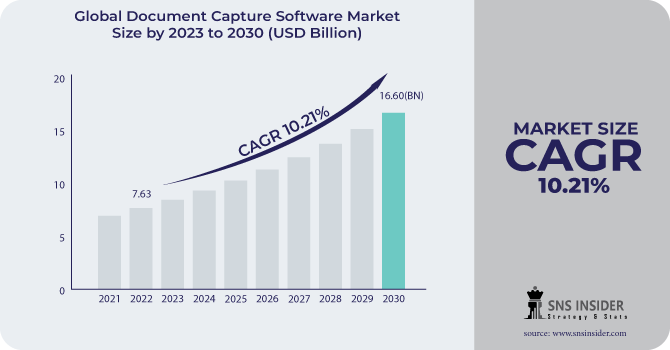 Market Dynamics
Drivers
The market for SaaS-based document capture software is expected to experience significant growth in the coming years due to increasing demand. The deployment of SaaS-based solutions offers a pay-per-use model and easy accessibility, which is driving the demand for this type of software. Furthermore, there is a growing awareness of the risks associated with legal liability and compliance in industries such as IT, FMCG, and transportation, which is expected to further boost the market. One of the key factors contributing to the market's growth is the ability of these solutions to effectively manage data and enhance its overall effectiveness within organizations. Additionally, there is a rising need for web-based document management solutions that enable businesses to store, access, and maintain digital records. This presents lucrative opportunities for the market in the forecast period.
The growing demand for web-based document management solutions has become crucial for organizations seeking secure storage, maintenance, and efficient access to digital records. These services not only provide a systematic approach but also offer a comprehensive understanding in a timely and effective manner. Moreover, the rapid pace of urbanization, evolving lifestyles, increased investments, and rising consumer spending have significantly contributed to the positive growth of the document capture software market
Restrains
The lack of a skilled workforce and concerns regarding automation are two significant issues that need to be addressed.

The potential risks linked to data sharing have become a pressing concern in today's digital landscape.
Opportunities
Organizational adoption of cloud computing technology

Heightened awareness of risks related to legal liability

The healthcare industry is experiencing a surge in demand for document capture software. This software is crucial for effectively managing records and minimizing paperwork
Challenges
Impact of the Russia-Ukraine
The conflict could disrupt supply chains, affecting the availability of hardware components, software updates, and technical support. Document capture software relies on various hardware devices, and disruptions in the supply chain can lead to delays and increased costs. Fluctuations in currency exchange rates due to geopolitical events can affect the cost of software licenses, particularly for international vendors and customers. This can impact pricing and profit margins for document capture software providers. Geopolitical conflicts often result in heightened concerns about data privacy and security. Companies may be more cautious about where their data is stored and processed, leading to a preference for on-premises solutions or data centers located in geopolitically stable regions.
Geopolitical events can lead to changes in regulations and trade policies that affect the software market. New regulations may impact the way document capture software is developed, deployed, and used in certain regions. Companies operating in regions directly affected by the conflict may need to reassess their software needs and priorities. This could lead to shifts in the demand for specific features or types of document capture software. Geopolitical conflicts can have a ripple effect on the global economy. If the conflict escalates or if sanctions are imposed on either side, it can lead to reduced global economic growth, which may impact overall IT spending, including investments in document capture software.
Impact of Recession
In a recession, businesses may experience a decline in their document processing needs. Reduced activity and layoffs can lead to fewer documents being generated and processed, which can decrease the demand for document capture software. In a recession, businesses face intensified competition as they strive to maintain or grow their market share. Document capture software vendors may respond by lowering prices or offering special deals to attract customers, which can impact the profitability of the market. Consolidation: Economic downturns can trigger mergers and acquisitions as companies seek to strengthen their positions or diversify their offerings. This can result in consolidation within the document capture software industry, with larger companies acquiring smaller ones. The market landscape may change as a result. Businesses in a recession often prioritize cost efficiency and streamlining operations. Document capture software that can help organizations automate processes, reduce manual work, and cut costs may see increased demand, even as overall software spending decreases. Recession or not, there has been a growing trend toward cloud-based software solutions. In an economic downturn, this trend may accelerate as businesses seek flexible and cost-effective solutions. Document capture software vendors offering cloud-based options may have an advantage. Customer expectations and requirements can change during a recession. Businesses may seek more cost-effective and scalable document capture solutions that align with their evolving needs. Vendors that can adapt to these changing demands may thrive.
Key Market Segmentation
By Solution
Multiple-channel Capture

Cognitive Capture

Mobile Capture
By Enterprise Size
By Deployment
By Application Area
Retail

Banking

BFSI

Healthcare

IT

Telecom

Government

Other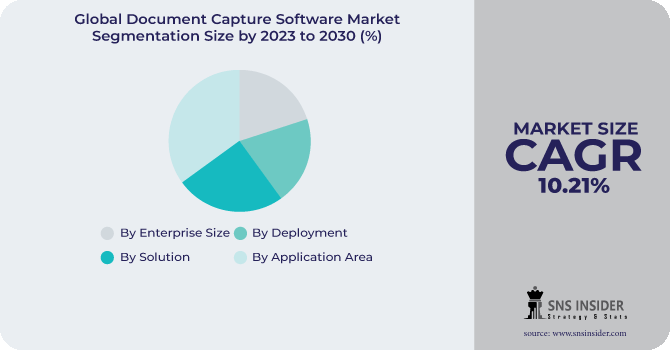 The market forecast indicates that the large enterprise segment will take the lead in terms of organization size. This segment is expected to witness a remarkable growth rate of 8.1% throughout the assessment period. The surge in this segment can be attributed to the seamless collaboration it facilitates and the heightened level of document security it provides.
Regional Analysis
The global market for document capture software is experiencing significant growth due to the digitalization of business. The Asia Pacific region is expected to witness substantial growth in this market during the forecast period with 25% share of the market. This can be attributed to the increased demand for document capture software among small and medium organizations, as it enables them to maintain an automated workflow and reduce costs. The Digital India project has played a crucial role in driving the adoption of document capture software in this region. In North America, the market growth is expected to be driven exponentially by the rapid expansion of big data analytics. This region has witnessed a surge in the use of advanced analytics tools, which has created a need for efficient document capture software.
In Europe, there is a growing awareness regarding data security and technological advancements. This has led to an increased adoption of document capture software, as organizations strive to enhance their data security measures. The market in Europe is expected to benefit from these factors.
The healthcare sector has also contributed to the growth of the document capture software market, particularly in Latin America. The need for safe, fast, paperless, and accurate patient documentation has led to an increased adoption of document capture software in this sector. This trend has positively impacted the market growth in Latin America.
REGIONAL COVERAGE:
North America
Europe
Eastern Europe

Poland

Romania

Hungary

Turkey

Rest of Eastern Europe

Western Europe

Germany

France

UK

Italy

Spain

Netherlands

Switzerland

Austria

Rest of Western Europe
Asia Pacific
China

India

Japan

South Korea

Vietnam

Singapore

Australia

Rest of Asia Pacific
Middle East & Africa
Middle East

UAE

Egypt

Saudi Arabia

Qatar

Rest of Middle East

Africa

Nigeria

South Africa

Rest of Africa
Latin America
Brazil

Argentina

Colombia

Rest of Latin America
Key Players:
The major players are Perceptive Software, Canon, Inc., Hyland Software, Inc., DocStar, Dell, Inc., CAPSYS Technologies, Notable Solutions Inc., IBM Corporation, ABBYY, Artsyl Technologies, Inc., Ephesoft, Inc., Xerox Corporation, Adobe Systems, Kofax, DocuLex Inc, and others in the final report.
Perceptive Software-Company Financial Analysis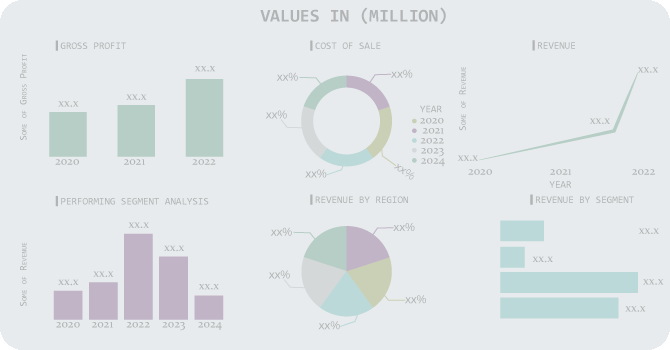 Recent development
In July 2022, Kodak Alaris, a renowned UK-based manufacturer of photographic hardware and software, unveiled their latest innovation: Capture Pro, a cutting-edge document capture software. This advanced software comes equipped with security updates, feature enhancements, and seamless integration with third-party applications. Notably, Capture Pro also boasts conformance with PDF/UA (Portable Document Format/Universal Accessibility), ensuring accessibility for individuals who rely on assistive technology to access electronic content.
In a strategic move, Kofax, a prominent software company based in the United States, acquired Psigen Software Inc. in June 2021. The financial details of this acquisition remain undisclosed. By incorporating Psigen Software Inc. into its existing portfolio, Kofax expands its range of document capture software and solutions, solidifying its position as a market leader. Psigen Software Inc., a US-based software company specializing in the development of document capture software, brings valuable expertise to the table.
In September 2019, Ephesoft, Inc. joined forces with Automation Anywhere to merge document capture and Robotic Process Automation (RPA) technologies. This powerful combination has the ability to extract unstructured data and effectively address the most intricate content challenges faced by Enterprise Content Managers (ECM).
Moving on to December 2019, Hyland Software, Inc. formed a strategic partnership with Vertec Scientific to develop a comprehensive and resilient suite of solutions aimed at enhancing operational efficiencies for clinicians.
Document Capture Software Market Report Scope:
Report Attributes
Details
Market Size in 2022
US$ 7.63 Billion
Market Size by 2030
US$ 16.60 Billion
CAGR
CAGR of 10.21 % From 2023 to 2030
Base Year
2022
Forecast Period
2023-2030
Historical Data
2019-2021
Report Scope & Coverage
Market Size, Segments Analysis, Competitive Landscape, Regional Analysis, DROC & SWOT Analysis, Forecast Outlook
Key Segments
• By Solution (Multiple-channel Capture, Cognitive Capture, Mobile Capture)
• By Enterprise Size (Small and medium Enterprises, Large Enterprises)
• By Deployment (On-Premise, Cloud-Based)
• By Application Area (Retail, Banking, BFSI, Healthcare, IT, Telecom, Government, Other)
Regional Analysis/Coverage
North America (US, Canada, Mexico), Europe (Eastern Europe [Poland, Romania, Hungary, Turkey, Rest of Eastern Europe] Western Europe] Germany, France, UK, Italy, Spain, Netherlands, Switzerland, Austria, Rest of Western Europe]), Asia Pacific (China, India, Japan, South Korea, Vietnam, Singapore, Australia, Rest of Asia Pacific), Middle East & Africa (Middle East [UAE, Egypt, Saudi Arabia, Qatar, Rest of Middle East], Africa [Nigeria, South Africa, Rest of Africa], Latin America (Brazil, Argentina, Colombia Rest of Latin America)
Company Profiles
Perceptive Software, Canon, Inc., Hyland Software, Inc., DocStar, Dell, Inc., CAPSYS Technologies, Notable Solutions Inc., IBM Corporation, ABBYY, Artsyl Technologies, Inc., Ephesoft, Inc., Xerox Corporation, Adobe Systems, Kofax, DocuLex Inc
Key Drivers
• The Rise of SaaS-based Document Capture Software Solutions to Drive Market Growth
• Enhancing Web-Based Document Management
Market Opportunity
• Organizational adoption of cloud computing technology
• Heightened awareness of risks related to legal liability
• The healthcare industry is experiencing a surge in demand for document capture software. This software is crucial for effectively managing records and minimizing paperwork