REPORT SCOPE & OVERVIEW:
Cell Banking Outsourcing Market size in 2022 was USD 9969.50 million, and from 2022 to 2030 it is predicted to grow at a CAGR of 16.2% and is expected to reach USD 33137.7 Million by 2030. A critical stage in the creation of biologics, advanced therapeutic medical products (ATMPs), and cell-based medicines is cell banking. To ensure the stability, vitality, and genetic integrity of cell lines or primary cells for potential use in future studies, clinical trials, or commercial manufacturing, cell banking entails isolation, characterization, expansion, and cryopreservation.
The term "Cell Banking Outsourcing Market" describes the practice of contract research organizations (CROs) or contract manufacturing organizations (CMOs) with specialized expertise, infrastructure, and regulatory compliance performing cell banking services on behalf of biopharmaceutical companies, academic institutions, or other entities engaged in the development of cell-based therapies.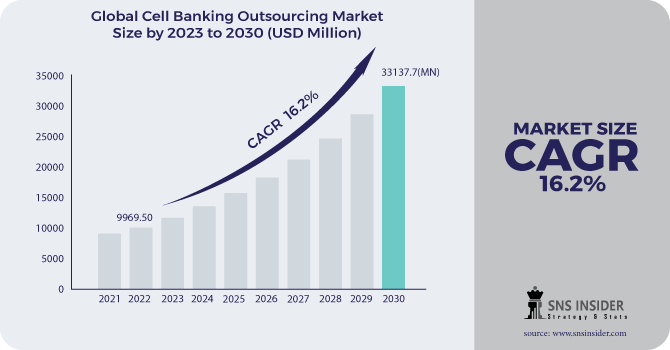 The cell banking outsourcing industry is where biopharmaceutical and biotechnology businesses outsource their cell banking needs to specialized service providers. Master cell banks (MCBs) and working cell banks (WCBs), which are used to produce biologics such as therapeutic proteins, vaccines, and cell treatments, must be stored and maintained.
MARKET DYNAMICS
KEY DRIVERS:
Demand for Biologics is Growing

Cost savings and efficiency
Demand for Biologics is Growing: The need for cell banking outsourcing is being driven by the rising demand for biopharmaceuticals such as monoclonal antibodies, therapeutic proteins, and vaccines. To assure their quality and effectiveness, biologics need strong cell lines and trustworthy cell banking services, which presents prospects for outsourcing businesses.
RESTRAIN:
A lot of stem cells come from tissues that are one-time-only. For instance, once-discarded cord blood can now be used to treat a variety of disorders, such as blood cancers. When therapy is required, these cells, which have been routinely banked and preserved for long periods, can be used right away, and rapid treatment can stop the progression of the disease.
OPPORTUNITY:
Cost reductions and operational effectiveness

Growing Demand for Biologics and Cell-Based Therapies
The ability to treat a variety of ailments, biologics, and cell-based therapies is in increasing demand in the biopharmaceutical sector. The outsourcing market is being driven by the rising demand for effective and dependable mobile banking services.
Biopharmaceutical businesses can reduce costs by outsourcing cell banking services. Companies can avoid having to set up and manage internal cell banking facilities, which call for substantial investments in infrastructure, gear, and qualified employees. Instead, they can work with specialized service providers. Businesses can increase operational efficiency by outsourcing cell banking tasks so they can concentrate on their core skills.
CHALLENGES:
When outsourcing cell banking, it is critical to maintain quality standards and make sure that all legal criteria are met. Strict regulations, such as Good Manufacturing Practises (GMP) and Good Laboratory Practises (GLP), must be followed by cell banks. Regulations may impose sanctions and reputational harm for any departure from these requirements. Cell banking presents several challenges to the protection of intellectual property (IP) rights. Cell banks frequently work with priceless exclusive cell lines, technology, and procedures. To avoid unauthorized use or disclosure, it is crucial to make sure that the right safeguards are in place. Data Security and Confidentiality in Handling sensitive and private data, such as patient and genetic data, is a requirement of cell banking. It's critical to protect data security, privacy, and secrecy.
IMPACT ANALYSIS
IMPACT OF THE RUSSIAN-UKRAINE WAR
Regional Disruption & Market Uncertainty are the main impact of the Russian-Ukraine war in the region, there may be a climate of uncertainty due to the geopolitical tensions between Russia and Ukraine. Investment and business decisions are frequently impacted by uncertainty. As a result, businesses can adopt a cautious stance and postpone or evaluate their intentions to outsource their cell banking services. Cell banking entails the preservation and storage of priceless biological assets like stem cells or cell lines. Concerns about the security and safety of these materials may arise as a result of the conflict. Companies may be reluctant to outsource their needs for cell banking to a region that is experiencing war, which could result in a drop in demand for outsourcing services.
IMPACT OF ONGOING RECESSION
Businesses frequently experience financial constraints during a recession and look for methods to cut expenses. This may have a variety of effects on the cell banking outsourcing market. Cost-cutting measures during a recession, businesses may reduce their research and development (R&D) funding, which would result in a decline in outsourcing services like cell banking. Projects involving outsourcing could be postponed or scrapped as businesses prioritize necessary expenses.
Operations are carried out internally to cut expenses, some businesses may decide to carry out particular tasks internally rather than outsourcing them. This might lead to a decline in the need for outsourcing services for cell banking. Priorities may change during a recession; businesses may refocus their priorities and concentrate on their core operations. This can lead to a lessened focus on non-core operations like outsourcing cell banking.
IMPACT OF COVID-19
The global cell banking outsourcing business, among other industries, has been significantly impacted by the COVID-19 epidemic. The following are some of the impacts seen in the many sectors. Global supply networks were disrupted by the epidemic as a result of lockdowns, travel restrictions, and decreased production activity. This caused delays in outsourcing projects by affecting the availability of the raw ingredients and reagents needed for cell banking procedures.
Delays in Clinical Trial During the pandemic, numerous clinical trials for innovative treatments and vaccinations were suspended or postponed. As a result of the ambiguous clinical trial landscape, businesses lowered their outsourcing efforts, which directly affected the market for cell banking outsourcing services.
KEY MARKET SEGMENTS
By Type:
Master Cell Banking

Working Cell Banking

Viral Cell Banking
By Cell Type:
By Phase:
Bank Storage

Master Cell Bank Storage

Working Cell Bank Storage

Cell Storage Stability Testing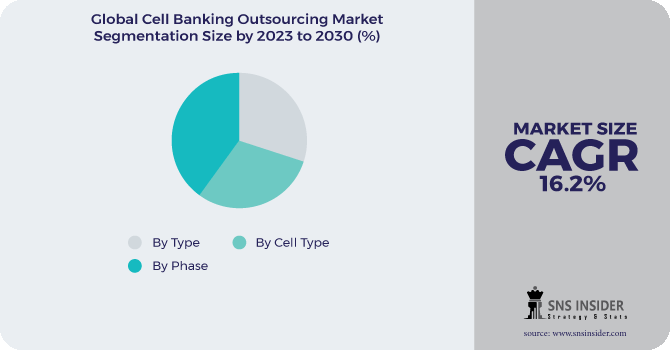 REGIONAL ANALYSIS
North America is the region anticipated to account for a sizable portion of the global market for cell banking outsourcing.
In 2022, North America led the market and held the greatest share. This market is expanding as a result of the existence of well-established pharmaceutical and biotechnology businesses, cutting-edge healthcare infrastructure, and supportive regulatory frameworks.
Throughout the forecast period, Asia Pacific is anticipated to have exponential growth. The existence of pharmaceutical firms, who are concentrating their priorities on the sizable and comparatively unexplored populations in Asia, is credited with this exponential CAGR.
North America
Europe
Germany

UK

France

Italy

Spain

The Netherlands

Rest of Europe
Asia-Pacific
Japan

South Korea

China

India

Australia

Rest of Asia-Pacific
The Middle East & Africa
Latin America
Brazil

Argentina

Rest of Latin American
Key Players
Charles River Laboratories International, Inc. and Lonza Group Ltd., SGS SA, Goodwin Biotechnology Inc., Eurofins Scientific SE, ViruSure GmbH, WuXi AppTec, Inc., BioReliance Corporation, a unit of Merck KGaA, Toxikon Corporation, and Texcell, Inc., and other players listed in the final report.
Goodwin Biotechnology Inc-Company Financial Analysis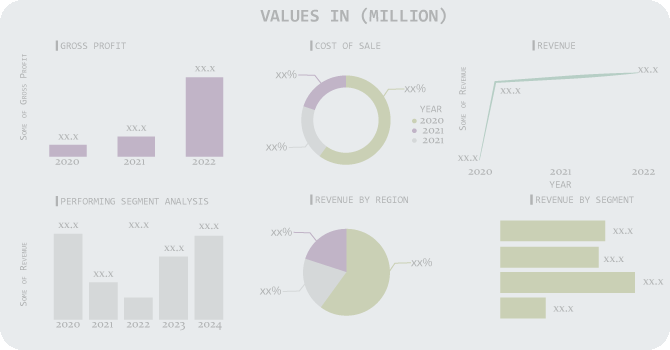 RECENT DEVELOPMENT
For the study and creation of stem cells, BioTherapeutic Labs Corp. and American CryoStem worked together.

To grow its business units, cryo-Cell International, Inc. partnered with Duke University.
Cell Banking Outsourcing Market Report Scope:
Report Attributes
Details
Market Size in 2022
US$ 9969.50 Mn
Market Size by 2030
US$ 33137.7 Mn
CAGR
CAGR of 16.2% From 2023 to 2030
Base Year
2022
Forecast Period
2023-2030
Historical Data
2020-2021
Report Scope & Coverage
Market Size, Segments Analysis, Competitive Landscape, Regional Analysis, DROC & SWOT Analysis, Forecast Outlook
Key Segments
• By Type (Master Cell Banking, Working Cell Banking, Viral Cell Banking)
• By cell Type (Stem Cell, Non-Stem Cell)
• By Phase (Bank Storage, Bank Characterization & Testing, Bank Preparation)
Regional Analysis/Coverage
North America (USA, Canada, Mexico), Europe
(Germany, UK, France, Italy, Spain, Netherlands,
Rest of Europe), Asia-Pacific (Japan, South Korea,
China, India, Australia, Rest of Asia-Pacific), The
Middle East & Africa (Israel, UAE, South Africa,
Rest of Middle East & Africa), Latin America (Brazil, Argentina, Rest of Latin America)
Company Profiles
Charles River Laboratories International, Inc. and Lonza Group Ltd., SGS SA, Goodwin Biotechnology Inc., Eurofins Scientific SE, ViruSure GmbH, WuXi AppTec, Inc., BioReliance Corporation, a unit of Merck KGaA, Toxikon Corporation, and Texcell, Inc.
Key Drivers
• Demand for Biologics is Growing
• Cost savings and efficiency
Market Opportunities
• Cost reductions and operational effectiveness
• Growing Demand for Biologics and Cell-Based Therapies