Report Scope & Overview:
The E-Cigarette Market size was valued at USD 22.44 billion in 2022 and is expected to grow to USD 188.75 billion by 2030 and grow at a CAGR of 30.5% over the forecast period of 2023-2030.
In 2022, the rechargeable product group had the biggest share—more than 43.35%. Due to their accessibility and capacity to do away with the need for recurring supply purchases like cartridges, rechargeable gadgets are expected to gain in popularity. Customers who create their own e-liquid can also avoid purchasing pre-filled cartridges. In many significant countries, rechargeable cigarettes are also growing more and more popular among young people because they less smoke and can even be powered via a USB link. In 2022, the retail store distribution channel segment led the market and was responsible for the biggest percentage of revenue more than 83.30%. In the past, e-cigarettes could be purchased in stores like vape shops and petrol stations. These shops assisted customers in selecting from a variety of tools and liquids. The expansion of the retail store segment is being aided by vape shops' policy of letting customers test out and use these products before making a purchase.
Get E-PDF Sample Report on E-Cigarette Market - Request Sample Report
KEY DRIVERS:
The idea that e-cigarettes are a less dangerous option to regular cigarettes has contributed to the move toward them. More people are switching as this view spreads, which increases demand for e-cigarette goods. Additionally, e-cigarettes emit aerosol (vapor) as opposed to smoke. Typically, this aerosol is less hazardous than smoke produced by burning tobacco in conventional cigarettes. Those looking for a less damaging solution are drawn to the decreased presence of dangerous compounds. E-cigarettes also give users the option to select nicotine strengths that range from low to high, allowing them to progressively cut back on their nicotine intake or better manage it.
RESTRAIN:
Since e-cigarettes begun to circumvent many of the health problems connected to tobacco use, they have provided a better option for nicotine consumption than traditional cigarettes. However, health groups around the world are becoming increasingly concerned about the risk of children and teenagers being hooked to this product. Consequently, governments have taken steps to prohibit youth access, regulate marketing, and launch instructional programs specifically for youths and the teenagers.
OPPORTUNITY:
A wider range of consumers are drawn to the variety of Flavors offered by foods and beverages such fruits, sweets, candies, and beverages. E-cigarette use is made more enjoyable and interesting by Flavors that imitate popular and satisfying tastes. In addition, Flavors draw non-smokers, notably young people, who are drawn to their novelty. Additionally, Flavors contribute to efforts to stop smoking. Flavoured e-cigarettes are more enticing and rewarding to smokers trying to quit traditional cigarettes, which facilitates the transition and speeds up product acceptance. In addition, Flavors can be customized to certain locations or cultural preferences by adjusting their amounts of sweetness and complexity. This adaption improves market penetration and consumer engagement.
CHALLENGES:
IMPACT OF RUSSIAN UKRAINE WAR
By government decree in November 2021, the Russian Federation developed a strategy to combat tobacco use and the use of any other nicotine-containing goods with the goal of bringing down adult smoking rates to 21% by 2035. Beginning in 2020, the Russian Federation has begun enforcing a policy that regulates all nicotine-containing goods, including e-cigarettes, equally without taking into account the degree of health hazards posed by their use (WHO FCTC 2020). The Russian Federation announced a strategy for the implementation of normative acts in April 2021, which the authors believe will reduce not only cigarette use but also the usage of tobacco products. (The Russian Government 2021) of any nicotine-containing products.
IMPACT OF ONGOING RECESSION
In the USA, current e-cigarette uses among young adults increased from 2.4% to 7.6% while the prevalence of e-cigarette use among all adults remained stable and was 3.4% in 2021. E-cigarettes are becoming more and more popular as an alternative to traditional cigarettes and other tobacco products. The safety of e-cigarettes has been questioned, and the US Surgeon General's report, which examined the public health risks of vaping among youth and young adults, came to the conclusion that e-cigarettes could expose users to various chemicals known to have harmful health effects and posed health risks for respiratory, cardiovascular, and oral health as well as cancer.
Additionally, earlier research has sparked concerns that using an e-cigarette may also cause accidental injuries and burns. No studies have looked at the implications of e-cigarette usage on healthcare use and spending, despite the fact that there is a lot of research on the effects of cigarettes and other tobacco products on healthcare costs. The National Health Interview Survey (NHIS), a household interview survey of the civilian, non-institutionalized population in the USA, was conducted from 2018 to 2021 and contains questions about socio-demographic characteristics, tobacco product use, health status, health insurance coverage, healthcare access and use, and other health-related topics. As a result, a team of researchers from the University of California San Francisco in the USA set out to investigate this by analysing data on 118,859 adults from this survey.
MARKET SEGMENTATION
By Product
Disposable

Rechargeable

Modular Devices
By Distribution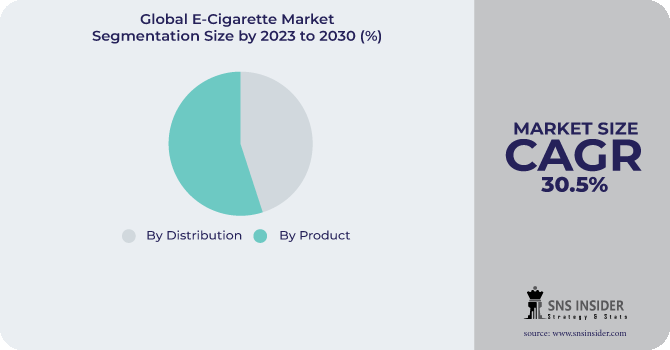 Get Customized Report as Per Your Business Requirement - Request For Customized Report
REGIONAL ANALYSIS
In 2022, North America dominated the industry globally, accounting for the largest revenue share of more than 44.10%. Sales of vaping products and the presence of influential business people like R.J. However, it is anticipated that current limitations in the United States on a number of e-cigarette varieties, most notably fruit and mint flavors, may limit market expansion in the area.
A thorough study of each of the key regional markets, including those in Asia Pacific, Europe, North America, the Middle East and Africa, and Latin America, has also been provided in the market research report. North America has the greatest market share, according to the survey. One of the first regions to use e-cigarettes and other vaping equipment was North America. This area significantly contributed to the invention and development of e-cigarette technology and goods, laying a solid foundation for market expansion. Furthermore, e-cigarette products may now be sold and distributed legally thanks to a rather well-balanced regulatory environment that has been formed in North America. This regulatory stability has created a climate that is favorable for market expansion.
REGIONAL COVERAGE:
North America
Europe
Eastern Europe

Poland

Romania

Hungary

Turkey

Rest of Eastern Europe

Western Europe

Germany

France

UK

Italy

Spain

Netherlands

Switzerland

Austria

Rest of Western Europe
Asia Pacific
China

India

Japan

South Korea

Vietnam

Singapore

Australia

Rest of Asia Pacific
Middle East & Africa
Middle East

UAE

Egypt

Saudi Arabia

Qatar

Rest of Middle East

Africa

Nigeria

South Africa

Rest of Africa
Latin America
Brazil

Argentina

Colombia

Rest of Latin America
KEY PLAYERS
Some of key players of E-Cigarette Market are Altria Group, Inc., British American Tobacco, Imperial Brands, International Vapor Group, Japan Tobacco Inc., NicQuid, JUUL Labs, Inc., Philip Morris International Inc., R.J. Reynolds Vapor Company, 'Shenzhen IVPS Technology Co., Ltd., Shenzhen KangerTech Technology Co., Ltd. and other players are listed in a final report.
Altria Group Inc-Company Financial Analysis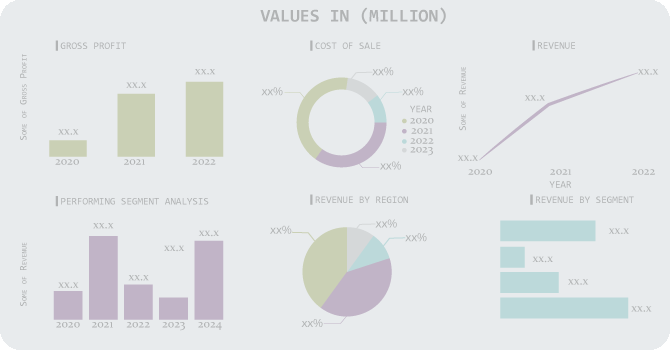 RECENT DEVELOPMENT
Altria announced in March 2023 that it would use a binding contract to buy NJOY Holdings, Inc. By utilizing Altria's market position and resources to achieve growth, the strategic move intends to hasten the universal acceptance and adoption of NJOY ACE among adult smokers and competing adult vapers in the United States things NJOY was unable to achieve on its own

To expand its heated tobacco line, Altria disclosed a strategic partnership with JT Group in October 2022. The collaboration's main goal is to accelerate harm reduction initiatives for adult smokers globally by combining resources and knowledge to create cutting-edge smoke-free products and promote their global adoption commercialization.

JUN 2022: In a deal for GBP 14.75 million, Supreme agreed to buy vape company Liberty Flights Holdings. In connection with the acquisition, GBP 7.75 million in upfront payment, GBP 2 million in delayed payment, and Earn-out rewards based on performance of up to GBP 5 million.

Philip Morris International Inc. announced the introduction of IQOS ILUMA in Japan in August 2021. The new IQOS ILUMA introduced induction-heating technology, which uses no blade and doesn't call for any electricity, making it the brand's first tobacco heating system cleaning.

In July 2021, Japan Tobacco Inc. released Ploom X, a new heated tobacco product. Makes Ploom X available including a few tobacco retail outlets and convenience stores in Japan.

E-Cigarette Market Report Scope:

| | |
| --- | --- |
| Report Attributes | Details |
| Market Size in 2022 | US$ 22.44 billion |
| Market Size by 2030 | US$ 188.75 billion |
| CAGR | CAGR of 30.5% From 2023 to 2030 |
| Base Year | 2022 |
| Forecast Period | 2023-2030 |
| Historical Data | 2019-2021 |
| Report Scope & Coverage | Market Size, Segments Analysis, Competitive Landscape, Regional Analysis, DROC & SWOT Analysis, Forecast Outlook |
| Key Segments | By Product (Disposable, Rechargeable, Modular Devices), By Distribution (Online, Retail) |
| Regional Analysis/Coverage | North America (US, Canada, Mexico), Europe (Eastern Europe [Poland, Romania, Hungary, Turkey, Rest of Eastern Europe] Western Europe] Germany, France, UK, Italy, Spain, Netherlands, Switzerland, Austria, Rest of Western Europe]), Asia Pacific (China, India, Japan, South Korea, Vietnam, Singapore, Australia, Rest of Asia Pacific), Middle East & Africa (Middle East [UAE, Egypt, Saudi Arabia, Qatar, Rest of Middle East], Africa [Nigeria, South Africa, Rest of Africa], Latin America (Brazil, Argentina, Colombia Rest of Latin America) |
| Company Profiles | Altria Group, Inc., British American Tobacco, Imperial Brands, International Vapor Group, Japan Tobacco Inc., NicQuid, JUUL Labs, Inc., Philip Morris International Inc., R.J. Reynolds Vapor Company, 'Shenzhen IVPS Technology Co., Ltd., Shenzhen KangerTech Technology Co., Ltd. |
| Market Opportunities | •Introduction of a variety of flavor options |
| Market Challenges | •Risk of children and teenagers being hooked to this product |