Report Scope & Overview:
Ethanol Market size was valued at USD 99.68 billion in 2022 and is expected to grow to USD 150.67 billion by 2030 and grow at a CAGR of 5.3% over the forecast period of 2023-2030.
Ethanol, also known as ethyl alcohol, is a renewable fuel source that is produced from various agricultural crops such as corn, sugarcane, and wheat. This fuel source is commonly used as a blending component in gasoline to reduce harmful emissions and increase octane levels. Ethanol is also used as a solvent, disinfectant, and as a component in personal care and household products. The production of ethanol involves the use of various feedstocks, including corn, sugarcane, and wheat. These feedstocks are first converted into sugars, which are then fermented by yeast to produce ethanol. The resulting ethanol is then purified through distillation to remove impurities and increase its concentration. Ethanol has several advantages over traditional gasoline, including its renewable nature and lower emissions. However, it also has some drawbacks, such as its lower energy density and potential impact on food prices. Despite these challenges, ethanol continues to be an important component of the global energy mix. As the world seeks to reduce its reliance on fossil fuels and transition to more sustainable energy sources, ethanol is likely to play an increasingly important role in the years to come.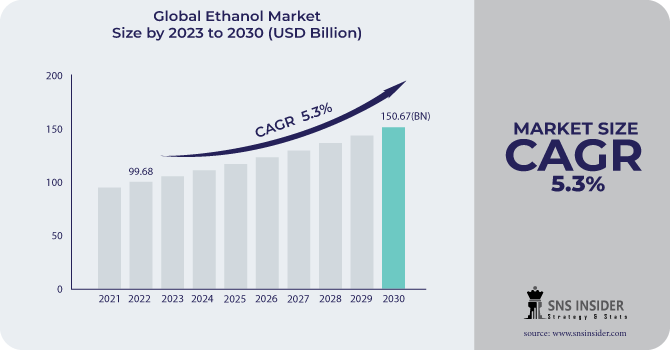 The demand for ethanol has increased due to its environmental benefits and the need for energy independence. The United States is the largest producer and consumer of ethanol, followed by Brazil and the European Union. The market is expected to continue to grow as more countries adopt renewable fuel standards and regulations. However, the ethanol market is not without its challenges. The production process can be costly and requires significant amounts of water and energy. Additionally, the market is heavily influenced by government policies and subsidies, which can create uncertainty for investors.
Market Dynamics
Drivers
Increasing consumption of alcohol

Growing demand for the renewable energy sources

Increasing concern about the environmental sustainability

Favorable government regulations and policies to use the biofuels
Favorable government regulations and policies regarding the use of biofuels have been identified as the primary driving force behind the growth of the ethanol market. This is due to the fact that such policies provide incentives for the production and consumption of biofuels, which in turn leads to increased demand for ethanol. In recent years, governments around the world have recognized the importance of reducing greenhouse gas emissions and promoting sustainable energy sources. As a result, many have implemented policies that encourage the use of biofuels as an alternative to traditional fossil fuels. These policies include tax incentives, subsidies, and mandates that require a certain percentage of transportation fuel to come from renewable sources. By creating a favorable regulatory environment, governments have helped to increase investment in the production of biofuels, which has led to increased supply and lower prices.
Restrain
The production process of ethanol requires a significant amount of resources, including energy, water, and raw materials. Additionally, the cost of transporting and storing ethanol can also be quite high. Furthermore, the production of ethanol often requires the use of expensive equipment and technology, which can add to the overall cost of production. This can make it difficult for ethanol producers to compete with other fuel sources, such as gasoline or diesel. This factor can hinder the growth of the ethanol market.
Opportunities
Challenges
Competition from the other alternative renewable energy sources

Limited availability of the feedstocks
Impact of Russia-Ukraine War:
The Russia-Ukraine war has caused a decrease in the production of corn, which is a primary ingredient in ethanol. Ukraine, one of the world's largest corn producers, has experienced a significant decline in its corn output, leading to a shortage of corn and driving up the price of ethanol. According to the World Agricultural Supply and Demand Estimates (WASDE), Ukrainian corn production for 2022 is reduced by 25% from the previous three-year average. Ukraine exports two-thirds to three-quarters of its corn production, and by April 2022, the United States Department of Agriculture (USDA) stated corn exports at 23 million metric tons, a 32% decrease compared to levels just prior to the war in early February 2022. The war has also disrupted the transportation of ethanol from Ukraine to other countries. The conflict has made it difficult for trucks and trains to move freely across the border, causing delays and increasing transportation costs. This has further contributed to the rise in ethanol prices. The impact of the Russia-Ukraine war on the ethanol market has been felt worldwide. Ethanol is a critical component in the production of gasoline, and any disruption in its supply chain can have significant consequences. As the conflict continues, it remains to be seen how the ethanol market will be affected in the long term.
Impact of Recession:
Despite the economy's slowdown, the ethanol industry has significantly contributed to the US GDP. In fact, it has generated $34.8 billion in household income and contributed over $57 billion to the nation's gross domestic product, making it the second-highest GDP contributor ever. These values have seen a significant increase from 2021 levels, indicating the industry's resilience and potential for growth. In the year 2022, the ethanol industry invested $48 billion in acquiring raw materials, inputs, and various goods and services to facilitate the production of ethanol. Corn purchases alone accounted for more than $39 billion. This demonstrates the industry's significant impact on the agricultural sector and the broader economy.
Market segmentation
By Type
Synthetic Ethanol

Bioethanol
By Source
Grain Based

Second Generation

Sugar & Molasses Based
By Purity
By Application
Industrial Solvents

Beverages

Disinfectant

Personal Care

Fuel & Fuel Additives

Others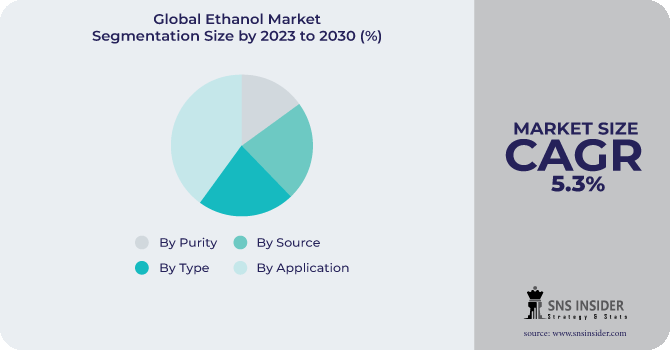 Regional Analysis
In 2022, North America emerged as the dominant player in the ethanol market, boasting the highest revenue share. The United States played a significant role in driving this growth, contributing substantially to the region's success. According to the Department of Energy, " The United States is the world's largest producer of ethanol, with a production of over 16 billion gallons ethanol in 2021. The United States and Brazil produce 82% of the world's ethanol." The country's government has implemented policies and incentives to encourage the use of ethanol as a fuel source, leading to increased demand and production. Furthermore, the US has a well-established infrastructure for ethanol production, with numerous ethanol plants spread across the country. This has enabled the country to produce ethanol at a large scale, meeting both domestic and international demand. In addition, the US has also been successful in exporting ethanol to other countries, further boosting its revenue share in the global market. For instance, the United States experienced a 9.5% increase in ethanol exports, reaching a total of 1.36 billion gallons in 2022. This surge in exports resulted in a record-high value of $3.78 billion, which is an impressive increase of $1.01 billion compared to the previous year.
Latin America is currently witnessing a remarkable surge in the ethanol market, with Brazil being the primary driving force behind this growth. This is largely due to Brazil's impressive production capacity, which has enabled it to make a significant contribution to the region's ethanol market. According to the United States Department of Agriculture (USDA), Brazil's ethanol production has increased by 6% since 2021, producing 31.66 billion liters of ethanol in 2022. This growth is fueled by a rise in sugarcane production and a steady increase in corn ethanol production.
REGIONAL COVERAGE:
North America

Europe

Germany

UK

France

Italy

Spain

The Netherlands

Rest of Europe

Asia-Pacific

Japan

south Korea

China

India

Australia

Rest of Asia-Pacific

The Middle East & Africa

Latin America

Brazil

Argentina

Rest of Latin America
Key Players:
The major key players are Alto Ingredients, Inc., Raízen, Aventine Renewable Energy, Archer Daniels Midland Company, Cargill Corporation, British Petroleum, Vivergo Fuels, Attis Biofuels, Ørsted A/S, Sekab, and other key players mentioned in the final report.
Reizen-Company Financial Analysis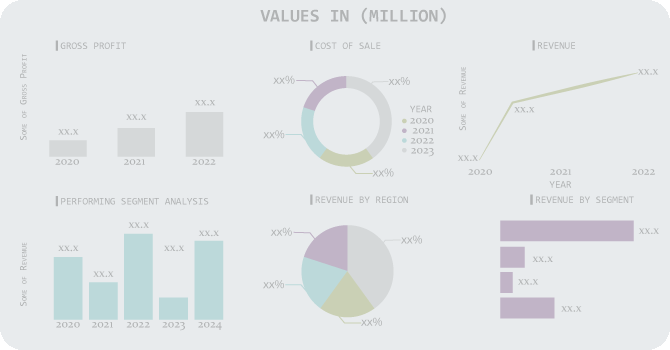 Recent Development:
In November 2022, Shell and Raízen signed a significant deal for the production of cellulosic ethanol. Shell has recently entered into a long-term agreement with Raízen to acquire 3.25 billion liters of sugar-cane cellulosic ethanol. This eco-friendly fuel will be produced by five new plants that Raízen intends to construct in Brazil, thereby increasing their total number of cellulosic ethanol facilities to nine.
In December 2021, Alto Ingredients Inc., a Sacramento-based company, made the decision to reopen its ethanol plant in Magic Valley, Idaho. The plant had been closed since April 2020 due to a decrease in demand for fuel products caused by the pandemic.
Ethanol Market Report Scope:
Report Attributes
Details
Market Size in 2022
US$ 99.68 Bn
Market Size by 2030
US$ 150.67 Bn
CAGR
CAGR of 5.3% From 2023 to 2030
Base Year
2022
Forecast Period
2023-2030
Historical Data
2020-2021
Report Scope & Coverage
Market Size, Segments Analysis, Competitive Landscape, Regional Analysis, DROC & SWOT Analysis, Forecast Outlook
Key Segments
• By Type (Synthetic Ethanol and Bioethanol)
• By Source (Grain Based, Second Generation, and Sugar & Molasses Based)
• By Purity (Denatured and Undenatured)
• By Application (Industrial Solvents, Beverages, Disinfectant, Personal Care, Fuel & Fuel Additives, and Others)
Regional Analysis/Coverage
North America (USA, Canada, Mexico), Europe
(Germany, UK, France, Italy, Spain, Netherlands,
Rest of Europe), Asia-Pacific (Japan, South Korea,
China, India, Australia, Rest of Asia-Pacific), The
Middle East & Africa (Israel, UAE, South Africa,
Rest of Middle East & Africa), Latin America (Brazil, Argentina, Rest of Latin America)
Company Profiles
Alto Ingredients, Inc., Raízen, Aventine Renewable Energy, Archer Daniels Midland Company, Cargill Corporation, British Petroleum, Vivergo Fuels, Attis Biofuels, Ørsted A/S, Sekab
Key Drivers
• Increasing consumption of alcohol
• Growing demand for the renewable energy sources
• Increasing concern about the environmental sustainability
Market Opportunities
• Increasing demand for biofuels in the transportation sector