Report Scope & Overview:
Remote Power Panel Market size was valued at USD 1.06 billion in 2022 and is expected to grow to USD 1.55 billion by 2030 and grow at a CAGR of 4.9% over the forecast period of 2023-2030.
The Remote Power Panel Market is a rapidly growing industry that offers innovative solutions for remote power management. This market is characterized by advanced technologies enabling remote monitoring and control of power systems. The demand for remote power panels is increasing due to the need for efficient and reliable power management in various industries. The growth of the Remote Power Panel Market is driven by the increasing demand for energy-efficient solutions and the need for remote power management. The market is also fueled by the growing adoption of renewable energy sources, which require advanced power management systems to ensure optimal performance.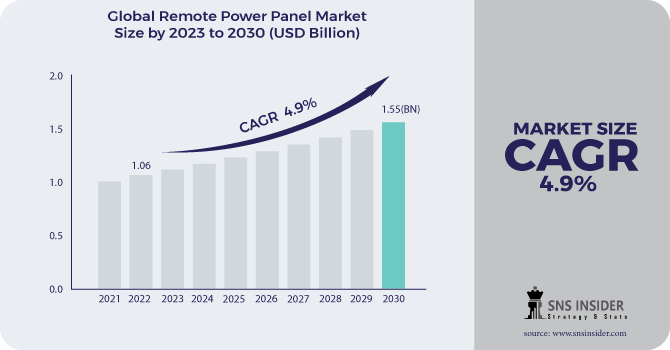 The Remote Power Panel is a device that allows for the remote control and monitoring of power systems. It is designed to provide a reliable and efficient solution for managing power distribution in various settings, including industrial, commercial, and residential applications. With the Remote Power Panel, users can remotely turn on or off power to specific devices or circuits, monitor power usage, and receive alerts in case of power outages or other issues. This can help to improve energy efficiency, reduce downtime, and enhance overall safety and security. The Remote Power Panel is easy to install and use, with a user-friendly interface that allows for intuitive operation. It is also highly customizable, with a range of options for configuring and optimizing power distribution to meet specific needs and requirements
Market Dynamics:
Drivers
Increasing adoption of digital solutions in the IT sector

Increasing adoption of renewable energy sources

Rising demand for the reliable and energy-efficient solutions

Increasing focus on sustainability and conservation of energy
Remote panels are becoming increasingly popular as they offer a convenient and efficient way to control and monitor various systems from a distance. This is particularly important in industries such as manufacturing, where downtime can be costly and efficiency is key. Additionally, remote panels can help to reduce energy consumption by allowing for more precise control over systems, which can lead to significant cost savings over time. As such, the market for remote panels is expected to continue to grow in the coming years, as more and more businesses look for ways to improve their operations and reduce their environmental impact.
Restrain
Opportunities
High investment and imposition of strict standards to reduce the carbon footprints in data centers

Increasing demand for smart grid systems
Challenges
Competition from the other energy sources

Complex standards associated with the entry of new market player
In order to consume power, data centers must adhere to regulations set forth by international organizations such as the International Organization for Standardization, the European Committee for Electrotechnical Standardization, and the American National Standards Institute. However, this can impede the growth of the remote power panel market, as data centers often prefer to consume energy based on their specific needs. It is important for data centers to prioritize energy efficiency and sustainability, while also ensuring that they are meeting industry standards and regulations. This factor will create a challenge for the remote power panel market.
Impact of COVID-19
The government's strict regulations on social distancing, lockdowns, and travel limitations have forced businesses and individuals to shift towards remote work and virtual communication. This shift has increased the demand for reliable and efficient power management systems. Unfortunately, the pandemic has also caused disruptions in the supply chain and manufacturing processes, resulting in delays and shortages in the availability of remote power panels. These challenges have further affected the market for remote power panels during this pandemic. More details about Covid 19 impact on this market are comprised in the final report.
Impact of Russia-Ukraine War:
The Russian invasion of Ukraine impacted the market for remote power panels significantly. These panels are essential components in the power distribution and control systems of various industries, including manufacturing, telecommunications, and transportation. The conflict has disrupted the supply chain of remote power panels, causing delays in production and delivery. This has resulted in a shortage of these panels in the market, leading to an increase in prices. More details about the impact of the Russia-Ukraine war on this market are comprised in the final report.
Market segmentation
By Type:
Floor-standing

Wall-mounted
By Application:
Network Cabinets

Server Rooms

Data Centers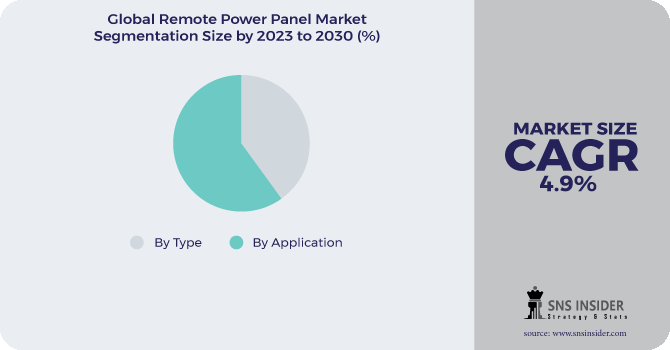 Regional Analysis
Asia Pacific will lead the power panel market and is expected to grow with the highest CAGR during the forecast period. This is attributed to the growing demand for remote power panels, driven by the rapid expansion of its power infrastructure. With a population of over 4.5 billion people, the region requires a vast amount of energy to power its economies and support its growing urban centers. Remote power panels are a critical component of this infrastructure, enabling efficient and reliable power distribution across vast distances. Moreover, this region has a favorable regulatory environment that supports the development and deployment of remote power panels. Governments in the region have implemented policies and incentives to encourage the adoption of renewable energy sources and the modernization of power grids. This has created a conducive environment for companies in the region to invest in the development and production of remote power panels.
REGIONAL COVERAGE:
North America

Europe

Germany

UK

France

Italy

Spain

The Netherlands

Rest of Europe

Asia-Pacific

Japan

south Korea

China

India

Australia

Rest of Asia-Pacific

The Middle East & Africa

Latin America

Brazil

Argentina

Rest of Latin America
Key Players
The major key players are Schneider Electric, ABB, Vertiv Group Corporation, Socomec, Toshiba International Corporation, Delta Group, Lyntec, The EA group, Allied Power and Control, Eaton, and other key players mentioned in the final report.
Vertiv Group Corporation-Company Financial Analysis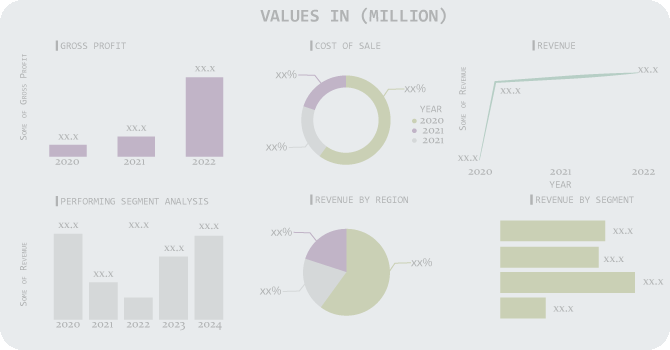 Recent Development:
In 2020, Schneider Electric introduced the Galaxy RPP (Remote Power Panel) 250 and 400 Amp (208V), which significantly enhances high-density power distribution capacity for data centers and colocation facilities. This innovative solution is designed to meet the growing demand for reliable and efficient power management in the digital age.

In 2021, Vertiv Group Corporation launched the Liebert® RXA, an advanced RPP that offers unparalleled flexibility and safety for high-density power applications. Despite its compact size, the Liebert® RXA delivers exceptional performance and reliability, making it an ideal choice for businesses seeking to optimize their power management capabilities.
Remote Power Panel Market Report Scope:
Report Attributes
Details
Market Size in 2022
US$ 1.06 Bn
Market Size by 2030
US$ 1.55 Bn
CAGR
CAGR of 4.9% From 2023 to 2030
Base Year
2022
Forecast Period
2023-2030
Historical Data
2020-2021
Report Scope & Coverage
Market Size, Segments Analysis, Competitive Landscape, Regional Analysis, DROC & SWOT Analysis, Forecast Outlook
Key Segments
• By Type (Floor-standing and Wall-mounted)
• By Application (Network Cabinets, Server Rooms, and Data Centers)
Regional Analysis/Coverage
North America (USA, Canada, Mexico), Europe
(Germany, UK, France, Italy, Spain, Netherlands,
Rest of Europe), Asia-Pacific (Japan, South Korea,
China, India, Australia, Rest of Asia-Pacific), The
Middle East & Africa (Israel, UAE, South Africa,
Rest of Middle East & Africa), Latin America (Brazil, Argentina, Rest of Latin America)
Company Profiles
Schneider Electric, ABB, Vertiv Group Corporation, Socomec, Toshiba International Corporation, Delta Group, Lyntec, The EA group, Allied Power and Control, Eaton
Key Drivers
• Increasing adoption of digital solutions in the IT sector
• Increasing adoption of renewable energy sources
Market Opportunities
• High investment and imposition of strict standards to reduce the carbon footprints in data centers
• Increasing demand for smart grid systems