Report Scope & Overview:
Small Gas Engines Market size was valued at USD 3.1 billion in 2022 and is expected to grow to USD 4.69 billion by 2030 and grow at a CAGR of 5.3% over the forecast period of 2023-2030.
Small gas engines are commonly used in a variety of applications, including lawnmowers, generators, and other outdoor power equipment. These engines are typically powered by gasoline and are designed to be compact and lightweight, making them ideal for use in portable equipment. Small gas engines are typically defined as engines with a displacement of less than 100 cubic centimeters. Despite their small size, these engines are capable of producing significant power and are often used in commercial and industrial settings. One of the key advantages of small gas engines is their versatility. They can be used in a wide range of applications, from powering small lawnmowers to providing backup power for homes and businesses. Additionally, these engines are relatively easy to maintain and repair, making them a popular choice for DIY enthusiasts and professionals alike. However, it is important to note that small gas engines can also be quite noisy and emit harmful pollutants into the air. As such, it is important to use these engines in well-ventilated areas and to take appropriate safety precautions when operating them.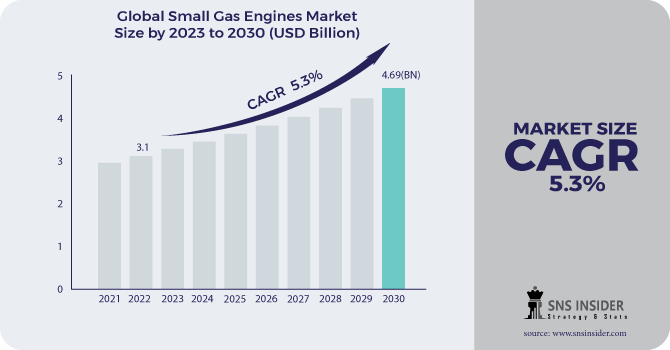 The market for small gas engines is a rapidly growing industry that has seen significant advancements in recent years. The demand for small gas engines has been driven by a number of factors, including the increasing popularity of outdoor power equipment, the growth of the landscaping industry, and the need for reliable backup power sources. As a result, the market for small gas engines is expected to continue to grow in the coming years.
Market Dynamics
Drivers
Increasing demand for outdoor power equipment, such as lawnmowers, generators, and chainsaws

Growing trend of DIY projects and home improvement activities
Restrain
The growing popularity of electric-powered equipment is a significant constraint for the small gas engine market. This trend is due to the increasing demand for environmentally friendly and energy-efficient alternatives. As a result, consumers are opting for electric-powered equipment over gas-powered ones, which is causing a decline in the demand for small gas engines. This shift towards electric-powered equipment is not only driven by environmental concerns but also by the convenience and ease of use that electric-powered equipment offers. Electric-powered equipment is quieter, requires less maintenance, and is easier to operate than gas-powered equipment. Additionally, electric-powered equipment is more cost-effective in the long run, as it requires less fuel and has lower operating costs.
Opportunities
As developing countries continue to grow and modernize, the need for reliable and efficient power sources becomes increasingly important. Small gas engines offer a versatile and cost-effective solution for powering a wide range of portable devices, from generators and pumps to lawnmowers and chainsaws. This trend is particularly evident in regions such as Asia and Africa, where access to reliable electricity is often limited. As a result, small gas engines are becoming an increasingly popular choice for powering everything from construction equipment to agricultural machinery.
Challenges
Increasing competition from alternative power sources, such as solar and wind energy

Presence of other electric-powered alternatives
Impact of COVID-19
The market has experienced a decline in demand due to the economic downturn caused by the pandemic. The small gas engine market is a vital component of the global economy, and its decline has had far-reaching consequences. The market has been hit hard by the pandemic, with many manufacturers experiencing a decline in sales. This has led to a decrease in production and a reduction in the workforce. The pandemic has also disrupted supply chains, making it difficult for manufacturers to obtain the necessary raw materials and components. This has led to delays in production and increased costs, further impacting the market.
Impact of Russia-Ukraine War:
The war has led to a decrease in the production of small gas engines in Ukraine, which was one of the major suppliers of these engines to the global market. This has resulted in a shortage of supply, leading to an increase in prices and a decrease in demand. Additionally, the conflict has disrupted the supply chain, making it difficult for manufacturers to source the necessary components for their engines. The impact of the war on the small gas engine market has been felt not only in Ukraine but also in other countries that rely on Ukrainian engines. This has led to a shift in the market, with manufacturers looking for alternative suppliers and consumers seeking alternative products.
Impact of Recession:
The ongoing recession affected the small gas engine market significantly. As consumers cut back on spending, they are less likely to purchase new equipment or replace old engines. This has led to a decrease in demand for small gas engines, which has in turn affected manufacturers and suppliers in the industry. However, there are some bright spots in this challenging market. As people spend more time at home, they are investing in their outdoor spaces and purchasing lawnmowers and other equipment to maintain their yards. Additionally, the demand for generators has increased as people prepare for power outages during natural disasters. To stay competitive in this market, manufacturers and suppliers must adapt to the changing needs of consumers. This may include offering more affordable options or developing new products that meet the demands of the current market.
Market segmentation
By Engine Displacement:
20-100CC

101-450CC

451-650CC
By Equipment:
Lawnmower

Pressure Washer

Trimmer

Chainsaw

Tillers

Leaf Blowers

Portable Generator

Edger

Others
By Application:
Construction

Gardening

Industrial

Others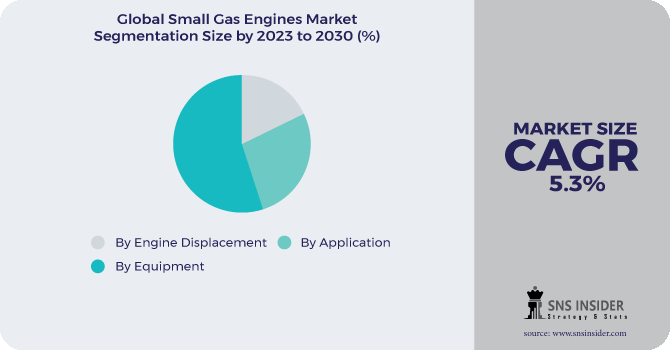 Regional Analysis
North America has emerged as the leading region in the small gas engines market. The region's dominance in this market is attributed to its robust manufacturing industry, favorable regulatory environment, and growing demand for outdoor power equipment. One of the key drivers of North America's success in the small gas engines market is its strong manufacturing industry. The region is home to some of the world's largest manufacturers of small gas engines, including Briggs & Stratton, Honda, and Kohler. These companies have invested heavily in research and development, allowing them to produce high-quality engines that are both efficient and reliable. In addition to its manufacturing prowess, North America also benefits from a favorable regulatory environment. The region has strict emissions standards for small gas engines, which has led to the development of cleaner and more efficient engines. This has not only helped to reduce pollution but has also given North American manufacturers a competitive advantage in the global market. Furthermore, North America's growing demand for outdoor power equipment has also contributed to its success in the small gas engines market. As more and more consumers look to maintain their lawns and gardens, the demand for small gas engines has increased. This has created a lucrative market for manufacturers, who have responded by developing new and innovative products to meet this demand.
The Asia Pacific region is anticipated to witness the most significant growth in the small gas engines market during the forecast period owing to the region's increasing population, and rising demand for power generation. Additionally, the region's favorable government policies and initiatives aimed at promoting the use of small gas engines are expected to drive market growth. Furthermore, the Asia Pacific region is home to several emerging economies, which are experiencing rapid industrialization and urbanization. This trend is expected to increase the demand for small gas engines in various applications, such as construction, agriculture, and landscaping.
REGIONAL COVERAGE:
North America

Europe

Germany

UK

France

Italy

Spain

The Netherlands

Rest of Europe

Asia-Pacific

Japan

south Korea

China

India

Australia

Rest of Asia-Pacific

The Middle East & Africa

Latin America

Brazil

Argentina

Rest of Latin America
Key Players
The major key players are Briggs and Stratton Corporation, Honda Motor Co., Ltd, Yamaha Motor Corporation, Kipor Power, Champion Power Equipment, Kohler Co., Liquid Combustion Technology, Kawasaki Heavy Industries, Fuji Heavy Industries, Kubota Corporation, and other key players will be included in the final report.
Yamaha Moter Corporation-Company Financial Analysis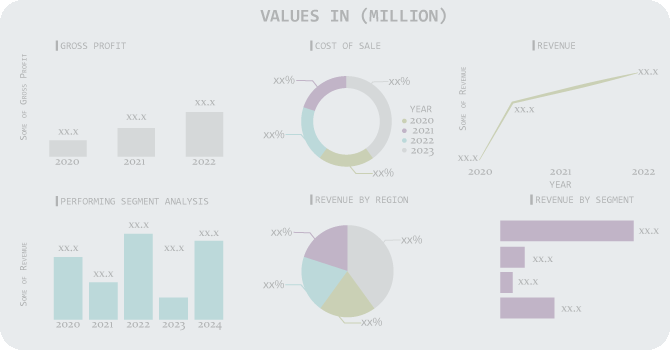 Recent Development:
In January 2023, Kawasaki Motors, Suzuki Motor Corporation, Honda Motor Co, and Yamaha Motor Co made a groundbreaking announcement. They have received approval from Japan's Ministry of Economy, Trade and Industry (METI) to establish a technological research association called HySE (Hydrogen Small Mobility & Engine Technology). The primary objective of this association is to develop hydrogen-powered engines for small mobility.
In the year 2022, Yamaha successfully developed a cutting-edge 5.0-liter V8 engine for automobiles. This engine is based on the one used by the Lexus RC F coupe but with significant modifications made to its cylinder heads and injectors, among other components. The result is a powerful and efficient engine that is sure to impress even the most discerning drivers.
Small Gas Engines Market Report Scope:
Report Attributes
Details
Market Size in 2022
US$ 3.1 Bn
Market Size by 2030
US$ 4.69 Bn
CAGR
CAGR of 5.3% From 2023 to 2030
Base Year
2022
Forecast Period
2023-2030
Historical Data
2020-2021
Report Scope & Coverage
Market Size, Segments Analysis, Competitive Landscape, Regional Analysis, DROC & SWOT Analysis, Forecast Outlook
Key Segments
• By Engine Displacement (20-100CC, 101-450CC, and 451-650CC)
• By Equipment (Lawnmower, Pressure Washer, Trimmer, Chainsaw, Tillers, Leaf Blowers, Portable Generator, Edger, and Others)
• By Application (Construction, Gardening, Industrial, and Others)
Regional Analysis/Coverage
North America (USA, Canada, Mexico), Europe
(Germany, UK, France, Italy, Spain, Netherlands,
Rest of Europe), Asia-Pacific (Japan, South Korea,
China, India, Australia, Rest of Asia-Pacific), The
Middle East & Africa (Israel, UAE, South Africa,
Rest of Middle East & Africa), Latin America (Brazil, Argentina, Rest of Latin America)
Company Profiles
Briggs and Stratton Corporation, Honda Motor Co., Ltd, Yamaha Motor Corporation, Kipor Power, Champion Power Equipment, Kohler Co., Liquid Combustion Technology, Kawasaki Heavy Industries, Fuji Heavy Industries, Kubota Corporation
Key Drivers
• Increasing demand for outdoor power equipment, such as lawnmowers, generators, and chainsaws
• Growing trend of DIY projects and home improvement activities
Market Opportunities
• Increasing demand for portable power solutions in emerging economies