Report Scope & Overview:
The Bioelectronics and Biosensors Market size was valued at USD 27.5 billion in 2022 and is expected to grow to USD 56.01366 billion by 2030 and grow at a CAGR Of 9.3% over the forecast period of 2023-2030.
The market for bioelectronics and biosensors is growing quickly as a result of technological improvements and a growing emphasis on precision and personalised therapy. Real-time data are provided by analytical tools called biosensors, which turn biological responses into electrical signals.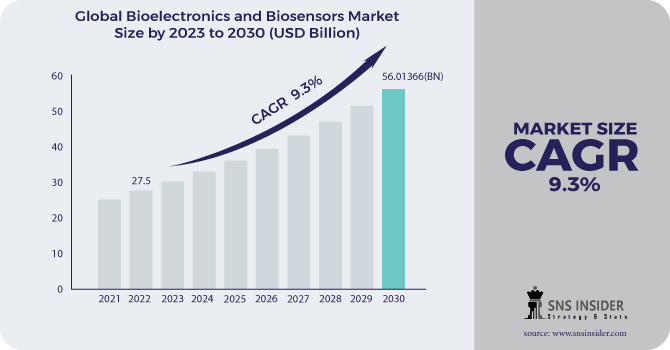 To get more information on Bioelectronics and Biosensors Market - Request Sample Report
The employment of electronic devices in bioelectronics, on the other hand, allows for the creation of novel diagnostic and therapeutic approaches by stimulating or monitoring biological processes.
The rising prevalence of chronic illnesses like diabetes, cancer, and cardiovascular diseases, as well as the rising need for point-of-care diagnostics and personalised treatment, are anticipated to drive the market. In addition, the adoption of IoT-based healthcare devices and the development of wearable biosensors are anticipated to propel market expansion. The desire for individualised and point-of-care diagnostics, as well as the advancement of wearable biosensors and IoT-based healthcare devices, are likely to drive considerable expansion in the bioelectronics and biosensors market.
MARKET DYNAMICS
KEY DRIVERS:
The market for bioelectronics and biosensors is experiencing innovation due to the quick development of technology. More sophisticated and cutting-edge devices can be produced thanks to the development of new materials, sensors, and electronics.
RESTRAIN:
High development costs

Regulatory Obstacles
The market for bioelectronics and biosensors is subject to stringent regulations, which may hinder the development and launch of new products. It can be time-consuming and expensive for businesses to navigate intricate regulatory frameworks and win permission from several regulatory agencies.
OPPORTUNITY:
The market for bioelectronics and biosensors is seeing new growth opportunities as a result of the drive toward personalized medicine. The creation of focused "therapies" that are catered to specific patients requires the ability to monitor and measure physiological indicators in real time.
CHALLENGES:
Sensitivity and selectivity

Aassuring biocompatibility
Aassuring biocompatibility, which refers to a device's capacity to operate within living systems without having negative impacts, is one of the biggest hurdles in bioelectronics. To avoid immunological reactions, inflammation, or tissue rejection, it is essential to design materials and interfaces that are compatible with biological tissues and fluids.
IMPACT ANALYSIS
IMPACT OF COVID-19
The market for bioelectronics and biosensors has been significantly impacted by the COVID-19 epidemic. The importance of remote patient monitoring has increased as a result of lockdowns and social isolation policies. Healthcare providers can remotely monitor patients' vital signs and symptoms thanks to bioelectronic devices and wearables with biosensors. This lowers the danger of transmission in hospital settings and aids in the early recognition of Covid-19 symptoms. Global supply chains have been hampered by the pandemic, which has an impact on the manufacture and distribution of bioelectronic devices and biosensors. Lockdowns, travel restrictions, and industrial closures have caused manufacturing delays, raw material shortages, and challenges with product distribution. The marketability of bioelectronics and biosensors has been influenced by these difficulties.2021 witnessed CHF 22.5 million in special ventilation sensor sales, which were fueled by COVID-19. When these two factors were taken into account, the core area revenue growth rate was 10.6%.
IMPACT OF THE RUSSIAN-UKRAINE WAR
The crisis may force countries to change the rules and guidelines governing the import and export of specific technology, such as bioelectronics and biosensors. Market dynamics may be impacted by increased trade restrictions, licencing requirements, or higher compliance regulations as a result.
The conflict between Russia and Ukraine. Around the world, negative effects are anticipated, particularly in Eastern Europe, the European Union, Eastern & Central Asia, and the United States. This claim has significantly disrupted trade dynamics and harmed people's lives and means of subsistence. It is anticipated that the ongoing conflict and unpredictability in Eastern Europe will negatively affect Ukraine and have severe, long-lasting impacts on Russia. In light of the most recent information on the conflict and the responses from across the world, the research reveals the consequences for demand-supply balances, pressure on pricing variants, influence on import/export and trading, and short-term advice to the United States Bioelectronics Market.
IMPACT OF ONGOING RECESSION
The market for bioelectronics and biosensors has been significantly impacted by the worldwide economic downturn. By obtaining opinions on plans from key industry players, the research offers a distinctive viewpoint on the effects of the recession. From this analysis, businesses can gain crucial lessons about how the recession may impact their operations and how to get ready for the future.
KEY MARKET SEGMENTS
By Product:
By Application:
Implantable Devices

Biochips

Fabrication Templates

Prosthetics

Artificial/Bionic Organs

Biofuel Cells

Molecular Motors

Others
By End-Use:
Healthcare

Food & Beverage

Environmental

Others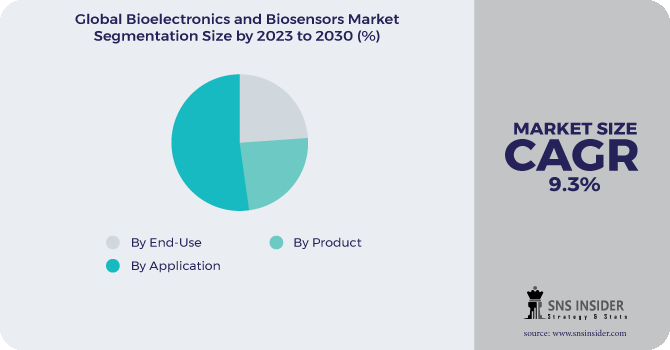 Need any customization research on Bioelectronics and Biosensors Market - Enquiry Now
REGIONAL ANALYSIS
The North American region is anticipated to expand quickly between 2022 and 2030, with a CAGR of 9.29 %. This is a result of the rising demand for bioelectronics and biosensors in the North American healthcare, food and beverage, and environmental industries.
In terms of revenue share, North America dominated the world market Due to rising R&D spending and technological improvements, the area is anticipated to maintain its leadership over the projection period. In terms of market share, Europe came in second to North America, with a large contribution from Germany.
REGIONAL COVERAGE
North America
Europe
Germany

UK

France

Italy

Spain

The Netherlands

Rest of Europe
Asia-Pacific
Japan

South Korea

China

India

Australia

Rest of Asia-Pacific
The Middle East & Africa
Latin America
Brazil

Argentina

Rest of Latin American
KEY PLAYERS:
The Major Players are Medtronic, F. Hoffmann-La Roche Ltd, Abbott, Siemens Healthineers, Bioelectronics Corporation, LifeSensors, AgaMatrix, Nova Biomedical, Broadcom, Beckman Coulter, OmniVision Technologies, Inc., Sensirion AG, Sotera Wireless, HONEYWELL INTERNATIONAL INC., Universal Biosensors, Bayer A. G., Salvia Bioelectronics, Printed Electronics at RISE, Breezing Co., Centre for Organic Electronics and other players listed in the final report.
LifeSensors​​​​​​​-Company Financial Analysis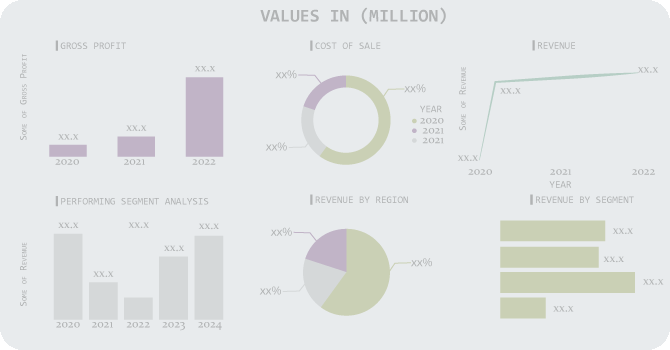 RECENT DEVELOPMENTS
Collaboration and partnerships are becoming more and more significant in the market for bioelectronics and biosensors. To speed innovation, businesses are collaborating with academic institutions, research organisations, and other industry players. bring new items to market and innovate.

Acquisitions and mergers are a typical business strategy in the Markets for bioelectronics and biosensors have opened up new opportunities for business growth.
Bioelectronics and Biosensors Market Report Scope:
Report Attributes
Details
Market Size in 2022
US$ 27.5 Bn
Market Size by 2030
US$ 56.01366 Bn
CAGR
CAGR of 9.3% From 2023 to 2030
Base Year
2022
Forecast Period
2023-2030
Historical Data
2020-2021
Report Scope & Coverage
Market Size, Segments Analysis, Competitive Landscape, Regional Analysis, DROC & SWOT Analysis, Forecast Outlook
Key Segments
• By Product (Electrochemical Biosensor, Piezoelectric Biosensors, Thermal Biosensors, Optical Biosensors)
• By Application (Implantable Device, Biochips, Fabrication Templates, Prosthetics, Artificial/Bionic Organs, Biofuel Cells, Molecular Motors, Others)
• By End-Use (Healthcare, Food & Beverage, Environmental, Others)
Regional Analysis/Coverage
North America (USA, Canada, Mexico), Europe
(Germany, UK, France, Italy, Spain, Netherlands,
Rest of Europe), Asia-Pacific (Japan, South Korea,
China, India, Australia, Rest of Asia-Pacific), The
Middle East & Africa (Israel, UAE, South Africa,
Rest of Middle East & Africa), Latin America (Brazil, Argentina, Rest of Latin America)
Company Profiles
Medtronic, F. Hoffmann-La Roche Ltd, Abbott, Siemens Healthineers, Bioelectronics Corporation, LifeSensors, AgaMatrix, Nova Biomedical, Broadcom, Beckman Coulter, OmniVision Technologies, Inc., Sensirion AG, Sotera Wireless, HONEYWELL INTERNATIONAL INC., Universal Biosensors, Bayer A. G., Salvia Bioelectronics, Printed Electronics at RISE, Breezing Co., Centre for Organic Electronics
Key Drivers
• Point-of-care testing is in greater demand
• Technology Development
Market Opportunities
• Technological Advancements
• Personalized Medicine