Report Scope & Overview:
The Calibration Services Market size was valued at USD 5.8 billion in 2022 and is expected to grow to USD 8.83 billion by 2030 and grow at a CAGR of 5.4% over the forecast period of 2023-2030.
The aerospace and defence industries' strict quality and safety standards. In order to guarantee that the measuring and testing tools used in these industries fulfil the strict requirements needed for airplanes, spacecraft, military hardware, and related components, calibration services are essential. Precise calibration enhances the overall performance, safety, and dependability of aerospace and defence systems by ensuring the accuracy of instruments such as avionics systems, radar equipment, navigational tools, and weapons systems. With these sectors developing and utilizing cutting-edge technologies. It is anticipated that the demand for specialized calibration services will increase due to the necessity of upholding stringent adherence to industry regulations and guaranteeing optimal functionality in crucial applications.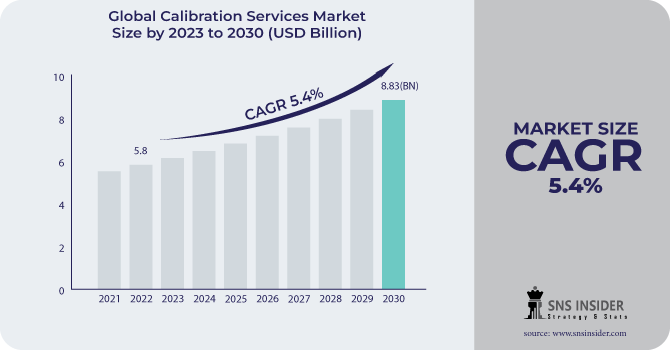 Get More Information on Calibration Services Market - Request Sample Report
KEY DRIVERS:
Growing demand in the energy and utility sectors for these services
The market is being driven by the utilities and energy sectors' growing need for calibration services. Within these accurate measurements are essential for optimizing energy production, distribution, and use in a dynamic industry utilization. Instruments used for energy production, transmission, and monitoring are calibrated to ensure function precisely, reducing energy loss and raising overall effectiveness. Additionally, the renewable the surge in energy, which includes solar and wind power, has led to the development of a wide variety of specialty instruments sensors as well. Calibration is necessary to ensure that these devices continuously produce accurate data, guaranteeing the performance and dependability of renewable energy systems. Furthermore, traditional Utility systems, like water treatment facilities and electrical grids, mainly depend on calibrated instruments for operational effectiveness and safety. As governments across the globe give priority to environmental accountability, the need for precise measurement in the utilities and energy sectors is set to increase further encouraging the market to grow in response to these pressing requirements.
Growth is rapid industrialization
RESTRAIN:
Escalating calibration needs in the telecom industry
An intricate network of extremely precise instruments and equipment is required for telecommunications, a cornerstone of modern society, in order to transmit data and guarantee smooth communication. This industry uses a broad range of instruments that are calibrated, including network analysers, optical power meters, and signal and spectrum analysers. In the era of 5G and beyond, where network dependability and data speeds are critical, calibration is essential. Accurate calibration guarantees that these devices remain at peak efficiency, reducing interference, downtime, and signal deterioration. Additionally, as mobile devices proliferate and the telecommunications industry expands globally, the need for precise calibration to maintain high-quality.
OPPORTUNITY:
Increasing use of software for calibration management
The market is being strengthened by the increasing use of calibration management software. Today, more than ever, businesses and industries depend on advanced instruments and measurements, necessitating effective and thorough calibration management. The entire calibration process is made simpler and more efficient by calibration management software. It helps businesses to plan, monitor, and record calibration procedures for a range of instruments, guaranteeing adherence to rules and guidelines in the industry. This saves time, lowers manual error rates, and improves measurement accuracy and reliability. Furthermore, calibration management software is a perfect fit for businesses looking to automate and digitize more of their operations. It enables proactive calibration scheduling, real-time data analysis, and remote instrument performance monitoring.
CHALLENGES:
Need to improve corporate efficiency is pushing the Calibration Services
Technology is developing at a rapid pace, as seen by its growing significance and the rising R&D expenditures. Numerous industries, including oil and gas, power generation, chemicals, water, telecommunication, semiconductors, aerospace and defence, healthcare, and life science, are all affected by these advancements. Self-calibrated gadgets that lower maintenance costs are becoming more widely known. In addition, there is an increasing focus on using software technologies to calibrate devices so that such services can be easily completed within the facility. Therefore, calibration service providers may be impacted by such technological advancements, which could put them in a position where they need to make strategic decisions.
IMPACT OF RUSSIAN UKRAINE WAR
The political, environmental, and economic conditions of the world have been significantly impacted by the Russia-Ukraine war, which has left many people unsure of when it will end. It's difficult to predict how long the war will have an impact on the world at this point, but it will probably continue to have an impact on us for a very long time. The car industry is one that has been significantly impacted. Automotive manufacturers have found it extremely challenging to conduct business as usual due to the abundance of trade routes and businesses operating throughout the Ukraine region. New tariffs have been imposed, trade routes have been closed, and the price of fuel and oil has increased significantly.
Due to the various trade barriers brought about by the sanctions related to the conflict in Ukraine, numerous European manufacturers have chosen to reduce their activities within and around Russia. After stopping car sales in Russia, automakers like Volvo, Jaguar, and Land Rover have all made the decision to make cuts and are terminating employees from their administrative offices.
IMPACT OF ONGOING RECESSION
In a production factory setting, mis calibrated equipment can result in significant losses of energy and product. For instance, in a facility that produces bottled water, if a piece of machinery that fills the bottles with water is filling them too much, a few millilitres of water will be wasted each time a bottle is filled, which will eventually add up to litters and hundreds of gallons of water wasted daily. Since most bottled water is made from naturally occurring spring water, this is not only bad for the environment but also a loss of profit for the company. Water can be wasted because accurate measurement and calibration can guarantee that the water is filled to the proper level each time. Similar to this, in a setting where powdered milk is packaged by weight, an error in calibration may result in the customer receiving more or less milk per pack. This may result in financial loss for the business or the client. Weighing and product packaging issues can arise in similar settings. Easily manageable solutions to these issues include routinely calibrating equipment to monitor drift.
MARKET SEGMENTATION
By Proofreading
In-house
OEM
Third-Party Vendor
By Service Type
Mechanical
Electrical
Dimensional
Thermodynamics
By Application
Industrial & Automation
Electronics
Aerospace & Defence
Communication
Others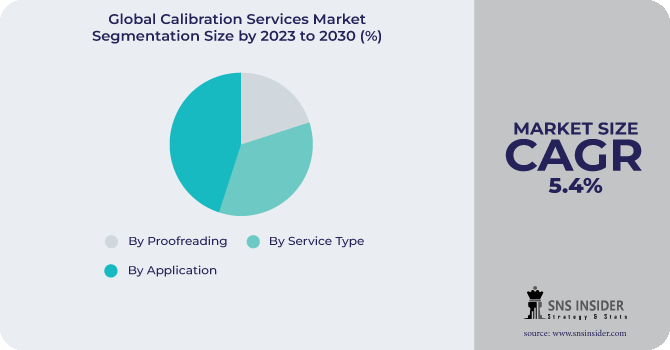 Get Customized Report as Per Your Business Requirement - Request For Customized Report
REGIONAL ANALYSIS
Asia-Pacific (APAC) is anticipated to be one of the primary markets for calibration services because of its higher industry growth potential than other regions. Other significant factors supporting the APAC market are the rise of industries and expensive benefits because of the lower wages in the area. Some of the world's largest markets, including China, Japan, and India, are found in the APAC area. Growing manufacturing activity in the region, significant R&D activity, and rising investments are the main factors contributing to the growth of the calibration services market in the APAC region. The need for calibration services among APAC companies is being driven by consumers' growing consciousness of quality and their preference for accredited manufacturers. The largest market share for calibration services is found in Europe. The availability and acceptance of new technology for enhanced transit infrastructure is driving the region's growth. Asia-Pacific, on the other hand, is anticipated to have the highest CAGR over the projected period.
The largest market share for calibration services is found in Europe. The availability and acceptance of new technology for enhanced transit infrastructure is driving the region's growth. Asia-Pacific, on the other hand, is anticipated to have the highest CAGR over the projected period. The expansion of the market in this area. The primary cause of the rapid industrialization and the increasing demand for testing and measuring equipment is propels the market for calibration services expansion. Instruments used for testing and measurement require calibration services. These devices need to be extremely accurate and precise in their operation. When testing and measuring equipment performance, calibration services are used to record and adjust deviations from the equipment's standard performance.
REGIONAL COVERAGE:
North America
Europe
Eastern Europe

Poland
Romania
Hungary
Turkey
Rest of Eastern Europe

Western Europe

Germany
France
UK
Italy
Spain
Netherlands
Switzerland
Austria
Rest of Western Europe
Asia Pacific
China
India
Japan
South Korea
Vietnam
Singapore
Australia
Rest of Asia Pacific
Middle East & Africa
Middle East

UAE
Egypt
Saudi Arabia
Qatar
Rest of Middle East

Africa

Nigeria
South Africa
Rest of Africa
Latin America
Brazil
Argentina
Colombia
Rest of Latin America
KEY PLAYERS
Some of key players of Calibration Services Market are ABB Ltd., Agilent Technologies Inc., Endress+Hauser AG, Keysight Technologies Inc., Micro Precision Calibration Inc., Optical Test and Calibration Ltd, Rohde & Schwarz GmbH & Co KG, Siemens Aktiengesellschaft, Simco Electronics, Sulzer AG, Tradinco Instruments, Transcat Inc., Trescal Holdings Inc. and other players are listed in a final report.
Agilent Technologies Inc-Company Financial Analysis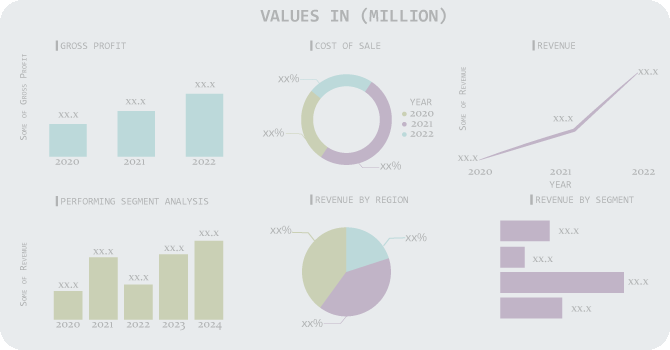 RECENT DEVELOPMENT
Keysight Technologies, Inc. purchased all of ESI Group SA's shares in June 2023 (Euronext Paris Symbol: ESI). Leading the way in the development of virtual prototyping solutions for the aerospace and automotive industries is ESI Group.
To test O-RAN components deployed in the cloud, Viavi Solutions Inc. released TM500 Cloud in June 2023. With hyperscales and other cloud providers helping operators gradually move core network services to the cloud, the TM500 Cloud is made especially to identify and mitigate risks pertaining to end users' Quality of Service (QoS).
The R&S EVSD1000 VHF/UHF NAVidrone analyser, a state-of-the-art tool for accurate and effective examination of terrestrial navigation and communications systems for drones, was unveiled by Rohde & Schwarz in March 2023. To meet the demanding needs of customers in this field, this analyzer provides outstanding accuracy and measurement repeatability.
In April 2023, LAPP, a top supplier of integrated cable and connection technology solutions, teamed up with BASF to launch a new bio-based plastic into their product line. Developed by BASF, this plastic is referred to as Organic ETHERLINE and provides a sustainable substitute for a range of cable applications.
Tektronix Inc. and BRIDG, a non-profit public-private partnership with an emphasis on integrated circuit packaging and advanced system integration, partnered in November 2022. This collaboration will enable the US to have advanced semiconductor package testing capabilities.

Calibration Services Market Report Scope:

| | |
| --- | --- |
| Report Attributes | Details |
| Market Size in 2022 | US$ 5.8 billion |
| Market Size by 2030 | US$ 8.83 billion |
| CAGR | CAGR of 5.4% From 2023 to 2030 |
| Base Year | 2022 |
| Forecast Period | 2023-2030 |
| Historical Data | 2019-2021 |
| Report Scope & Coverage | Market Size, Segments Analysis, Competitive Landscape, Regional Analysis, DROC & SWOT Analysis, Forecast Outlook |
| Key Segments | By Proofreading (In-house, OEM, Third-Party Vendor), By Service Type (Mechanical, Electrical, Dimensional, Thermodynamics), By Application (Industrial & Automation, Electronics, Aerospace & Defence, Communication, Others) |
| Regional Analysis/Coverage | North America (US, Canada, Mexico), Europe (Eastern Europe [Poland, Romania, Hungary, Turkey, Rest of Eastern Europe] Western Europe] Germany, France, UK, Italy, Spain, Netherlands, Switzerland, Austria, Rest of Western Europe]), Asia Pacific (China, India, Japan, South Korea, Vietnam, Singapore, Australia, Rest of Asia Pacific), Middle East & Africa (Middle East [UAE, Egypt, Saudi Arabia, Qatar, Rest of Middle East], Africa [Nigeria, South Africa, Rest of Africa], Latin America (Brazil, Argentina, Colombia Rest of Latin America) |
| Company Profiles | ABB Ltd., Agilent Technologies Inc., Endress+Hauser AG, Keysight Technologies Inc., Micro Precision Calibration Inc., Optical Test and Calibration Ltd, Rohde & Schwarz GmbH & Co KG, Siemens Aktiengesellschaft, Simco Electronics, Sulzer AG, Tradinco Instruments, Transcat Inc., Trescal Holdings Inc. |
| Key Drivers | •Growing demand in the energy and utility sectors for these services •Growth is rapid industrialization |
| Market Restrains | • Escalating calibration needs in the telecom industry • High investment costs |