Report Scope & Overview:
The Dimethyl Sulfoxide Market size was valued at USD 230 million in 2022. It is estimated to hit USD 372.16 million by 2030 and grow at a CAGR of 6.2% over the forecast period of 2023-2030.
The global dimethyl sulfoxide market is expected to witness continued growth in the coming years. Factors such as increasing demand from the pharmaceutical and industrial sectors, as well as the growing awareness of its agricultural applications, are driving this upward trend. Additionally, ongoing research and development activities aimed at exploring new applications for DMSO are further fueling market expansion. The pharmaceutical grade segment dominated the dimethyl sulfoxide market with the highest revenue share of about 45% in 2022.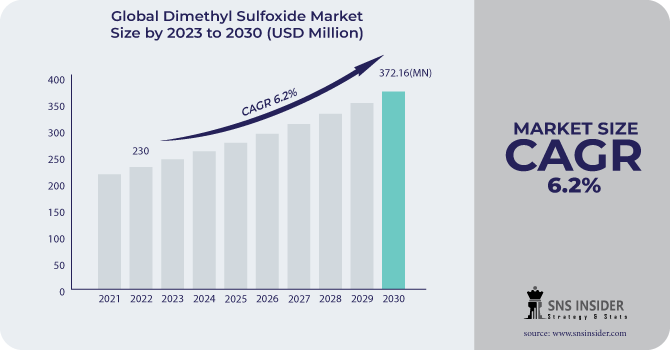 Get E-PDF Sample Report on Dimethyl Sulfoxide Market - Request Sample Report
DMSO finds extensive utilization in the pharmaceutical industry, where it serves as a solvent for drug formulations. Its ability to penetrate the skin efficiently makes it an ideal carrier for delivering medications. Additionally, DMSO exhibits anti-inflammatory and analgesic properties, further enhancing its value in the medical field. Furthermore, the industrial sector has also embraced DMSO due to its excellent solvent properties. It is widely used in the production of adhesives, paints and coatings, as well as in the synthesis of various chemicals. The unique ability of DMSO to dissolve a wide range of substances makes it an indispensable component in many industrial processes. The agricultural sector has also recognized the benefits of DMSO. It is utilized as a carrier for pesticides and herbicides, ensuring their effective delivery to crops. Moreover, DMSO acts as a plant growth regulator, promoting healthier and more robust plant development.
Market Dynamics
Drivers
Growing adoption of DMSO in various industries

Rising awareness about the benefits of DMSO in medical applications
Restraint
Volatile raw material prices

Stringent regulations imposed on the use of DMSO
Due to its unique properties and potential health risks, DMSO is subject to stringent regulations imposed by various governing bodies. Compliance with these regulations requires significant investments in testing, documentation, and quality control measures.
Opportunities
Expansion of the pharmaceutical industry

Increasing adoption of DMSO in steroids
Challenges
The demand for DMSO is heavily influenced by various factors, including the economic climate, regulatory changes, and advancements in alternative products. This volatility in demand poses a significant challenge for market participants, as it requires them to constantly adapt their production and distribution strategies to meet the ever-changing market dynamics.
Impact of Russia-Ukraine War:
The Russia-Ukraine war has disrupted the global supply chain of dimethyl sulfoxide, leading to a decline in production and availability. Both Russia and Ukraine are producers of DMSO, and the conflict has resulted in the disruption of transportation routes, hampering the export of this vital chemical compound. As a result, the market has experienced a shortage of DMSO, leading to increased prices and limited availability for consumers worldwide. The conflict has created numerous challenges for the dimethyl sulfoxide market. Firstly, the disruption of transportation routes has made it difficult for manufacturers to procure raw materials and distribute finished products. This has not only affected the supply chain but has also increased transportation costs, further impacting the market's profitability.
Impact of Recession:
The recession has presented challenges like reduced demand which has resulted in excess inventory, leading to increased storage costs and potential wastage. Additionally, the decrease in sales has put pressure on manufacturers to lower prices, further impacting their profit margins. Furthermore, the economic downturn has also affected the availability of credit, making it difficult for businesses to secure financing for expansion or research and development activities.
Market segmentation
By Raw Material
Raw Cotton

Black Liquor

Sulphur
By Grade
Pharmaceutical

Industrial

Electronic
By Application
Polymer Processing

Electronics

Pharmaceuticals

Removers & Cleaners

Coatings

Fine Chemicals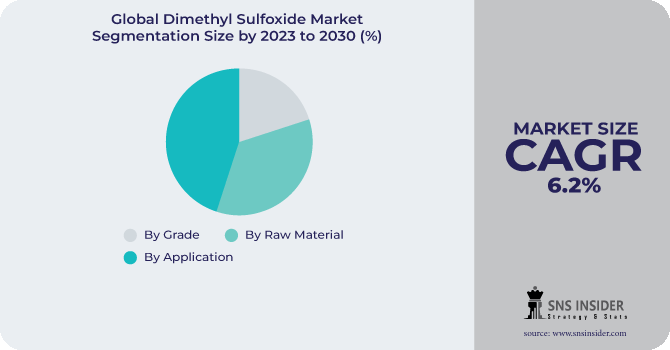 Get Customized Report as Per Your Business Requirement - Request For Customized Report
Regional Analysis
Asia Pacific dominated the Dimethyl Sulfoxide market with a revenue share of about 56% in 2022. China is the dominating country in the Asia Pacific region with the highest revenue share. The region's robust industrial sector, particularly in countries like China, Japan, and South Korea, has played a pivotal role in driving the demand for Dimethyl Sulfoxide. These nations have witnessed significant growth in various industries, including pharmaceuticals, electronics, and agrochemicals, all of which heavily rely on Dimethyl Sulfoxide for its versatile properties. Moreover, the Asia Pacific region has witnessed a surge in research and development activities, leading to advancements in various sectors. Dimethyl Sulfoxide, with its unique characteristics as a solvent and a cryoprotectant, has found extensive applications in research laboratories and medical facilities. This has further bolstered the demand for Dimethyl Sulfoxide in the region.
North America is expected to grow with a significant CAGR of about 6.3% in the Dimethyl Sulfoxide market during the forecast period. The anticipated growth in the North American DMSO market is attributed to the increasing demand for pharmaceutical products and advancements in drug delivery systems are driving the need for DMSO as a solvent and carrier. The pharmaceutical industry heavily relies on DMSO due to its ability to enhance drug absorption and solubility, thereby improving therapeutic efficacy. Furthermore, the expanding electronics sector in North America is also contributing to the growth of the DMSO market. DMSO is utilized in the production of electronic components, such as semiconductors and printed circuit boards, due to its excellent solvent properties and low toxicity. As the demand for electronic devices continues to rise, so does the need for DMSO in their manufacturing processes.
REGIONAL COVERAGE:
North America
Europe
Eastern Europe

Poland

Romania

Hungary

Turkey

Rest of Eastern Europe

Western Europe

Germany

France

UK

Italy

Spain

Netherlands

Switzerland

Austria

Rest of Western Europe
Asia Pacific
China

India

Japan

South Korea

Vietnam

Singapore

Australia

Rest of Asia Pacific
Middle East & Africa
Middle East

UAE

Egypt

Saudi Arabia

Qatar

Rest of Middle East

Africa

Nigeria

South Africa

Rest of Africa
Latin America
Brazil

Argentina

Colombia

Rest of Latin America
Key Players
The major key players are Gaylord Chemical Corporation, Arkema Group, Parchem Fine & Specialty Chemicals, Hubei Xingfa Chemicals Group, Sigma-Aldrich Co. LLC., Zhuzhou Hansen Chemicals Co., Ltd, Otto Chemie Pvt. Ltd., Honeywell International Inc., Yankuang Lunan Chemicals, Toray Fine Chemicals Co. Ltd., and other key players are mentioned in the final report.
Gaylord Chemical Corporation-Company Financial Analysis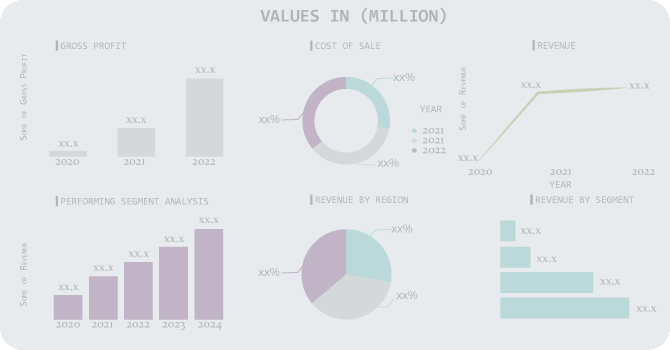 Recent Development:
In June 2023, Toray Fine Chemicals introduced DMSO-StG (Sterilized Grade), a cryopreservation liquid for cells.

In August 2022, Arkema, a leading global provider of specialty materials for paints and coatings, unveiled SYNAQUA® 9511, an innovative waterborne binder designed for formulating industrial paints with low volatile organic compound (VOC) levels (150 g/l).
Dimethyl Sulfoxide Market Report Scope:
Report Attributes
Details
Market Size in 2022
US$ 230 Million
Market Size by 2030
US$ 372.16 Million
CAGR
CAGR of 6.2 % From 2023 to 2030
Base Year
2022
Forecast Period
2023-2030
Historical Data
2019-2021
Report Scope & Coverage
Market Size, Segments Analysis, Competitive Landscape, Regional Analysis, DROC & SWOT Analysis, Forecast Outlook
Key Segments
• By Raw Material (Raw Cotton, Black Liquor, Sulphur, and Lignin)
• By Grade (Pharmaceutical, Industrial, and Electronic)
• By Application (Polymer Processing, Electronics, Pharmaceuticals, Removers & Cleaners, Agrochemicals, Coatings, and Fine Chemicals)
Regional Analysis/Coverage
North America (US, Canada, Mexico), Europe (Eastern Europe [Poland, Romania, Hungary, Turkey, Rest of Eastern Europe] Western Europe] Germany, France, UK, Italy, Spain, Netherlands, Switzerland, Austria, Rest of Western Europe]), Asia Pacific (China, India, Japan, South Korea, Vietnam, Singapore, Australia, Rest of Asia Pacific), Middle East & Africa (Middle East [UAE, Egypt, Saudi Arabia, Qatar, Rest of Middle East], Africa [Nigeria, South Africa, Rest of Africa], Latin America (Brazil, Argentina, Colombia Rest of Latin America)
Company Profiles
Gaylord Chemical Corporation, Arkema Group, Parchem Fine & Specialty Chemicals, Hubei Xingfa Chemicals Group, Sigma-Aldrich Co. LLC., Zhuzhou Hansen Chemicals Co., Ltd, Otto Chemie Pvt. Ltd., Honeywell International Inc., Yankuang Lunan Chemicals, Toray Fine Chemicals Co. Ltd.
Key Drivers
• Growing adoption of DMSO in various industries
• Rising awareness about the benefits of DMSO in medical applications
Market Opportunity
• Expansion of the pharmaceutical industry
• Increasing adoption of DMSO in steroids