Report Scope & Overview:
Flow Battery Market size was valued at USD 288.9 billion in 2022 and is expected to grow to USD 1484.23 billion by 2030 and grow at a CAGR of 22.7% over the forecast period of 2023-2030.
The storage of renewable energy is one of the most significant uses of flow batteries. Energy policies in nations including the United States, India, China, and Japan have been updated to incorporate a major portion of energy generation originating from renewable energy sources like wind and solar. Investments in renewable energy are growing globally as a result of government financial support and associated returns. Today, the most popular option for constructing, modernizing, and updating power infrastructure is renewable energy. The lofty goal of producing 175 GW of renewable energy by 2022 will be met by the Indian government's pledge to invest more than $25 billion in 2021. 55.3% of total energy consumption came from renewable sources such wind, solar, biomass and waste, geothermal, small hydro, and marine. Redox and hybrid are among the product types included in the market segmentation for flow batteries. In 2022, the redox market segment is anticipated to rule. Redox flow batteries have a significant market share because they are a practical and affordable method for grid-scale electrical energy storage across a range of applications. Vanadium, zinc, and bromine are among the material types included in the segmentation of the flow battery market. The category of zinc-bromine is anticipated to have the highest CAGR during the projection period in 2022. The advantages offered by zinc-bromine flow batteries, such as their excellent reversibility, relatively high energy density, and deep discharge capabilities, are credited with the growth of the market.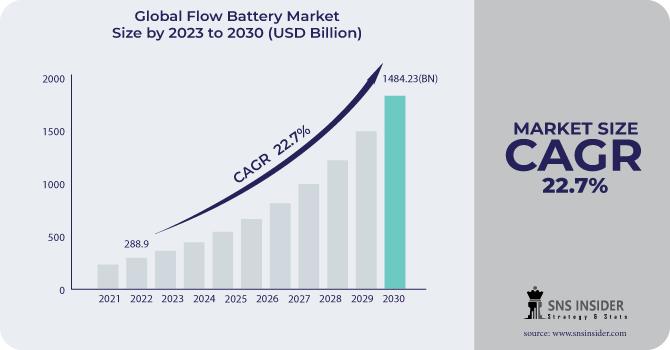 KEY DRIVERS:
The market CAGR for Flow Batteries is being driven by the uptake of renewable energy. Energy storage is becoming increasingly important in the power industry, mostly as a result of rising investment in the renewable energy sector. Flow batteries offer considerable advantages for long-term use and in applications that require a continuous cycle throughout the day, even though lithium-ion batteries are frequently utilized. Using flow batteries, renewable energy sources like wind and solar can be made available for longer periods of time, significantly reducing the problems associated with intermittency. These technologies are being actively evaluated by developers for their ability to deliver power for longer durations as well as for ramping up and down with demand.
RESTRAIN:
As a potential alternative to conventional batteries like lithium-ion, lead acid, and sodium-based batteries, the flow battery has evolved over time. The high cost of the flow batteries, however, can act as a substantial impediment to the market's growth. The entire cost of the flow battery includes costs for the flow battery's parts, materials, installation, maintenance, and repair. The investments made by small and medium-sized firms on these costs are substantial. In addition, compared to other typical batteries, the majority of flow batteries feature fairly pricey chemicals and materials.
OPPORTUNITY:
Utilities are one of the first industries to use flow batteries as they deal with the grid penetration of renewable energy. In utilities, flow batteries are ideal for extended discharge durations in MW scale power increment Besides. They transmit electricity while the grid's services are down while avoiding a power outage. Most flow battery installation initiatives worldwide to date have been for utility purposes. The infrastructure of the electric grid has lately been improved by commercial and government organizations to satisfy the rising demand for electrification in both rural and urban areas. The governments of various nations are also investing extensively in grid building due to the rising demand for power.
CHALLENGES:
Alternative energy storage technologies present a serious obstacle for flow batteries since they limit their use in a variety of applications. Lead-acid batteries and lithium-ion batteries are two choices that each have their own merits. Like lithium-ion batteries, which have a higher energy density, are more affordable, and have faster charge-discharge capabilities. Lead-acid batteries are also renowned for being inexpensive and simple to maintain. Therefore, potential buyers might choose these substitutes over flow batteries. Additionally, the suppliers of these extensively used traditional batteries, such as lithium-ion, lead-acid, and sodium-based battery technologies, compete fiercely with the producers of flow batteries.
IMPACT ANALYSIS
IMPACT OF RUSSIAN UKRAINE WAR
The invasion of Ukraine by Russia, which sparked a humanitarian and geopolitical catastrophe in the European region, is unavoidably endangering the global supply chains for the automobile sector, and specifically e-mobility. The value chains of electric vehicles and their batteries are essentially global and interconnected, as is the case with every other industry in the twenty-first century, making the wider effects of the conflict felt on the trading and logistics of essential supplies. The current situation is made worse by the fact that the supply chains for EV and battery metals were already precariously unstable due to the Covid-19 epidemic and the lack of semi-conductors intended for automotive usage, which only recently slowed recovery. Due to the numerous automakers and suppliers who have voluntarily ceased operations in Russia as a result of economic sanctions, import-export restrictions, and war-related corporate retreat, both domestic and foreign companies' production of vehicles and parts in both countries has almost come to an end.
IMPACT OF ONGOING RECESSION
In the June quarter, New Zealand's economy beat Australia, expanding by 0.9% as opposed to 0.4% for Australia. NZ witnessed a 0.2% growth in GDP per capita during that time period, in contrast to Australia, which saw a 0.3% loss. In contrast to the central bank's 0.5% prognosis and the Treasury's 0.6% prediction in its pre-election forecast, New Zealand's growth outperformed expectations. Even while Statistics NZ reported negative growth of 0.9% in the three months leading up to December 2022 and 0.1% in the first quarter of 2023, the organization questioned whether the nation had entered a recession earlier this year. Statistics NZ was still unsure about the little contraction in the March quarter and whether it will be changed in upcoming updates because similar revisions have happened in Australia in the last 15 years. Statistics NZ was unsure whether the little contraction for the March quarter would be revised in subsequent updates, as it had been in Australia for the previous 15 years. This uncertainty results from a drop in output to approximately $NZS million, which, in the overall economy of the nation, is comparatively modest. The technical recession would end if the March quarter results were revised higher to a modest positive or break even. However, the strength of the June quarter's performance was undeniable, and the most recent estimate of quarterly GDP increased the year-to-June economic growth to 3.2%. "Business services, largely driven by computer system design, led economic growth this quarter," said Jason Attewell, general manager of economic and environmental analytics.
MARKET SEGMENTATION
By Battery Type
By Material
Vanadium

Zinc Bromine

Others
By Ownership
Customer owned

Third-party owned

Utility owned
By Storage
By Application
Utilities

Commercial & Industrial

EV Charging Stations

Other Applications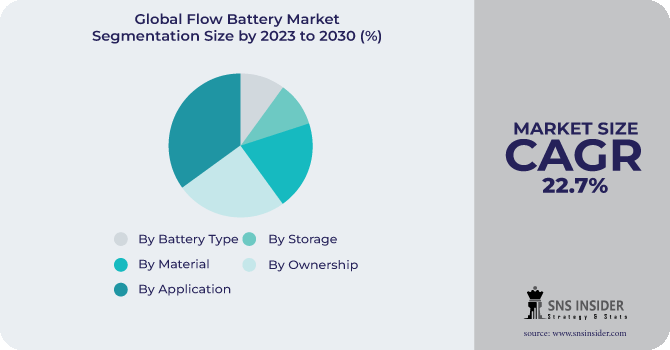 REGIONAL ANALYSIS
In the US, it was anticipated that the flow battery market will reach USD 63 million in 2022. Presently, the nation holds 20.6% of the world market. The second-largest economy in the world, China, is anticipated to grow significantly over the course of the study period, reaching an estimated market size of US$162 million in 2032.
A significant region for the production of batteries is Asia-Pacific. Batteries have been developed in the region with help from nations like China and Japan. The increasing investments in energy storage projects, which are now progressing at the quickest rate in the region, are another significant driver for the region's battery market. Consequently, numerous energy storage and renewable energy initiatives are anticipated announcement in the upcoming years.
REGIONAL COVERAGE:
North America
Europe
Eastern Europe

Poland

Romania

Hungary

Turkey

Rest of Eastern Europe

Western Europe

Germany

France

UK

Italy

Spain

Netherlands

Switzerland

Austria

Rest of Western Europe
Asia Pacific
China

India

Japan

South Korea

Vietnam

Singapore

Australia

Rest of Asia Pacific
Middle East & Africa
Middle East

UAE

Egypt

Saudi Arabia

Qatar

Rest of Middle East

Africa

Nigeria

South Africa

Rest of Africa
Latin America
Brazil

Argentina

Colombia

Rest of Latin America
KEY PLAYERS
Some of key players of Flow Battery Market are Ess Inc. (Us), Gildemeister Energy Solutions (Austrial), Redflow Limited. (Australia), Primus Power (Us), Redt Energy Ple. (Uk), Sumitomo Electric Industries, Ltd. (Japan), Vizn Energy Systems. (Us), Ensync Energy Systems (Us), Schmid (Germany), Elestor (Europe), VRB Energy, Gen3, and other players are listed in a final report.
Redflow Limited. (Australia)-Company Financial Analysis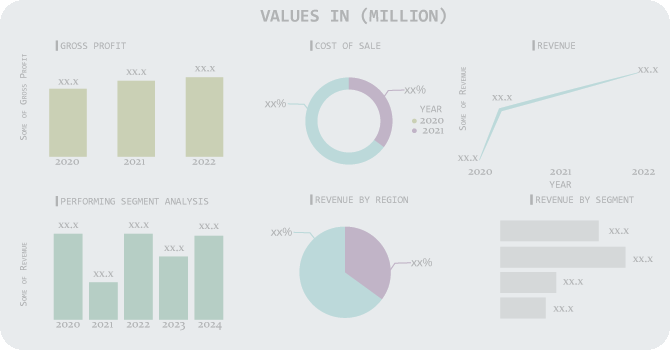 RECENT DEVELOPMENT
In July 2022, VRB Energy will declare the first phase of its 800-MWh flow battery project in China complete. A 100MW/400MWh vanadium redox flow battery energy storage system is used in this project's earliest stages.

As of January 2022, ESS Tech Inc. has been contracted by SDG&E (San Diego Gas & Electric) to deploy its long-duration batteries for commercial and utility-scale applications for energy storage. The SDG&E microgrid project will receive backup resources in California as a result.

July 2022: Gen3 batteries were sold for the first time by Redflow Limited. The distinctive hybrid renewable energy the company received a contract to provide 56 Gen3 zinc-bromine flow batteries for an energy system.
Flow Battery Market Report Scope:
Report Attributes
Details

Market Size in 2022

US$ 288.9 billion

Market Size by 2030

US$ 1484.23 billion

CAGR

CAGR of 22.7% From 2023 to 2030

Base Year

2022

Forecast Period

2023-2030

Historical Data

2019-2021

Report Scope & Coverage

Market Size, Segments Analysis, Competitive Landscape, Regional Analysis, DROC & SWOT Analysis, Forecast Outlook

Key Segments

By Battery Type (Redox, Hybrid), By Material (Vanadium, Zinc Bromine, Others), By Ownership (Customer owned, Third-party owned, Utility owned), By Storage (Small-scale, Large-scale), By Application (Utilities, Commercial & Industrial, EV Charging Stations, Other Applications)

Regional Analysis/Coverage

North America (US, Canada, Mexico), Europe (Eastern Europe [Poland, Romania, Hungary, Turkey, Rest of Eastern Europe] Western Europe] Germany, France, UK, Italy, Spain, Netherlands, Switzerland, Austria, Rest of Western Europe]), Asia Pacific (China, India, Japan, South Korea, Vietnam, Singapore, Australia, Rest of Asia Pacific), Middle East & Africa (Middle East [UAE, Egypt, Saudi Arabia, Qatar, Rest of Middle East], Africa [Nigeria, South Africa, Rest of Africa], Latin America (Brazil, Argentina, Colombia Rest of Latin America)

Company Profiles

Ess Inc. (Us), Gildemeister Energy Solutions (Austria), Redflow Limited. (Australia), Primus Power (Us), Redt Energy Ple. (Uk), Sumitomo Electric Industries, Ltd. (Japan), Vizn Energy Systems. (Us), Ensync Energy Systems (Us), Schmid (Germany), Elestor (Europe), VRB Energy, Gen3

Key Drivers

•Renewable energy adoption is predicted to fuel

•Increasing use of renewable energy sources

Market Restrain

•Costly initial investment