Report Scope & Overview:
The Medical Device Coating Market size was valued at USD 13.20 billion in 2022. It is estimated to hit USD 24.25 billion by 2030 and grow at a CAGR of 7.9% over the forecast period of 2023-2030.
The demand for medical device coatings has increased due to the rising prevalence of chronic diseases and the rising aging population. Additionally, advancements in medical technology have led to the development of innovative medical devices that require specialized coatings to ensure optimal functionality. The primary purpose of medical device coatings is to provide protection against corrosion, wear, and friction, thereby extending the lifespan of the devices. These coatings also facilitate the reduction of bacterial adhesion, preventing infections and promoting better patient care. Furthermore, medical device coatings can enhance biocompatibility, ensuring compatibility with the human body and minimizing adverse reactions. To ensure compliance with stringent regulatory standards, medical device coatings undergo rigorous testing and evaluation processes. This ensures that the coatings meet the necessary safety and performance requirements before they are approved for use in medical devices. Additionally, ongoing research and development efforts are focused on improving the properties and functionalities of these coatings, further driving market growth.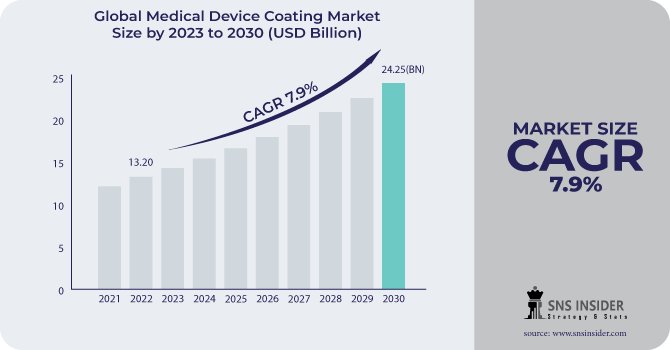 Get E-PDF Sample Report on Medical Device Coating Market - Request Sample Report
The antimicrobial coatings sub-segment dominated the coating type segment with a revenue share of about 33.5% in 2022. This is attributed to their competitive pricing and exceptional compatibility with a wide range of device materials, including composite materials, carbon fiber, metal, stainless steel, and plastic. Furthermore, this segment is poised for further growth due to the increasing research and development efforts and the increasing utilization of implantable devices. The prevalence of healthcare-associated infections (HAIs), such as pneumonia associated with ventilators and catheter-related urinary tract infections, has compelled medical device manufacturers to incorporate antimicrobial agents into their products.
The cardiovascular application segment dominated the medical device coatings in 2022 with a revenue share of more than 27.5% of the overall revenue. This is owing to the surging popularity of cardiac pacemakers and implants, which have witnessed a significant rise in demand. Furthermore, the growth of this segment is fueled by the increasing need for drug-eluting coatings utilized in coronary stents. Several factors contribute to the flourishing cardiovascular application segment. Firstly, the expanding geriatric population, coupled with the prevalence of unhealthy dietary habits and sedentary lifestyles, has led to a surge in the occurrence of cardiovascular diseases (CVDs). This alarming trend necessitates the development and utilization of advanced medical device coatings to combat these diseases effectively.
Market Dynamics
Drivers
Increasing demand for minimally invasive surgeries

Rising prevalence of chronic diseases
The growing preference for minimally invasive procedures has increased the demand for coated medical devices, as they offer improved biocompatibility and reduced risk of infection. Moreover, the rising incidence of chronic diseases, such as cardiovascular disorders and cancer, has propelled the demand for medical devices, thereby driving the growth of the coating market. The market is anticipated to experience significant growth owing to the increasing demand for medical devices, specifically implants, as well as robotic and minimally invasive surgical procedures. These advanced devices necessitate the utilization of high-performance and biocompatible specialty coatings to fulfill their clinical, engineering, and operational requirements, encompassing quality, cost, and delivery aspects.
Restrain
As compared to conventional coatings, the price of antimicrobial coatings is relatively higher. But, there is a potential risk associated with these types of coatings. These risks include fluctuations in raw material prices, disruptions in supplier production, and capacity constraints. Factors such as increasing energy costs, supply disturbances, or the unavailability of specific raw materials can lead to significant damage to manufacturing capabilities or imbalances in the supply chain. Ultimately, these challenges can have a material adverse effect on a manufacturer's business and financial conditions, thereby restricting market growth.
Opportunities
Rising demand for implantable medical devices, such as orthopedic implants and cardiovascular stents

Increasing number of geriatric population and the subsequent rise in age-related diseases
Challenges
Impact of Russia-Ukraine War:
The Russia-Ukraine war has severely disrupted supply chains, leading to a scarcity of raw materials required for medical device coatings. As a result, manufacturers are grappling with increased production costs and delays in meeting customer demands. This has created a major effect throughout the market, impacting the availability and affordability of medical devices. The conflict has also introduced regulatory uncertainties, as both Russia and Ukraine have implemented new policies and regulations to safeguard their respective interests. This has added complexity to the already stringent regulatory landscape, making it challenging for medical device coating companies to navigate and comply with the evolving requirements. Consequently, this has hindered market growth and innovation.
Impact of Recession:
The recession has caused a decline in the number of medical procedures performed, resulting in reduced sales of medical devices. This has directly impacted the demand for medical device coatings. With decreased sales, medical device coating companies have faced the challenge of maintaining profitability. The reduced demand has led to increased competition, forcing companies to lower their prices, thereby reducing profit margins. Detailed analysis is mentioned in the final report.
Market segmentation
By Coating Type
By Product
By Material
By Application
Neurology

General Surgery

Cardiovascular

Orthopedics

Gynecology

Dentistry

Others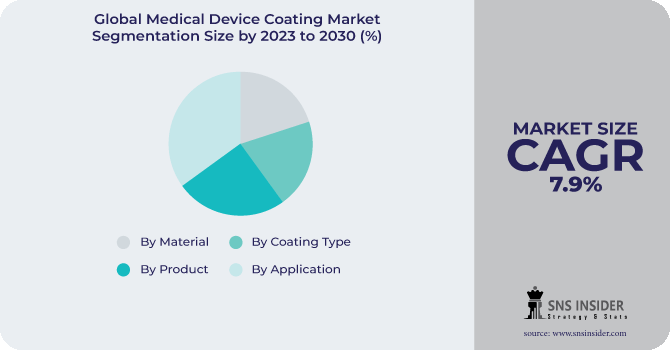 Get Customized Report as Per Your Business Requirement - Request For Customized Report
Regional Analysis
North America dominated the Medical Device Coating Market with the highest revenue share of about 43.25% in 2022. This growth is mainly attributed to its favorable healthcare resources and the rising incidence of cardiometabolic disorders, such as Deep Vein Thrombosis and Pulmonary Embolism. Additionally, the United States' growing healthcare infrastructure and high adoption rate of advanced surgical treatments are expected to drive product demand in the coming years. The region's dominance is further supported by the presence of various healthcare facilities, including diagnostic centers, and substantial investments in healthcare research and development. Several factors contribute to the market expansion in North America. The increasing use of medical devices, such as catheters, ventilators, and stents, in healthcare centers due to rising hospitalizations, advancements in medical technology, and the growing demand for home healthcare, plays a significant role. Furthermore, the growing export of medical devices and the rising prevalence of chronic diseases among the elderly population and infections have further fueled the use of these medical devices, contributing to the market's growth. North America stands out with the highest concentration of medical coating manufacturers compared to other regions. Some companies strategically collaborate with manufacturers, driving market growth. Strong partnerships between the US and Canadian medical device industries, facilitated by their similar quality standards, geographic proximity, and safety regulations, stimulate the growth of North America's medical coatings market.
Asia Pacific is expected to grow with a high CAGR of about 8.4% in the Medical Device Coating Market during the forecast period. This growth is attributed to the increasing demand for advanced healthcare facilities and the rising number of hospitals in the region. Furthermore, the growing elderly population and the increasing cases of obesity, which are associated with a higher risk of cardiac diseases, are expected to drive the demand for medical device coatings in the coming years. Additionally, the expanding home healthcare market and the ease of access to private health insurance will further contribute to the growth of the industry. Asia-Pacific faces the highest burden of elderly individuals with chronic conditions, leading to a rise in hospital admissions and the need for various medical devices such as diagnostic and surgical instruments, stents, and guidewires, among others. Non-communicable diseases, particularly cardiovascular diseases, diabetes, cancer, and chronic respiratory diseases, are responsible for a significant number of deaths in the region, particularly in the Western Pacific and Southeast Asia. Liver cancer, in particular, accounts for more than 75% of global cases in Asia, with Hong Kong and China alone contributing to 57% of new diagnoses. Moreover, major Asian countries also have a high prevalence of hepatitis B, which causes liver inflammation. The increasing prevalence of these diseases consequently leads to a rise in hospital admissions across the region, thereby driving the demand for medical devices.
REGIONAL COVERAGE:
North America
Europe
Eastern Europe

Poland

Romania

Hungary

Turkey

Rest of Eastern Europe

Western Europe

Germany

France

UK

Italy

Spain

Netherlands

Switzerland

Austria

Rest of Western Europe
Asia Pacific
China

India

Japan

South Korea

Vietnam

Singapore

Australia

Rest of Asia Pacific
Middle East & Africa
Middle East

UAE

Egypt

Saudi Arabia

Qatar

Rest of Middle East

Africa

Nigeria

South Africa

Rest of Africa
Latin America
Brazil

Argentina

Colombia

Rest of Latin America
Key Players
The major key players are DSM, Infinita Biotech Pvt. Ltd., Sono-Tek Corp, Covalon Technologies Ltd., SurModics Inc., Materion Corp., Hydromer Inc., Specialty Coating Systems, Precision Coating Company Inc., Axalta Coating Systems, and other key players mentioned in the final report.
Infinita Biotech Pvt. Ltd-Company Financial Analysis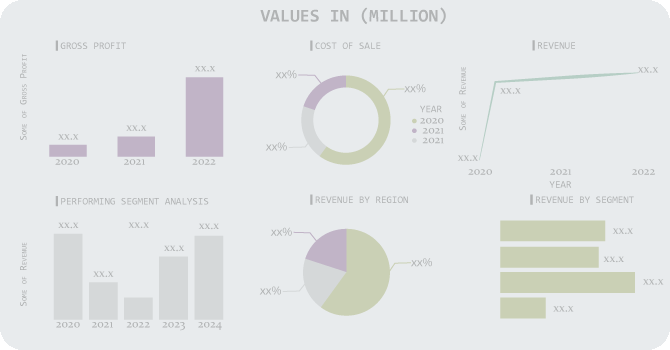 Recent Development:
In Oct 2023, Surmodics, Inc., a global leader in medical device coating technologies, announced the commercial launch of its most advanced hydrophilic medical device coating technology, Preside™ hydrophilic coatings.

In May 2023, Precision Coating announced the acquisition of Providence Texture, LLC in Smithfield, RI. This acquisition brings innovative surface technologies, a knowledgeable team, and the ability to integrate laser technology into Precision Coating's current portfolio of coatings and surface treatments, which includes ion implantation, anodic coatings, and fluoropolymer coatings.

In March 2022, DSM Biomedical and Svelte Medical Systems collaborated to develop DISCREET Bioresorbable Coating Technology for use with SLENDER IDS® and DIRECT RX® Bioresorbable Coated Drug-Eluting Stent (DES) Systems.

In July 2021, Sono-Tek Corporation, the leading developer and manufacturer of ultrasonic coating systems, announced the launch of a new program for the development of Roll-to-Roll coating equipment. This equipment is specifically designed for the high-volume manufacturing of proton-exchange membrane (PEM) fuel cells.
Medical Device Coating Market Report Scope
Report Attributes
Details
Market Size in 2022
US$ 13.20 Bn
Market Size by 2030
US$ 24.25 Bn
CAGR
CAGR of 7.9% From 2023 to 2030
Base Year
2022
Forecast Period
2023-2030
Historical Data
2019-2021
Report Scope & Coverage
Market Size, Segments Analysis, Competitive Landscape, Regional Analysis, DROC & SWOT Analysis, Forecast Outlook
Key Segments
• By Coating Type (Antimicrobial Coatings, Hydrophilic Coatings, Anti-thrombogenic Coatings, Drug-eluting Coatings, and Others)
• By Product (Implants, Catheters, Electrosurgical Instruments, Stents, and Others)
• By Material (Metallic and Non-metallic)
• By Application (Neurology, General Surgery, Cardiovascular, Orthopedics, Gynecology, Dentistry, and Others)
Regional Analysis/Coverage
North America (US, Canada, Mexico), Europe (Eastern Europe [Poland, Romania, Hungary, Turkey, Rest of Eastern Europe] Western Europe] Germany, France, UK, Italy, Spain, Netherlands, Switzerland, Austria, Rest of Western Europe]), Asia Pacific (China, India, Japan, South Korea, Vietnam, Singapore, Australia, Rest of Asia Pacific), Middle East & Africa (Middle East [UAE, Egypt, Saudi Arabia, Qatar, Rest of Middle East], Africa [Nigeria, South Africa, Rest of Africa], Latin America (Brazil, Argentina, Colombia Rest of Latin America)
Company Profiles
DSM, Infinita Biotech Pvt. Ltd., Sono-Tek Corp, Covalon Technologies Ltd., SurModics Inc., Materion Corp., Hydromer Inc., Specialty Coating Systems, Precision Coating Company Inc., Axalta Coating Systems
Key Drivers
• Increasing demand for minimally invasive surgeries
• Rising prevalence of chronic diseases
Market Restraints
• High cost associated with the development and manufacturing of advanced coatings