Report Scope & Overview:
Organic Electronics Market size was valued at USD 59.5 billion in 2022 and is expected to grow to USD 234.48 billion by 2030 and grow at a CAGR of 18.7% over the forecast period of 2023-2030.
The organic electronics industry in Europe has the second-largest market share as a result of a rise in consumer disposable income. The organic electronics market in Europe also saw the highest growth in the UK, while the largest market share was held by Germany. The organic electronics market in Asia-Pacific is predicted to grow at the fastest CAGR between 2023 and 2032. The continued global expansion of the consumer electronics industry and the rising standard of living of consumers are to blame for this. Additionally, China's organic electronics market had the largest market share and India's organic electronics sector had the fastest growing market in the Asia-Pacific region. Conductors, dielectric, luminous materials, and electrochromic materials are included in the segmentation of the organic electronics market based on materials. An important portion of the global market is occupied by the dielectric category. A dielectric substance is one that prevents the flow of an electric current. Electronic equipment frequently uses dielectrics as insulators. Fiberglass, plastic, and ceramic are examples of dielectric materials. Additionally, they exist in their unaltered states in places like air and water. Inorganic dielectrics include rare-earth elements, transition metal oxides, and sulphides. Compounds with a carbon structure are used to make organic dielectrics. The two options are artificial or natural. Oils, polymers, and resins are typical organic dielectrics.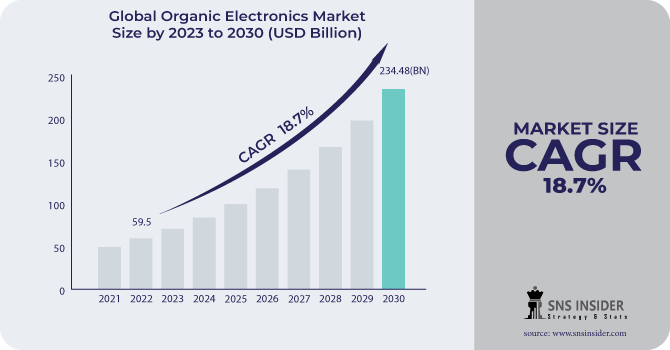 Get PDF Sample Report on Organic Electronics Market - Request Sample Report
KEY DRIVERS:
The rate of acceptance and development of environmentally friendly technologies has increased throughout time. The usage of biodegradable materials for technological advancements like OLEDs and the utilization of renewable energy sources like organic batteries are increasing demand for organic electronics. Also, organic electronics use less energy to operate, delivering energy-saving remedies.
RESTRAIN:
The relatively infancy of the technology and cost considerations are two reasons for the low market penetration of organic electrical devices. Although their performance and stability are growing, organic electronics are still in the early phases of development and are not yet at the same level as conventional inorganic electronics. Because of this, consumers and manufacturers could be reluctant to fully adopt organic electrical products. Additionally, organic electronics production procedures like printing and coating are not as streamlined or economical as their inorganic counterparts. As a result, organic electrical devices may have greater production costs, which would reduce their pricing competitiveness. Due to the small market, achieving economies of scale becomes problematic.
OPPORTUNITY:
The development of organic electronics has raised consumer electronics' demand for it. When opposed to inorganic material, organic electronics has the advantages of being flexible and lightweight, which manufacturers and developers can take advantage of. As a result, products with more modern, sophisticated designs, such as foldable smartphones and curved-display TVs, can be equipped with organic batteries and organic films for displays.
CHALLENGES:
Traditional electronic technologies, particularly silicon-based electronics, pose a serious threat to organic electronics. Due to their technological maturity and well-established production techniques, silicon-based technologies offer a clear advantage. They have undergone years of intensive study, optimization, and commercialization, yielding high-performance, dependable devices with proven production yields. Organic electronics, on the other hand, are still in the early phases of development, and improvements are being made to both their performance and stability. However, organic electronics have certain benefits that make them suited for particular applications, such as flexibility, light weight, and affordable manufacture. Current research and development efforts are concentrated on enhancing the functionality, stability, and scalability of organic materials and devices as well as creating new production processes in order to outperform the competition.
IMPACT OF RUSSIAN UKRAINE WAR
India's primary historically has been Russia. In the period of January to December 2021, India's exports to Russia totalled $3.3 billion, while its imports totalled $8.5 billion. Pharma, organic chemicals, equipment, electrical & electronics, auto components, and clothing are some of the main exports. Petroleum and gas, gems and jewellery, fertilizers, iron and steel, and paper are among the main imports. Notably, petrol goods make up half of the nation's imports from Russia. India's exports to Ukraine were worth $509 million and its imports were worth $2.6 billion from January to December 2021. Micro, small, and medium-sized businesses (MSMEs) in the nation have plenty of grounds to be concerned about the issue, as they are already dealing with the effects of the pandemic. Approximately 50% of the nation's small enterprises are outside deliveries. The crisis has many effects on MSMEs, according to Animesh Saxena, President of the Federation of Indian Micro and Small & Medium Enterprise (FISME). Energy costs are already soaring for MSMEs. These will increase even more. There are signs that oil corporations will raise prices after the nation's current elections are completed. As, manufacturing costs would increase in the exporting sector, where energy expenses are important.
IMPACT OF ONGOING RECESSION
Due to a 0.5% decline in GDP in the fourth quarter of last year, Germany, the fourth-largest economy in the world, is in recession and a decrease of 0.3% in the first three months of 2023. Commodities from the organic chemical, machinery, electronics, textile, footwear, iron and steel, and leather goods industries made up the majority of India's 4.4% of total exports to Germany in 2022.Despite being excessive Although it is too soon to say how the German recession will affect India's exports, the aforementioned sectors are likely to be the ones that suffer the most, he told PTI. He asserted that due to rising energy consumption, the recession that has been seen in Germany for two straight quarters is felt throughout the entire European Union. If the EU's biggest economy enters a recession, there will surely be pressures for overall decline. According to him, Germany is India's top export market, followed by the Netherlands, Belgium, Italy, and France, and makes up nearly 14% of total exports from India to the EU.
MARKET SEGMENTATION
By Material
Semiconductor

Conductive

Dielectric

Substrate
By Application
Display

Lighting

Solar Cells

System Components

Others
By End User
Consumer Electronics

Healthcare

Automotive

Energy

Aerospace & Defense

Others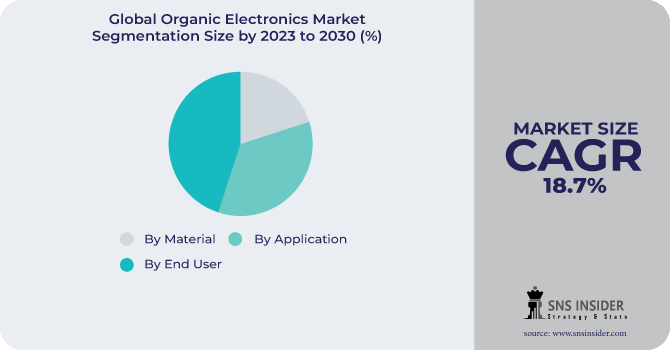 Get Customized Report as per your Business Requirement - Request For Customized Report
REGIONAL ANALYSIS
South Asia and the Pacific are anticipated to have the greatest market shares in 2022, surpassing North America, which held a 35.2% share. CAGR with the highest growth rate is 32.7%. North America is home to a number of organic businesses that are creating organic electronic components, which will promote the industry's expansion. Additionally, North America has a substantial pharmaceutical, healthcare, and manufacturing sector industry, allowing the market to expand. For the purpose of producing electricity for national needs, solar cell and battery production is increasing across South Asia and the Pacific. This region also has a big market for consumer electronics. because of South Asia and the Pacific are the two regions with the fastest growth rates. Due to an increase in consumer disposable money, Europe's organic electronics sector has the second-largest market share. Additionally, the UK's organic electronics market grew the fastest in the European region, while Germany's organic electronics market had the biggest market share. From 2023 to 2030, the organic electronics market in Asia-Pacific is anticipated to expand at the quickest CAGR. This is brought on by the consumer electronics sector's ongoing global expansion and customers' improving standard of living. Additionally, the Indian organic electronics industry had the Asia-Pacific region's fastest expanding market and China's organic electronics market had the greatest market share.
REGIONAL COVERAGE:
North America
Europe
Eastern Europe

Poland

Romania

Hungary

Turkey

Rest of Eastern Europe

Western Europe

Germany

France

UK

Italy

Spain

Netherlands

Switzerland

Austria

Rest of Western Europe
Asia Pacific
China

India

Japan

South Korea

Vietnam

Singapore

Australia

Rest of Asia Pacific
Middle East & Africa
Middle East

UAE

Egypt

Saudi Arabia

Qatar

Rest of Middle East

Africa

Nigeria

South Africa

Rest of Africa
Latin America
Brazil

Argentina

Colombia

Rest of Latin America
KEY PLAYERS
Some of key players of Organic Electronics Market are Merck KGaA (Germany), BASF SE (Germany), Covestro AG (Germany), DuPont (US), AUO Corporation (Taiwan), Sony Corporation (Japan), Samsung Display (South Korea), Lg Display Co., Ltd. (South Korea), Sumitomo Chemical Co., Ltd. (Japan), and Universal Display Corporation (US) and other players are listed in a final report.
Merck KGaA (Germany)-Company Financial Analysis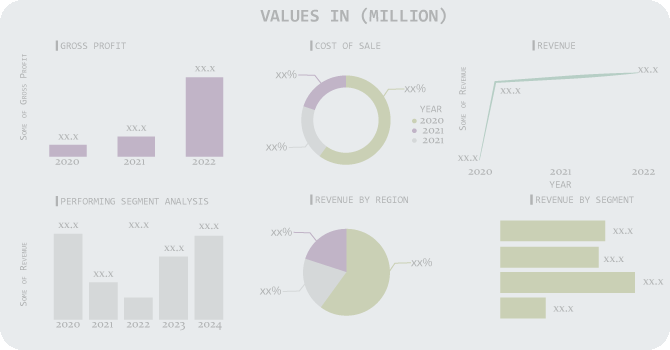 RECENT DEVELOPMENT
In June 2023, Kaynemaile, a recognized international supplier of architectural mesh solutions for industrial, residential, and public structures, will use Makrolon RE from Covestro to create its cutting-edge RE bio-circular architectural mesh. Kaynemaile has chosen Makrolon RE, a sustainable polycarbonate material, to improve the functionality and environmental credentials of their architectural mesh solutions.

Flexible OLEDs in superior display devices are now possible thanks to Merck's innovative silicon dielectrics processed ALD technology, which was unveiled in May 2023. The growing acceptance of free-form gadgets with fully flexible OLED screens reveals a significant development in data-driven electronics.

To add a new bio-based plastic to their line of products, LAPP, a top supplier of integrated cable and connection technology solutions, teamed up with BASF in April 2023. This material, also known as Organic ETHERLINE, was created by BASF and provides a greener option for a number of cable applications.

Using P-OLED and LTPS LCD technology, LG Display Co. Ltd. introduced cutting-edge automobile displays in January 2023. The displays' improved picture quality, high resolution, and wide viewing angle will be provided by them. Tandem technology, which uses two organic light-emitting layers instead of one to provide more brightness and durability than single-layered OLED, is the foundation of vehicle P-OLED.
Organic Electronics Market Report Scope:

| | |
| --- | --- |
| Report Attributes | Details |
| Market Size in 2022 | US$ 59.5 billion |
| Market Size by 2030 | US$ 234.48 billion |
| CAGR | CAGR of 18.7% From 2023 to 2030 |
| Base Year | 2022 |
| Forecast Period | 2023-2030 |
| Historical Data | 2019-2021 |
| Report Scope & Coverage | Market Size, Segments Analysis, Competitive Landscape, Regional Analysis, DROC & SWOT Analysis, Forecast Outlook |
| Key Segments | By Material (Semiconductor, Conductive, Dielectric, Substrate), By Application (Display, Lighting, Solar Cells, System Components, Others), By End User (Consumer Electronics, Healthcare, Automotive, Energy, Aerospace & Defense, Others) |
| Regional Analysis/Coverage | North America (US, Canada, Mexico), Europe (Eastern Europe [Poland, Romania, Hungary, Turkey, Rest of Eastern Europe] Western Europe] Germany, France, UK, Italy, Spain, Netherlands, Switzerland, Austria, Rest of Western Europe]), Asia Pacific (China, India, Japan, South Korea, Vietnam, Singapore, Australia, Rest of Asia Pacific), Middle East & Africa (Middle East [UAE, Egypt, Saudi Arabia, Qatar, Rest of Middle East], Africa [Nigeria, South Africa, Rest of Africa], Latin America (Brazil, Argentina, Colombia Rest of Latin America) |
| Company Profiles | Merck KGaA (Germany), BASF SE (Germany), Covestro AG (Germany), DuPont (US), AUO Corporation (Taiwan), Sony Corporation (Japan), Samsung Display (South Korea), LG Display Co., Ltd. (South Korea), Sumitomo Chemical Co., Ltd. (Japan), and Universal Display Corporation (US) |
| Key Drivers | •Rise in demand of the use of technology that promote sustainable development |
| Market Restrain | •Only a small market penetration |