REPORT SCOPE & OVERVIEW
The Recombinant Proteins Market size was estimated USD 2.4 billion in 2022 and is expected to reach USD 5.8 billion by 2030 at a CAGR of 11.9%during the forecast period of 2023-2030.
Recombinant proteins are created by the use of recombinant DNA (rDNA) technology, which requires the combination of at least two DNA sequences that are not normally found together in nature. These rDNA libraries, as well as the proteins that come from them, are subsequently evaluated for their potential application as disease pathway inhibitors, replacement therapies, or other anti-disease medicines. The genetic level of recombinant protein production begins with the separation and cloning of the desired protein's coding sequence into an expression plasmid vector.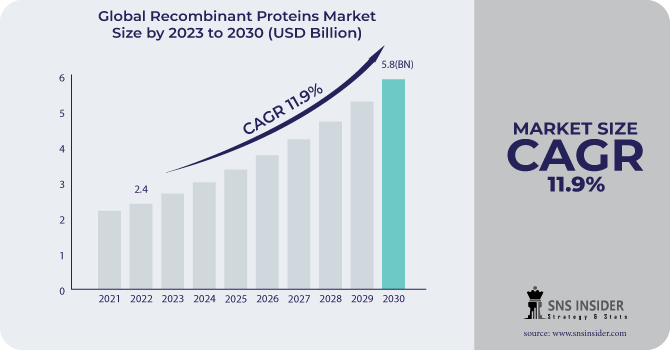 MARKET DYNAMICS
DRIVERS
The global market is expanding in tandem with the life science and biopharmaceutical sectors, which are major end users of recombinant protein products. The increased number of end users has prompted various corporations to introduce new products and invest in the worldwide market. Blockbuster mAbs are currently expiring in the pharmaceutical sector. To address this challenge, major global pharmaceutical companies are implementing a variety of tactics to boost research operations. These policies are likely to boost the number of drug development initiatives aimed at developing therapeutic antibodies, particularly mAbs, which will open up new potential for the global market.
RESTRAIN
Price erosion is characterized as a large number of businesses entering a niche market and offering similar items with no uniqueness, flooding the market with less inventive and competitively priced products. During price erosion, the price of such products in the specific market is observed to consistently fall, which consequently slows market growth. New technological advancements in the field of recombinant protein manufacturing process have changed the older trend, resulting in higher yield and lower cost of finished products, allowing such proteins to be produced on an industrial scale and allowing small players to compete on price without innovation, limiting market growth.
OPPORTUNITY
Personalized medicine requires the integration of numerous biotechnologies, such as cell and gene treatments, recombinant proteins, and vaccines, because they play an important role in therapy personalization. Personalized medicine has made its way into standard clinical practices and is changing how many diseases are discovered, classified, and treated. It has become a primary focus of research in the healthcare industry. Recombinant protein treatments, including as hormones, vaccines, monoclonal antibodies, blood factors, and therapeutic enzymes, have also grown in popularity in recent years. Recombinant protein treatments have received widespread attention for their ability to treat a wide range of ailments, and their demand has grown dramatically in recent years as the prevalence of chronic diseases has increased. Recombinant proteins are renowned as highly effective treatments that are free of off-target negative effects, and they develop faster than small molecules.
CHALLENGE
One of the species of choice for producing recombinant proteins is Escherichia coli. Its function as a cell factory is well known, and it has become the most common expression platform. High-level recombinant protein production in Escherichia coli frequently results in the agglomeration of the produced protein molecules into inclusion bodies. Retrieving active recombinant protein from inclusion bodies is a time-consuming and labor-intensive operation. The creation of inclusion bodies in bacterial hosts poses a significant obstacle for large-scale bioactive protein recovery. The extraction of bioactive protein from inclusion bodies is a time-consuming procedure with modest recombinant protein yields. Such difficulties in the production of recombinant proteins have a detrimental impact on the market.
IMPACT OF RUSSIAN UKRAINE WAR
Russia's invasion of Ukraine is expected to affect millions of people worldwide, not only in the Eastern European country, as medicine developers may face delays in clinical trials in Kyiv and elsewhere. One biotech company in particular raised the possibility of geopolitical conflicts as a source of concern. Because 10 of the 19 trial sites are in Ukraine, Karuna Therapeutics has warned that timeframes for its second phase 3 research in schizophrenia, dubbed EMERGENT-3, are questionable. Karuna stated in a further statement made late Thursday evening that the company's top concern is the safety of its clinical trial partners and patients.
KEY SEGMENTS
By Product
Product

Cytokines & Growth Factors

Interferons (IFNs)

Interleukins (ILs)

Others

Antibodies

Immune Checkpoint Proteins

Virus Antigens

Enzymes

Kinases

Metabolic enzymes

Others

Recombinant Regulatory Protein

Hormones

Others

Production Services
In 2022, product segment is expected to held the highest market share of 67.5% during the forecast period. This segment is expanding as a result of extensive product utilization in fields such as cancer, HIV/AIDS, COVID-19, immunology, and neurology, among others. In addition, growth factors and cytokines are important in cancer research.
By Host Cell
Mammalian Systems

Insect Cells

Yeast & Fungi

Bacterial Cells

Others
In 2022, mammalian systems segment is expected to held the highest market share of 43.3% during the forecast period. Mammalian protein expression is growing more popular as the proteomics and biologics markets grow. Protein expression systems are straightforward to include into high throughput systems for effective biologics and proteomics investigations since they are widely available. Furthermore, the emphasis on creating biopharmaceutical goods has expanded as a result of variables such as rising cancer incidence and prevalence, as well as increased research and development (R&D) efforts, which are driving industry expansion.
By Application
In 2022, the therapeutics segment is expected to dominate the market growth of 35.4% during the forecast period the prevalence of diseases such as metabolic disorders, cancer, genetic disorders, and immunological diseases rises, so will the demand for protein-based treatments. Furthermore, cancer is one of the major causes of death worldwide, and the World Health Organization (WHO) anticipates a large increase in cancer incidence in the future years.
By End User
Pharma & Biotechnology Companies

Academic & Research Institutes

Diagnostic Laboratories

Others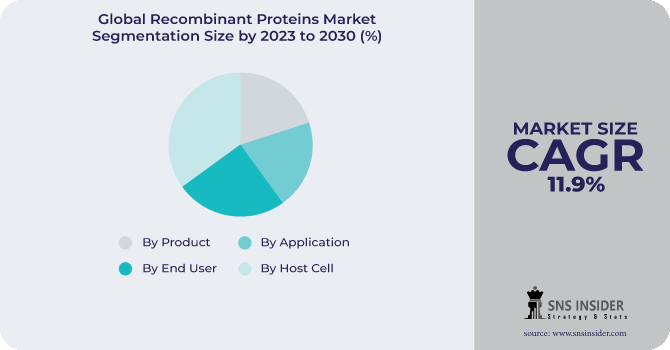 In 2022, pharma & biotechnology companies segment is expected to dominate the market growth of 40.1% during the forecast period owing to trend toward biologics and biosimilars has resulted in a cascade of multi-million-dollar investments in R&D by bio-manufacturers for expanding product pipelines, developing new technologies, and advancing bioprocessing techniques. Rising demand, increased competition among players, and a variety of applications by end users have all contributed to developments in recombinant protein products.
REGIONAL ANALYSES
North America held a significant market share growing with a CAGR of 35.7% in 2022 due to increased research spending, the availability of healthcare infrastructure, and the existence of a number of industry participants. Furthermore, because recombinant proteins are one of the tested treatments for such problems, the chronic diseases that are expanding throughout the region are creating a significant need for recombinant protein therapies.
Asia Pacific is witness to expand fastest CAGR rate during the forecast period owing to the growth in public and commercial financing for recombinant protein research and development, favorable government laws, and the increased prevalence of target diseases with an aging population. Furthermore, the advancement of sophisticated methodologies in proteomic and genomic research is pushing the region's expansion.
REGIONAL COVERAGE
North America
Europe
Eastern Europe

Poland

Romania

Hungary

Turkey

Rest of Eastern Europe

Western Europe

Germany

France

UK

Italy

Spain

Netherlands

Switzerland

Austria

Rest of Western Europe
Asia Pacific
China

India

Japan

South Korea

Vietnam

Singapore

Australia

Rest of Asia Pacific
Middle East & Africa
Middle East

UAE

Egypt

Saudi Arabia

Qatar

Rest of Middle East

Africa

Nigeria

South Africa

Rest of Africa
Latin America
Brazil

Argentina

Colombia

Rest of Latin America
Key Players
The major key players are Thermo Fisher Scientific, Inc., Miltenyi Biotech, Sino Biological Inc., Merck KGaA, Abcam plc, Biolegend, Bio-Rad Laboratories, Inc., GenScript Biotech Corporation, Enzo Life Sciences, Inc., Shenandoah Biotechnology Inc., BPS Bioscience, Inc., and Others.
Miltenyi Biotech-Company Financial Analysis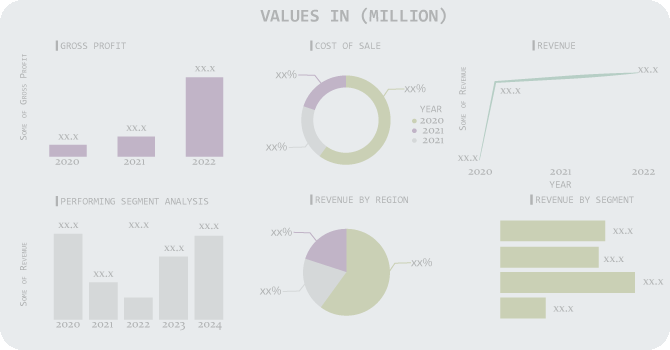 RECENT DEVELOPMENT
In December 2022, Shenandoah Biotechnology Inc. has expanded its CTGrade array of growth factors and cytokines for cell and gene treatments prepared in accordance with cGMP criteria. CTGrade cytokines include IL-3, IL-2, IL-7, IL-6, IL-10, IL-21, IL-15, and FLT-3 ligand, as well as the extra proteins required in development to maximize cell proliferation and function for innovative cell and gene treatments.
In January 2022, Thermo Fisher Scientific Inc. stated that it will complete the acquisition of PeproTech in December 2021 for a total of about US $1.85 billion. This acquisition will allow Thermo Fisher to provide significant benefits to their customers via a unified offering.
Recombinant Proteins Market Report Scope:

| | |
| --- | --- |
| Report Attributes | Details |
| Market Size in 2022 | US$ 2.4 billion |
| Market Size by 2030 | US$ 5.8 billion |
| CAGR | CAGR of 11.9% From 2023 to 2030 |
| Base Year | 2022 |
| Forecast Period | 2023-2030 |
| Historical Data | 2019-2021 |
| Report Scope & Coverage | Market Size, Segments Analysis, Competitive Landscape, Regional Analysis, DROC & SWOT Analysis, Forecast Outlook |
| Key Segments | By Product & Services (Product, Production Services), By Host Cell (Mammalian Systems, Insect Cells, Yeast & Fungi, Bacterial Cells, Others), By Application (Drug Discovery & Development, Therapeutics, Research, Others), By End User (Pharma & Biotechnology Companies, Academic & Research Institutes, Diagnostic Laboratories, Others) |
| Regional Analysis/Coverage | North America (US, Canada, Mexico), Europe (Eastern Europe [Poland, Romania, Hungary, Turkey, Rest of Eastern Europe] Western Europe] Germany, France, UK, Italy, Spain, Netherlands, Switzerland, Austria, Rest of Western Europe]), Asia Pacific (China, India, Japan, South Korea, Vietnam, Singapore, Australia, Rest of Asia Pacific), Middle East & Africa (Middle East [UAE, Egypt, Saudi Arabia, Qatar, Rest of Middle East], Africa [Nigeria, South Africa, Rest of Africa], Latin America (Brazil, Argentina, Colombia Rest of Latin America) |
| Company Profiles | Texas Instruments (US), Skyworks Solutions, Inc. (US), Analog Devices (US), Broadcom Inc. (US), and Infineon Technologies (Germany), ON Semiconductor (U.S.), Murata Manufacturing Company Ltd (Japan), STMicroelectronics N.V. (Switzerland), NXP Semiconductors N.V. (the Netherlands), Vicor Corporation (U.S.) |
| Market Opportunities | •Increased emphasis on customized medicine and protein therapies |
| Market Challenges | •Protein aggregation into inclusion bodies impedes the synthesis of soluble recombinant proteins with functional biological functions. |