Report Scope & Overview:
The Restaurant Delivery Robot Market size was valued at USD 11.2 billion in 2022. It is estimated to hit USD 63.82 billion by 2030 and grow at a CAGR of 24.3% over the forecast period of 2023-2030.
The restaurant delivery robot market has experienced remarkable expansion due to the increasing demand for contactless delivery services. After the COVID-19 pandemic, consumers have become more cautious about physical interactions, leading to a surge in the adoption of autonomous delivery solutions. These robots offer a safe and hygienic alternative, ensuring minimal human contact during the delivery process.
The market for restaurant delivery robots is projected to witness substantial growth in the coming years. Factors such as rising labor costs, the need for faster delivery, and the desire for enhanced customer experiences are driving the demand for these automated solutions. Additionally, advancements in artificial intelligence and robotics technologies have made these robots more efficient, reliable, and capable of navigating complex environments. While the restaurant delivery robot market holds immense potential, it also faces certain challenges. Regulatory hurdles, concerns regarding job displacement, and the need for infrastructure development are some of the obstacles that need to be addressed.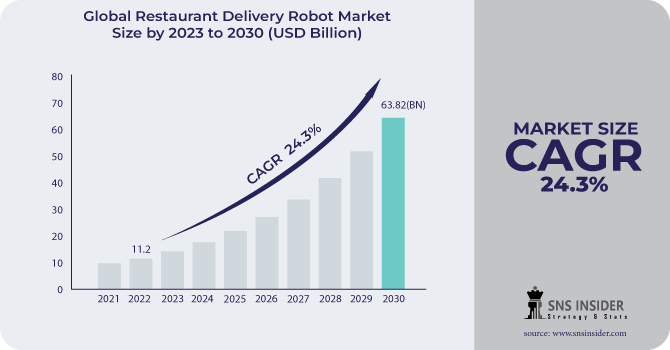 The restaurant delivery robot market is categorized into two main types of restaurant delivery robots: autonomous and semi-autonomous. Autonomous robots are equipped with advanced technologies such as artificial intelligence and machine learning, enabling them to navigate and deliver orders independently. On the other hand, semi-autonomous robots require some level of human intervention for navigation and order delivery.
North America currently dominates the market, driven by the presence of major players and the high adoption rate of advanced technologies. However, the Asia Pacific region is expected to witness significant growth in the coming years, owing to the increasing demand for efficient food delivery solutions in densely populated countries like China and India.
Market Dynamics
Drivers
The increasing demand for contactless delivery options serves as the primary driving factor behind the growth of the Restaurant Delivery Robot Market. In the wake of the COVID-19 pandemic, contactless delivery has become a crucial aspect of the restaurant industry. Delivery robots offer a safe and hygienic solution, minimizing human contact and reducing the risk of virus transmission. In recent years, there has been a significant shift in consumer behavior, with an increasing number of individuals opting for convenient and hassle-free delivery services. This change can be attributed to the fast-paced lifestyle and the desire for more efficient and time-saving solutions. As a result, the demand for contactless delivery options has witnessed a substantial surge.
Delivery robots can operate 24/7, ensuring timely and efficient deliveries while minimizing labor expenses. Moreover, these robots can navigate through congested urban areas, providing seamless delivery services even during peak hours. implementation of delivery robots offers numerous benefits to both restaurants and customers.
Restrain
High upfront costs associated with implementing delivery robot fleets

Lack of customer acceptance
One of the primary challenges faced by the Restaurant Delivery Robot Market is the reluctance of customers to fully embrace this technology. Despite its potential benefits, such as increased efficiency and convenience, many customers remain skeptical or hesitant to adopt this new method of food delivery. There are several reasons behind this lack of customer acceptance. Firstly, some individuals may have concerns regarding the safety and reliability of these robots. They may worry about potential accidents or mishaps that could occur during the delivery process, leading to damage to their orders or even harm to pedestrians. Secondly, customers may also have reservations about the quality of service provided by these robots. They may question whether the robots can accurately navigate through crowded areas, deliver orders promptly, and handle any unexpected situations that may arise during the delivery process.
Furthermore, the absence of human interaction in the delivery process may also contribute to the lack of customer acceptance. Many customers value the personal touch and human interaction that traditional food delivery services offer. They appreciate the ability to communicate their preferences, ask questions, and receive recommendations from delivery personnel. The absence of these elements in robot delivery services may make customers feel disconnected and less satisfied with their overall experience.
Opportunities
Adopting restaurant delivery robots can provide a competitive edge to restaurants, differentiating them from their competitors. This innovative approach to delivery can attract tech-savvy customers and position the restaurant as a forward-thinking establishment.
Challenges
Regulatory framework surrounding the use of autonomous robots on public roads

Technological Limitations
While delivery robots have shown promise, they still face certain technological limitations. Factors such as battery life, obstacle detection, and navigation in complex environments can pose challenges that need to be addressed for widespread adoption.
Impact of Russia-Ukraine War:
Grubhub (Online Food Delivery Platform of the USA) has made the decision to discontinue the utilization of food delivery robots manufactured in Russia on college campuses, due to Russia's invasion of Ukraine. Many Western companies have cut off long-standing business relationships or ceased operations in Russia. Therefore, Grubhub ended its partnership with Yandex. The Russia-Ukraine war impacted the restaurant industry in the affected areas which also decrease the demand for restaurant delivery robots.
The conflict between Russia and Ukraine has had a significant impact on the restaurant industry in the affected regions, leading to a decrease in demand for restaurant delivery robots. This decline in demand is attributed to the overall disruption caused by the war, which has undoubtedly affected the daily lives and routines of the local population. As a result, Grubhub has made the strategic decision to discontinue the use of these Russian-made robots, aligning itself with the actions taken by other companies in response to the ongoing crisis.
Impact of Recession:
The restaurant industry in the European region has been significantly impacted by both the pandemic and the war in Russia-Ukraine. As a result, it is facing daily challenges. In the UK, the inflation rate currently stands at 10%, and some analysts predict it may even reach 15% by the end of 2023. Among the hardest hit by the recession are hospitality staff, who are already among the lowest-paid employees. Naturally, they are demanding higher wages to cope with the economic downturn. However, there is a potential solution that could alleviate some of the staffing woes and costs associated with the industry - the use of service robots.
Robot chefs, waiters, bartenders, assembly line workers, and other service robots are already being utilized in various establishments. These robots eliminate the need for additional staffing, as they do not experience labor shortages, mood swings, attrition problems, or any other human-related issues. As a result, hiring or purchasing robots for bars and restaurants proves to be a cost-effective solution during the recession. One particular area where the use of robots is gaining traction is the restaurant delivery sector. With the rise of food delivery services, the demand for restaurant delivery robots is growing. These robots offer a reliable and efficient means of delivering food, ensuring that customers receive their orders promptly and accurately.
Market segmentation
By Type
Fully Autonomous

Semi-Autonomous
By Service Type
By Restaurant Type
By Load Capacity
Up to 10 Kg

10-50 Kg

More Than 50Kg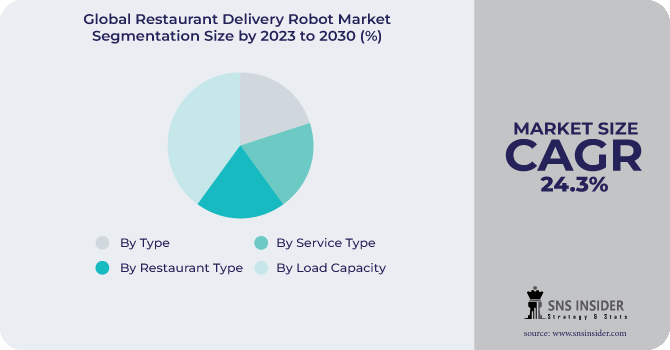 Regional Analysis
North America dominated the Restaurant Delivery Robots Market in 2022. North America's strong consumer demand for convenience and efficiency has played a crucial role in driving the adoption of restaurant delivery robots. With busy lifestyles and an increasing preference for online ordering, customers are seeking faster and more reliable delivery options. Delivery robots offer a solution to these demands, ensuring timely and accurate deliveries while minimizing human error. Moreover, North America's vast market size and diverse customer base have provided ample opportunities for companies to test and refine their robot delivery services. By catering to a wide range of preferences and requirements, businesses have been able to gain valuable insights and improve their offerings, further solidifying their position in the market.
Asia Pacific is expected to grow with the highest CAGR in Restaurant Delivery Robots Market during the forecast period from 2023-2030. The region boasts a massive population, with countries like China, India, and Japan experiencing rapid urbanization and an increasing number of tech-savvy consumers. As a result, the demand for convenient and efficient food delivery services has increased, creating a fertile ground for the adoption of restaurant delivery robots.
Moreover, the Asia Pacific region has witnessed a surge in online food delivery platforms, which have gained immense popularity among consumers. For instance, the online Food Delivery market of Asia Pacific generated revenue of about $485 billion in 2022 out of which Meal delivery generated $216 billion and grocery delivery generated $ 270 billion. Zomato, an Indian-based restaurant services company, is a leading food delivery platform in the Asia-Pacific region. In 2021 alone, its mobile app recorded an impressive 46 million downloads. While Grab, a prominent Southern Asian business, offers a wide range of delivery services, food products constitute only a fraction of their offerings. Nevertheless, Grab's monthly app downloads exceeded 27 million. Swiggy secured the third spot in the rankings with just over 25 million downloads. These platforms, coupled with the rising preference for contactless delivery methods, have further fueled the demand for delivery robots. By utilizing these robots, restaurants can enhance their operational efficiency, reduce delivery time, and ensure a seamless and hygienic delivery experience for their customers.
Furthermore, governments in the Asia Pacific region have been actively promoting the adoption of robotics and automation in various industries, including the restaurant sector. They recognize the potential benefits of these technologies in terms of improving productivity, reducing labor costs, and enhancing overall customer satisfaction. This favorable regulatory environment has encouraged restaurants to invest in delivery robots, thereby driving market growth.
REGIONAL COVERAGE:
North America
Europe
Eastern Europe

Poland

Romania

Hungary

Turkey

Rest of Eastern Europe

Western Europe

Germany

France

UK

Italy

Spain

Netherlands

Switzerland

Austria

Rest of Western Europe
Asia Pacific
China

India

Japan

South Korea

Vietnam

Singapore

Australia

Rest of Asia Pacific
Middle East & Africa
Middle East

UAE

Egypt

Saudi Arabia

Qatar

Rest of Middle East

Africa

Nigeria

South Africa

Rest of Africa
Latin America
Brazil

Argentina

Colombia

Rest of Latin America
Key Players
The major key players are Amazon Robotics, Robby Technologies, Cleveron, Eliport, Boston Dynamics, Miso Robotics, Starship Technologies, Cyan Robotics, Kitchen Robotics, Bear Robotics, Relay Robotics, XRobotics, Pudu Robotics, and other key players mentioned in the final report.
Amazon Robotics - Revenue Analysis: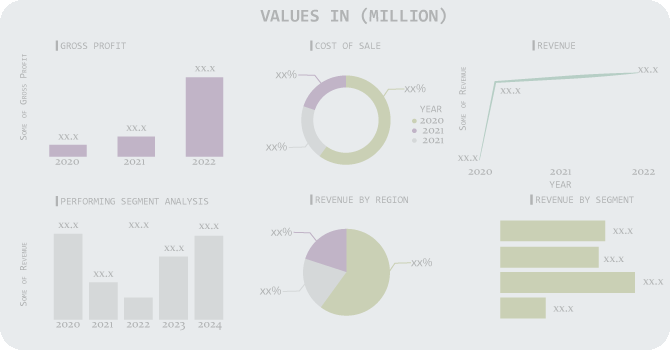 Recent Development:
In June 2023, Relay Robotics, formerly known as Savioke, unveiled its latest creation, the Relay2 robot, at the prestigious NYU International Hospitality Industry Investment Conference. This robot boasts a sleek design and an impressive cargo capacity of 10 gallons (41 liters), double that of its predecessors.

In Feb 2023, Bear Robotics launched Servi, a robot poised to revolutionize the food service sector.

In May 2022, PUDU A1 was introduced by Chinese startup Pudu Robotics. This remarkable compound delivery robot is specifically designed to cater to the needs of restaurants, offering a seamless and efficient delivery experience.

In August 2021, Starship Technologies expanded its delivery service to four additional college campuses, further solidifying its presence in the market with an already presence on 20 campuses.

In May 2021, xRobotics introduced a pizza-topping bot which has reduced labor costs and allowed the restaurant to ditch third-party delivery.
Restaurant Delivery Robot Market Report Scope:
Report Attributes
Details
Market Size in 2022
US$ 11.2 Bn
Market Size by 2030
US$ 63.82 Bn
CAGR
CAGR of 24.3% From 2023 to 2030
Base Year
2022
Forecast Period
2023-2030
Historical Data
2020-2021
Report Scope & Coverage
Market Size, Segments Analysis, Competitive Landscape, Regional Analysis, DROC & SWOT Analysis, Forecast Outlook
Key Segments
• By Type (Fully Autonomous and Semi-Autonomous)
• By Service Type (Full-Service and Limited)
• By Restaurant Type (Chained and Independent)
• By Load Capacity (Up to 10 Kg, 10-50 Kg, and More Than 50Kg)
Regional Analysis/Coverage
North America (US, Canada, Mexico), Europe (Eastern Europe [Poland, Romania, Hungary, Turkey, Rest of Eastern Europe] Western Europe] Germany, France, UK, Italy, Spain, Netherlands, Switzerland, Austria, Rest of Western Europe]). Asia Pacific (China, India, Japan, South Korea, Vietnam, Singapore, Australia, Rest of Asia Pacific), Middle East & Africa (Middle East [UAE, Egypt, Saudi Arabia, Qatar, Rest of Middle East], Africa [Nigeria, South Africa, Rest of Africa], Latin America (Brazil, Argentina, Colombia Rest of Latin America)
Company Profiles
Amazon Robotics, Robby Technologies, Cleveron, Eliport, Boston Dynamics, Miso Robotics, Starship Technologies, Cyan Robotics, Kitchen Robotics, Bear Robotics, Relay Robotics, XRobotics, Pudu Robotics
Key Drivers
• Increasing demand for contactless delivery options
• Rising labor costs and shortage of delivery personnel
Market Restraints
• High upfront costs associated with implementing delivery robot fleets
• Lack of customer acceptance