Report Scope & Overview:
Electronic Shelf Label Market was valued at USD 994.50 million in 2022 and is expected to expand at a compound annual growth rate (CAGR) of 20.4% from 2023 to 2030, and is projected to reach USD 4.39 billion by 2030. Digital shopping and the proliferation of flexible, inexpensive and time-consuming retail trends instead of paper labels, the great need to improve prices among retail stores, the increase in real-time product efficiency are some of the highlights of global market growth.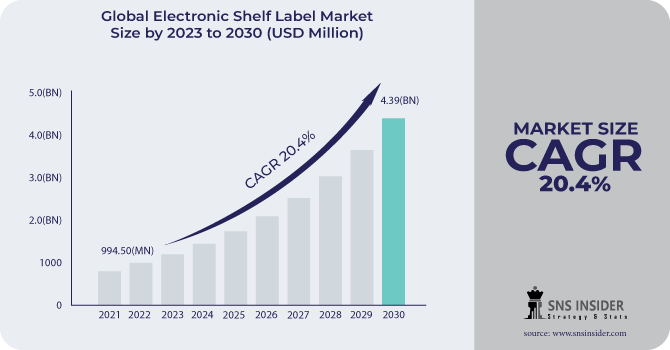 To get more information on Electronic Shelf Label Market - Request Sample Report
Market Dynamic:
Driver-The adoption of automation in the retail industry has grown exponentially due to growing competition, the introduction of new supply channels, increased investment in the e-commerce market, and rising wages. Technologies such as electronic shelf labels, self-checking terminals, self-monitoring robots, and automatic back-room pouring proved to be successful on a scale in the retail industry and provided significant benefits for retailers. The digital integration of the store is here to last, as companies are increasingly investing in consumer purchasing technology. Retailers around the world offer high flexibility to consumers throughout the shopping process, and the smooth transition between digital and physical shopping platform is becoming increasingly important. In addition, consumers around the world are more sensitive to prices and more knowledgeable about pricing, which has increased the need to make quick or daily changes for store owners.
Restraint- The deployment of ESL technology may seem costly to informal retailers, as the retailer needs to use additional electric shelves to fit ESL markers or comply with ESLs, which also increases installation costs. In addition, retailers / companies are constantly evaluating the benefits of any technology before using it, especially in terms of their investment and the return on investment (ROI). In the informal shopping market in developing countries, such as South Korea and India, the cost of technology is a major obstacle as the delivery of these labels also requires supportive infrastructure, which requires significant investment in small and medium-sized retailers. . India's retail industry is in its early stages; moreover, the population has no knowledge of the principles of modern marketing. In these markets, retailers are not willing to invest much in technology because the cost of modern sales operations is already high; for example, high employment, expensive labor, and price wars lead to higher costs. Although the use of electronic price tags is advantageous, the initial cost of electronic price tags is expensive and cannot be included in all retail stores. Therefore, higher installation costs are likely to disrupt the market during the forecast period.
Opportunity- The retail industry has shown promising growth worldwide due to its shift from manual to automated operations. According to a SNS Insider analysis, the global automation market is expected to be $ 18.99 billion by 2023, growing at a CAGR of 10.96% at the time of forecasting. Vendors from developed countries such as Germany, France, the US, and Singapore have successfully used automated automation solutions to address the growing number of middle-class consumers. Automatic solutions such as ESLs are widely used in developed countries; however, a few developing or less-developed countries such as Sweden, Norway, and South Korea have begun to incorporate ESLs into their retail sector, due to the high growth opportunities in the changing retail market. Various countries, including India, North Korea, and New Zealand, are unused ESL markets and thus hold significant opportunities for these providers.
Challenge- The low availability of labor in developing economies — such as India, South Korea, China, and South Africa — greatly limits the acceptance of changing solutions in the retail industry operating in these countries. Commercial real estate has little or no economic impact on these countries, as cheap jobs are plentiful and readily available. The adoption of flexible retail solutions, such as ESLs, in stores, authorizes the development of existing infrastructure, thereby increasing the total cost of installation. In addition, ESLs are planted in a retail outlet that communicates via NFC, which is the preferred method of communication within the store, among other communication technologies. NFC-based applications and substructure are expensive, therefore, retailers prefer to work straight in all of their stores rather than upgrade stores with ESLs.
IMPACT OF COVID-19:
The coronavirus Pandemic has disrupted ESL market growth in the first half of 2020 as a result of strict door-to-door measures imposed by government officials around the world. The temporary closure of productive crops has hampered global purchases, contributing to overall market growth. Market conditions in general deteriorated as a result of the closure of industrial facilities, restrictions on public movement reduced the decline in retail prices, and barriers to international trade. However, the industry regained power in the second half of 2020, following the relaxation of closed areas and the reopening of factories. The market will witness growth during forecasting with emerging e-commerce industry leaders using advanced technology in distribution centers.
The full US ESL e-paper market size for US images was in millions in2020 which led by a huge demand for ESLs from the growing e-commerce sector using advanced technology in distribution centers to facilitate the operation and delivery of items on time. to ensure customer satisfaction.
As e-commerce players deal with a large number of assets in their final bases, manual labeling techniques are time-consuming. Wrong price may result in shipping delays, customer complaints, and higher operating costs. ESL-filled clear sheets of paper ensure clear readability even in dim light conditions. ESLs converting traditional warehouses into a connected digital space will reflect a growing demand during the forecast period.
Segmentation Overview for Global Electronic Shelf Label-
The electronic shelf label market is divided into product type, component, display size, communication technology, store type, and region. Based on the type of product, the market is divided into LCD, E-Paper, and E-paper with full images. In part, it is divided into indicators, batteries, transceivers, microprocessors, and others. Based on the type of product, the market is divided into LCD, E-Paper, and E-paper with full images. By display size, the market is divided into 3 inches, 3 to 7 inches, 7 to 10 inches, and more than 10 inches. Based on communication technology, it is divided into radio frequency, infrared, near the communication platform, and more. In the form of a store, it is divided into hypermarkets, supermarkets, non-grocery stores, specialty stores, etc., among which hypermarkets have received the highest market share due to the growing acceptance of digital technology in the retail sector.

Market Segmentation
By Type
LCD ESL

Segmented e-paper ESL

Full graphic e-paper ESL

E-Ink
By Technology
By Application
By Display Size
Less than 3 inches

3 to 7 inches

7 to 10 inches

More than 10 inches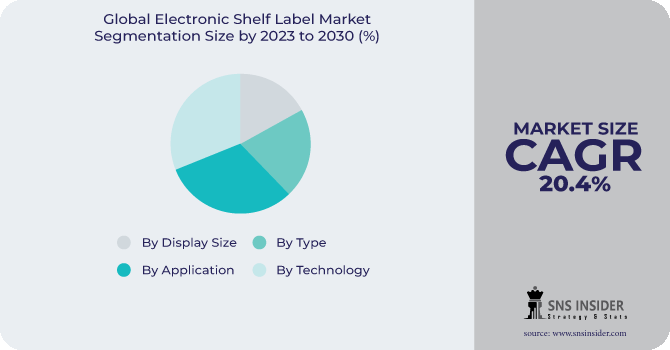 To Get Customized Report as per your Business Requirement - Request For Customized Report
REGIONAL ANALYSIS:
The regional market share of the electronic shelf label includes North America, Europe, Asia-Pacific, and LAMEA. The Asia-Pacific electric shelf label market is expected to grow at a very high CAGR during the forecast period, due to the high availability of large stores with high customer interest, and easy availability of processing equipment, high growth of full e-paper image display, and non-food outlets which are gaining popularity in this region.
REGIONAL COVERAGE:
North America

Europe

Germany

UK

France

Italy

Spain

The Netherlands

Rest of Europe

Asia-Pacific

Japan

south Korea

China

India

Australia

Rest of Asia-Pacific

The Middle East & Africa

Latin America

Brazil

Argentina

Rest of Latin America
KEY PLAYERS :
Key players featured in the report include Advantech Inc, Altierre Corporation, Displaydata Limited, E Ink Holdings Inc, Herbert Retail Limited, M2COMM, Opticon Sensors Europe B.V, Diebold Nixdorf Incorporated, Teraoka Seiko Co Ltd, SoluM, SES-imagotag, Samsung Electronics Co. Ltd. These key players use strategies, such as product portfolio expansion, integration and acquisition, contracts, space expansion, and collaborations to improve their position in the electrical shelf label industry.
Altierre Corporation-Company Financial Analysis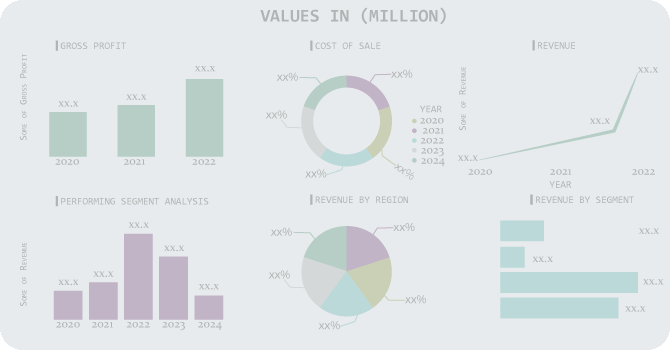 Electronic Shelf Label Market Report Scope:
Report Attributes
Details
Market Size in 2022
US$ 994.50 Million
Market Size by 2030
US$ 4.39 Billion
CAGR
CAGR of 20.4% From 2023 to 2030
Base Year
2022
Forecast Period
2023-2030
Historical Data
2020-2021
Report Scope & Coverage
Market Size, Segments Analysis, Competitive Landscape, Regional Analysis, DROC & SWOT Analysis, Forecast Outlook
Key Segments
• by Type (LCD ESL, Segmented e-paper ESL, Full graphic e-paper ESL, E-Ink )
• by Technology (Radio Frequency, Infrared, Near-field Communication, ZigBee, BLE, Wi-Fi, Others)
• by Application Type (Industrial, Commercial, Supermarket and Hypermarket, Convenience Store, Departmental Store, Specialty Store, Pharmacie)
• by Display Size (Less than 3 inches, 3 to 7 inches, 7 to 10 inches, More than 10 inches)
Regional Analysis/Coverage
North America (USA, Canada, Mexico), Europe
(Germany, UK, France, Italy, Spain, Netherlands,
Rest of Europe), Asia-Pacific (Japan, South Korea,
China, India, Australia, Rest of Asia-Pacific), The
Middle East & Africa (Israel, UAE, South Africa,
Rest of Middle East & Africa), Latin America (Brazil, Argentina, Rest of Latin America)
Company Profiles
Advantech Inc, Altierre Corporation, Displaydata Limited, E Ink Holdings Inc, Herbert Retail Limited, M2COMM, Opticon Sensors Europe B.V, Diebold Nixdorf Incorporated, Teraoka Seiko Co Ltd
Key Drivers
• adoption of automation in the retail industry has grown exponentially due to growing competition
OPPORTUNITIES
• The deployment of ESL technology may seem costly to informal retailers