REPORT SCOPE & OVERVIEW
The Aluminium Caps & Closures Market size was USD 6.8 billion in 2022 and is expected to Reach USD 9.28 billion by 2030 and grow at a CAGR of 3.9 % over the forecast period of 2023-2030.
There are many different kinds of closures on the market, including covers, lids, plugs, and caps. It shields products from moisture, moisture, and dirt. The shelf life of goods like food and beverages is also maintained by caps and closures.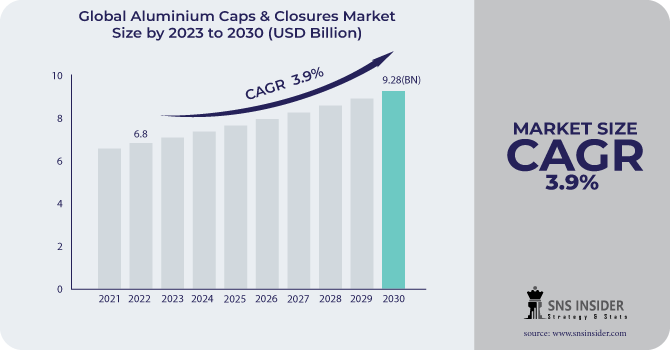 Get Sample Copy of Aluminium Caps & Closures Market - Request Sample Report
A significant factor propelling growth of the global aluminium caps and closures market is the rise in demand for convenient packaging. Key drivers of the global market's expansion include rising consumer awareness of the importance of food safety, strict government regulations governing food security, and the use of certain harmful packaging. Alcoholic beverages are sealed with aluminium closures, and as more people drink, there will likely be more demand for these products. Additionally, the global market for aluminium caps and closures is anticipated to grow quickly due to consumers' growing preference for small-sized products and packaging. The market for aluminium caps and closures may experience growth challenges due to the rising use of plastic, rubber, and other substitute materials.
Asia Pacific currently controls the majority of global markets and is anticipated to grow significantly over the coming years. The expansion of the target market in this region is being fueled by the expansion of manufacturing businesses and the retail industry. Further factors anticipated to influence market growth for aluminium caps and closures include rising disposable income and rising population. The European market has the second-highest revenue share and is predicted to experience rapid growth in the coming years.
MARKET DYNAMICS
KEY DRIVERS:
A major factor propelling the market for aluminium caps and closures is the rising consumption of beverages, including alcoholic beverages, carbonated drinks, non-alcoholic beverages, bottled water, juices, and other beverages. Aluminium closures have great sealing capabilities that keep products fresh, stop leaks, and maintain carbonation. Aluminium caps and closures are becoming more popular as consumers demand convenient and hygienic beverage packaging solutions.
RESTRAIN:
Aluminium and other raw materials, which are used to make caps and closures, are subject to price fluctuations.
Production costs may rise as a result of price fluctuations in aluminium caused by variables like supply-demand dynamics, trade policies, and market speculation. To lessen the impact on their margins, manufacturers need to carefully monitor and manage the cost of raw materials.
OPPORTUNITY:
In order to help brands distinguish their products and increase brand recognition, manufacturers can offer customization options like embossed logos, various colors, and decorative finishes. Aluminium closures can benefit from the ability to customize and brand products.
CHALLENGES:
Customers may have different preferences for particular closure features, such as simple opening mechanisms, tamper-evident design, or sustainability. In order to satisfy consumer demands, manufacturers must constantly innovate, customize their products, and provide value-added services.
IMPACT OF RUSSIAN UKRAINE WAR
NRPPs, or non-refillable pilfer-proof tops, also known as safety closures, account for about 35 % of the market. Guala is the market leader in this category, with a 65 to 70 % market share. Safety caps are made of aluminum and plastic parts and are intended to stop the duplication of expensive goods. For their exports to nations like China or Russia, they enjoy enormous popularity among European producers of spirits.
There are a variety of materials used in so-called luxury closures.. Guala is the market leader in roll-on aluminum closures, particularly in the wine industry, where natural cork makes up roughly 65 % of the market value for closures.
Guala has a sizable factory in Ukraine that makes ROPPs and NRPPs, and the war there has had a significant impact on the business. Together with a satellite production line in Belarus, its operations there produce about €70 million in yearly sales, with an estimated €25 million in EBITDA for the company. It is simple to transfer the ROPP business to Guala's factory in Poland and possibly other factories in Europe. However, it will be nearly impossible to move the NRPP production because many of the molds for the plastic components are customer-owned and challenging to transport abroad.
The Ukrainian factory's primary markets were also those of its neighboring countries, Russia and Ukraine. Since there is currently no market in Ukraine for Russian goods, it is difficult to predict how much Russian trade will take place there given Western sanctions.
Guala started adding surcharges to its products as a result of the rising price of aluminum, a commodity whose price is challenging to hedge. Guala really had no choice but to pass on the higher price because it is estimated that it purchases between 35,000 and 55,000 tons of metal annually.
Then there is the potential decline in demand for expensive alcoholic beverages. Europeans may not have as much money to spend on expensive scotch and vodka due to rising electricity and gas prices.
IMPACT OF ONGOING RECESSION
During the recession period, the demand for caps and closure market decreased as the consumer buying behaviour changed, consumer tends not to waste money in buying products that can affect their income. Hence food and beverage industry show a decline and a result of which caps and closure market also show a decline. As a result of the recession, there are low sales and low revenue generated.
In the recession, there is a delay in research and innovation, which will stop the development of new caps and closure products, hence overall growth of the market is affected.
KEY MARKET SEGMENTS
By Product Type
By Size
Size from 17mm to 53mm

Height from 6mm to 12mm
By End Use
Food & Beverages

Oil & Gas

Personal Care

Automotive

Others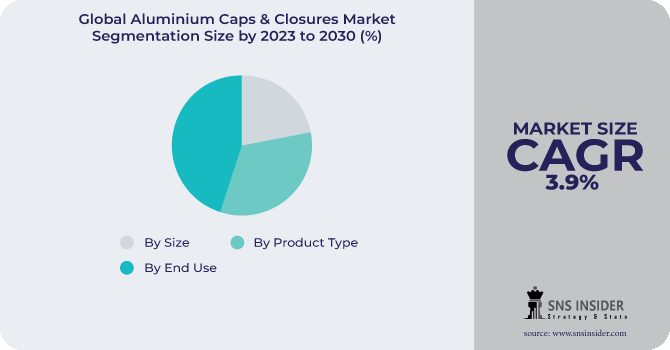 Get Customized Report as per Your Business Requirement - Enquiry Now
REGIONAL ANALYSIS
Asia Pacific region will be the largest growing market for caps and closures. The market in developing countries such as India will grow at the fastest CAGR during forecast period. The demand for food and beverage in populous countries like India and China, is driving the market. In countries like Japan and Korea, the demand for cosmetic products and hygienic products is increasing which is growing the market for caps and closures.
North American region is the second largest emerging market for caps and closures due to increased beverage consumption.
REGIONAL COVERAGE:
North America
Europe
Germany

UK

France

Italy

Spain

The Netherlands

Rest of Europe
Asia-Pacific
Japan

South Korea

China

India

Australia

Rest of Asia-Pacific
The Middle East & Africa
Latin America
Brazil

Argentina

Rest of Latin American
Key players List:
Some major key players in the Aluminium Caps & Closures market are Integrated Caps Pvt Ltd, Closure Systems International Inc, Crown Holdings Inc, Amcor PLC, Manaksia Ltd, Caps & Seal Indore Pvt Ltd, Hicap Closures Co Ltd, Silgan Holdings Inc, Federfin Tech Srl, Guala Closures SpA, and other players.
Closure Systems International Inc-Company Financial Analysis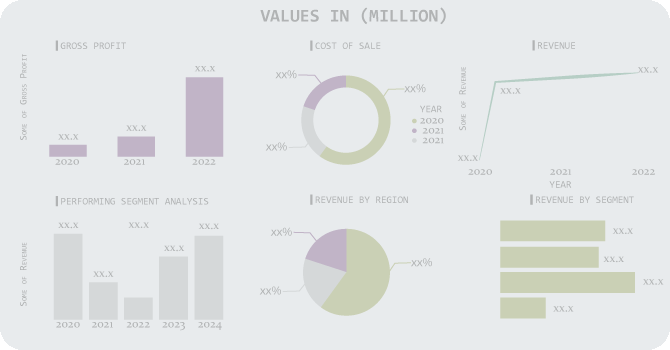 RECENT DEVELOPMENT
Guala Closures, a leading global producer of caps and closures has announced an agreement to acquire Labrenta which will increase its market share in the luxury segment.

Seidel, High-quality packaging systems and design elements made of aluminium are produced by the German company Seidel.
Aluminium Caps & Closures Market Report Scope:
Report Attributes
Details
Market Size in 2022
US$ 6.8 Bn
Market Size by 2030
US$ 9.28 Bn
CAGR
CAGR of 3.9% From 2023 to 2030
Base Year
2022
Forecast Period
2023-2030
Historical Data
2020-2021
Report Scope & Coverage
Market Size, Segments Analysis, Competitive Landscape, Regional Analysis, DROC & SWOT Analysis, Forecast Outlook
Key Segments
• By Product Type (Easy Open Can Ends, Roll-on Pilfer proof Caps, Non-Refillable, Others)
• By Size (Size from 17mm to 53mm, Height from 6mm to 12mm)
• By End Use (Food & Beverages, Oil & Gas, Personal Care, Automotive, Others)
Regional Analysis/Coverage
North America (USA, Canada, Mexico), Europe
(Germany, UK, France, Italy, Spain, Netherlands,
Rest of Europe), Asia-Pacific (Japan, South Korea,
China, India, Australia, Rest of Asia-Pacific), The
Middle East & Africa (Israel, UAE, South Africa,
Rest of Middle East & Africa), Latin America (Brazil, Argentina, Rest of Latin America)
Company Profiles
Integrated Caps Pvt Ltd, Closure Systems International Inc, Crown Holdings Inc, Amcor PLC, Manaksia Ltd, Caps & Seal Indore Pvt Ltd, Hicap Closures Co Ltd, Silgan Holdings Inc, Federfin Tech Srl, Guala Closures SpA
Key Drivers
• The growing consumption of beverages is driving the growth of caps and closures market
Market Opportunities
• Aluminium caps and closures offer opportunities for customization and branding