Report Scope & Overview:
Aviation Fuel Market size was valued at USD 250.1 billion in 2022 and is expected to grow to USD 697.56 billion by 2030 and grow at a CAGR of 13.68% over the forecast period of 2023-2030.
Aviation fuel is a highly specialized type of fuel that is specifically designed to power aircraft. It is a highly refined and purified form of petroleum that is specifically designed to meet the unique needs of aviation. The fuel is carefully formulated to provide the optimal balance of energy density, volatility, and stability, which are all critical factors in ensuring safe and efficient flight. Aviation fuel is typically classified into two main categories: Jet A and Jet A-1. Jet A is primarily used in the United States, while Jet A-1 is used in most other parts of the world. Both types of fuel are similar in composition, but Jet A-1 has a slightly lower freezing point, which makes it more suitable for use in colder climates. The production and distribution of aviation fuel are tightly regulated by government agencies, such as the Federal Aviation Administration (FAA) in the United States and the International Civil Aviation Organization (ICAO) globally. These agencies set strict standards for the quality and safety of aviation fuel, and they closely monitor the entire supply chain to ensure that these standards are met. In addition to its critical role in powering aircraft, aviation fuel also has a significant impact on the environment. The combustion of aviation fuel produces carbon dioxide and other greenhouse gases, which contribute to climate change. As a result, there is growing interest in developing alternative fuels that can reduce the environmental impact of aviation.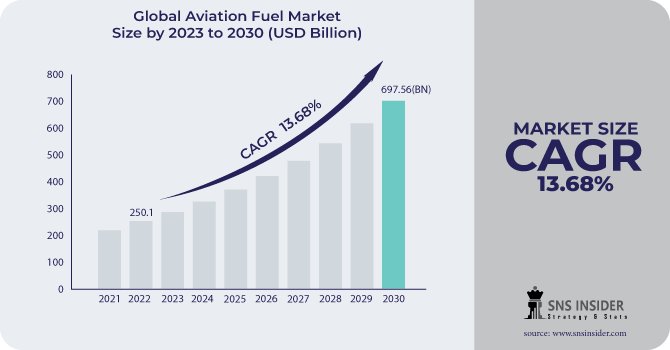 The aviation fuel market is a crucial component of the global aviation industry. The market is highly competitive and constantly evolving due to various factors such as fluctuating oil prices, technological advancements, and environmental regulations. The demand for aviation fuel is directly linked to the growth of the aviation industry. As air travel continues to increase, so does the demand for fuel. However, the industry is also facing pressure to reduce its carbon footprint and adopt more sustainable practices. This has led to the development of alternative fuels such as biofuels and electric-powered aircraft.
Market Dynamics
Drivers
Increasing disposable income in an emerging nation

Increasing demand for air travel

Expansion of the aviation industry
The expansion of the aviation industry is a significant driving force behind the growth of the aviation fuel market. This can be attributed to the increasing demand for air travel, which has led to a rise in the number of commercial airlines and private aircraft. For instance, the global airline industry is projected to receive 36,200 new commercial aircraft in the next decade, resulting in a 34% increase in the worldwide expansion of the commercial aircraft sector. As a result, the demand for aviation fuel has also increased, creating a lucrative market for fuel suppliers. Furthermore, the aviation industry has been experiencing technological advancements that have led to the development of more fuel-efficient aircraft. This has resulted in a reduction in fuel consumption, which has positively impacted the aviation fuel market. Additionally, the increasing focus on environmental sustainability has led to the development of alternative fuels, such as biofuels, which are gaining popularity in the aviation industry.
Restrain
The aviation fuel market is currently facing a significant challenge due to the volatility of oil prices. In April 2023, the global monthly crude oil price index reached an all-time high of 196.26. This surge in prices was primarily due to an energy supply shortage that began in the latter half of 2021, compounded by the fallout from the Russia-Ukraine conflict. As a result, crude oil prices skyrocketed to levels not seen in 15 years. However, the economic outlook took a turn for the worse in the second half of 2022, leading to a decline in global prices. Despite this, the impact of the energy supply shortage and geopolitical tensions continued to be felt in the oil market, causing prices to remain volatile. This instability in the cost of oil has a direct impact on the aviation industry, as fuel costs account for a significant portion of their operating expenses. The fluctuation in oil prices can make it difficult for airlines to accurately forecast their fuel costs, which can lead to financial instability and uncertainty. This, in turn, can impact the overall profitability of the aviation industry.
Opportunities
Development of sustainable aviation fuels

Increasing adoption of alternative fuel source
Challenges
Lack of infrastructure for the production and distribution of sustainable aviation fuels

High cost associated with the aviation fuel
Impact of Russia-Ukraine War:
The instability in the region has caused disruptions in the supply chain, resulting in increased prices and decreased availability of aviation fuel. The conflict has also led to the imposition of economic sanctions by the international community, which has further exacerbated the situation. These sanctions have limited the ability of Russian oil companies to export their products, leading to a reduction in the global supply of aviation fuel which increased the price of the fuel. One year following Russia's invasion of Ukraine, the cost of jet fuel in Europe increased by approximately 1/3 compared to 2019, when the airline industry was operating at normal capacity. This increase in fuel costs can account for 25-45% of the unit cost, which is ultimately reflected in higher fares for consumers. Additionally, this inflation has contributed to the overall increase in prices across the industry.
Furthermore, the conflict has caused a decline in air travel in the region, which has resulted in a decrease in demand for aviation fuel. This has led to a surplus of fuel in some areas, while other regions are experiencing shortages. AirBaltic is one of the European carriers that has been significantly affected by the ongoing crisis, with over 11% of its destinations located in the affected regions of Belarus, Ukraine, and Moldova. Other carriers such as Austrian Airlines, Wizz Air, and Lufthansa have also been impacted, with approximately 6%-8% of their destinations located in the same crisis area.
The impact of the Russia-Ukraine war on the aviation fuel market is complex and far-reaching. It has affected not only the supply and demand of fuel but also the geopolitical landscape of the region. As the conflict continues, it is likely that the aviation fuel market will continue to be impacted, and stakeholders in the industry will need to adapt to these changes.
Impact of Recession:
The downturn in the global economy has led to a decrease in air travel, resulting in a decline in demand for aviation fuel. In February 2023, U.S. scheduled service airlines utilized 1.308 billion gallons of fuel, which is a 7.54% decrease from January 2023's usage of 1.426 billion gallons. The cost per gallon of fuel in February 2023 was $3.24, which is a 1.7% decrease from January 2023's cost of $3.29. Additionally, the total fuel expenditure for February 2023 was $4.23 billion, which is a 9.1% decrease from January 2023's expenditure of $4.65 billion. The recession has caused airlines to cut back on their flights, leading to a decrease in the amount of fuel they require. This has resulted in a surplus of aviation fuel, which has led to a decrease in prices. The decrease in prices has been beneficial for airlines, as it has allowed them to reduce their operating costs. However, it has had a negative impact on fuel suppliers and producers, who have seen a decrease in their profits. Furthermore, the recession has led to a decrease in investment in the aviation industry. This has resulted in a decrease in research and development of alternative fuels, which could have a significant impact on the aviation fuel market in the future. The lack of investment in alternative fuels could lead to a dependence on traditional fossil fuels, which could have a negative impact on the environment.
Market segmentation
By Fuel Type
Aviation Gas

Jet Fuel

Bio Jet Fuel
By Aircraft Type
Unmanned Aerial Vehicle

Fixed Wing

Rotary Wing
By End-user
Private

Commercial

Military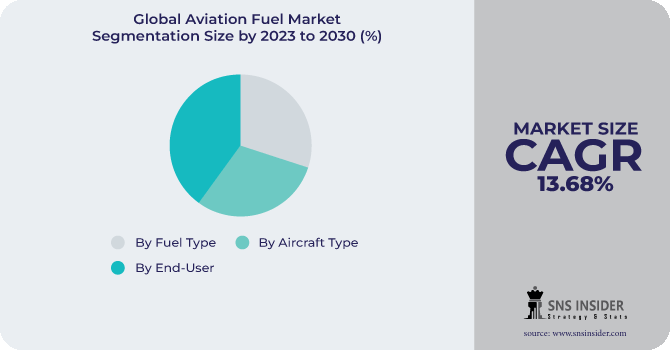 Regional Analysis
North America is the dominating region in the aviation fuel market. One of the key factors driving North America's success in the aviation fuel market is its extensive network of refineries and pipelines. This infrastructure allows for efficient production and transportation of aviation fuel, ensuring a steady supply for airlines and other aviation companies. Moreover, North America has been at the forefront of technological advancements in the aviation fuel industry. The region has invested heavily in research and development, resulting in the creation of more efficient and environmentally friendly fuels. This has not only helped to reduce costs for airlines but also to minimize the industry's impact on the environment. Furthermore, North America's highly skilled workforce has played a crucial role in its dominance of the aviation fuel market. The region boasts a large pool of talented engineers, scientists, and technicians who are dedicated to advancing the industry and ensuring its continued success.
During the forecast period, the Asia Pacific region is poised to experience the highest CAGR in the aviation fuel market. This growth is attributed to the region's rapidly expanding aviation industry, increasing demand for air travel, and rising disposable incomes. Asia-Pacific Airlines experienced a remarkable surge in traffic during February 2023, with a 378.7% increase compared to the same period in 2022.
Furthermore, the Asia Pacific region is home to some of the world's fastest-growing economies, such as China and India, which are driving the demand for aviation fuel. These countries are investing heavily in their aviation infrastructure, including airports and airlines, to meet the growing demand for air travel. The Indian Aviation Industry reports that domestic traffic accounts for approximately 69% of total airline traffic in South Asia. Furthermore, India's airport capacity is projected to accommodate 1 billion trips annually by 2023. Despite the challenges posed by the COVID-19 pandemic, the Indian aviation industry has made a full recovery, as evidenced by the air traffic movement, which reached 236.71 million in FY23, compared to 131.61 million in 2022. In addition, the region's favorable government policies and regulations are also contributing to the growth of the aviation fuel market. Governments in the Asia Pacific region are implementing policies to promote the use of cleaner and more efficient fuels, which is driving the demand for aviation biofuels.
REGIONAL COVERAGE:
North America

Europe

Germany

UK

France

Italy

Spain

The Netherlands

Rest of Europe

Asia-Pacific

Japan

South Korea

China

India

Australia

Rest of Asia-Pacific

The Middle East & Africa

Latin America

Brazil

Argentina

Rest of Latin America
Key Players
The major key players are Exxon Mobil Corporation, Royal Dutch Shell plc, Chevron Corporation, Indian Oil Corporation Ltd., British Petroleum, Oman Oil Company SAOC., TOTAL S.A., Total Energies, Valero Energy Corporation, Petróleo Brasileiro S.A., and other key players will be included in the final report.
Exxon Mobile Corporation-Company Financial Analysis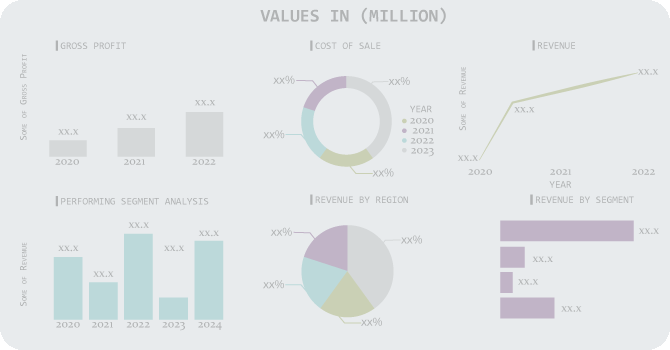 Key Developments:
In June of 2022, ExxonMobil made a groundbreaking announcement regarding its new process technology. The company has developed a way to produce sustainable aviation fuel (SAF) from renewable methanol.

In September 2021, Royal Dutch Shell plc (Shell) announced a plan to produce around 2 million tonnes of sustainable aviation fuel per year by 2025. Additionally, the company aims to have at least 10% of its global aviation fuel sales consist of SAF by 2030. This is a significant commitment to reducing the carbon footprint of the aviation industry.

Jan 2023, the Indian Oil Corporation (IOC) began exporting aviation fuel necessary for small planes and unmanned aerial vehicles (UAVs). This move marks India's entry into a global market worth an estimated $2.7 billion.
Aviation Fuel Market Report Scope:
Report Attributes
Details
Market Size in 2022
US$ 250.1 Bn
Market Size by 2030
US$ 697.56 Bn
CAGR
CAGR of 13.68% From 2023 to 2030
Base Year
2022
Forecast Period
2023-2030
Historical Data
2020-2021
Report Scope & Coverage
Market Size, Segments Analysis, Competitive Landscape, Regional Analysis, DROC & SWOT Analysis, Forecast Outlook
Key Segments
• By Fuel Type (Aviation Gas, Jet Fuel, and Bio Jet Fuel)
• By Aircraft Type (Unmanned Aerial Vehicle, Fixed Wing, and Rotary Wing)
• By End-user (Private, Commercial, and Military)
Regional Analysis/Coverage
North America (USA, Canada, Mexico), Europe
(Germany, UK, France, Italy, Spain, Netherlands,
Rest of Europe), Asia-Pacific (Japan, South Korea,
China, India, Australia, Rest of Asia-Pacific), The
Middle East & Africa (Israel, UAE, South Africa,
Rest of Middle East & Africa), Latin America (Brazil, Argentina, Rest of Latin America)
Company Profiles
Exxon Mobil Corporation, Royal Dutch Shell plc, Chevron Corporation, Indian Oil Corporation Ltd., British Petroleum, Oman Oil Company SAOC., TOTAL S.A., Total Energies, Valero Energy Corporation, Petróleo Brasileiro S.A.
Key Drivers
• Increasing disposable income in an emerging nation
• Increasing demand for air travel
Market Opportunities
• Development of sustainable aviation fuels
• Increasing adoption of alternative fuel source