Report Scope & Overview:
The Clinical Documentation Improvement Market Size was assessed to be worth USD 4.22 billion in 2022 and is expected to increment to USD 7.88 billion by 2030, extending at a CAGR of 8.1% from 2023 to 2030.
The practice of assessing the accuracy and completeness of medical record documentation is known as clinical documentation improvement (CDI). A CDI evaluation includes the disease process, diagnostic results, and any possible gaps in the record. The enhancement of clinical documentation is fascinating because it provides a thorough account of test results, admissions criteria, and patient evaluation. It carries out an accurate portrayal of a patient's clinical record status, which converts into coded data, and facilitates clinical documentation and coding for a healthy patient.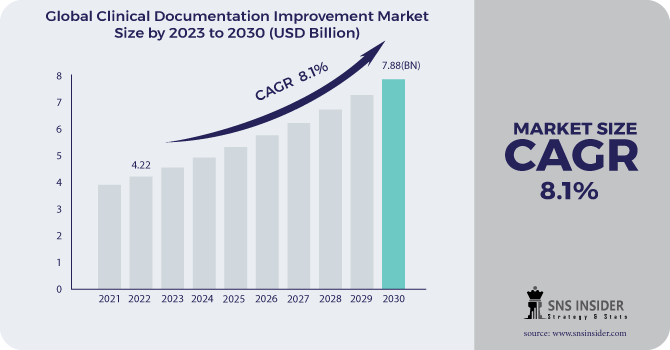 To get more information on Clinical Documentation Improvement Market - Request Sample Report
Clinical documentation improvement guarantees the highest level of accuracy for all documents and offers many advantages, such as guaranteed timely reimbursements, assistance in determining the proper consistent regulatory compliance risk adjustment scores, and a smooth transition to the pay-for-quality or value model for providers. Worldwide health organisations are aware that organizing complex data is crucial to delivering a satisfying patient experience. For patients to experience good health, clinical documentation must be appropriately documented.
If a patient's information is not accurately recorded, detailed, and described well, errors may occur that have serious consequences for both patients and doctors. Contrarily, clinical documentation improvement (CDI) services can assist in minimizing documentation errors. It is crucial to offer proper billing procedures and have satisfying medical interactions. Major issues for healthcare providers include inconsistent billing practices and poor patient payment collections. Clinical documentation improvement (CDI) evaluates the medical coding, billing, and payment collection procedures used by a healthcare organisation and offer suggestions for how to enhance the patient experience overall.
MARKET DYNAMICS
DRIVERS
More money being spent on healthcare

Medical Coding and Billing Errors That Caused Revenue Losses

Decreased reimbursements

Expanding Need to Manage Expanding Unstructured Healthcare Data
RESTRAINTS
OPPORTUNITIES
CHALLENGES
Concerns about Data Security

Lack of Willingness to Change from Traditional Approaches

Lack of Highly Qualified IT Professionals
IMPACT OF COVID-19
The COVID-19 outbreak created a challenging obstacle for the global healthcare systems. Being overloaded, the hospitals and health systems made an effort to ramp up for tackling COVID-19's issues. The COVID-19 has an impact on nearly 219 nations and territories worldwide. To reduce the spread of the virus, healthcare organisations worked extremely hard to increase testing and give access to appropriate treatment choices. To ensure the security of hospital staff and other patients, some of the health systems' activities include the construction of test tents, expanding the number of available hospital beds, and creating COVID-19 isolation and treatment facilities. Hospitals and healthcare systems are under extreme financial strain as a result of the abrupt rise in inpatient volume.
Budgets for the adoption or improvement of digital health solutions have been cut due to these financial difficulties, which has had a detrimental effect on the market's expansion.
Additionally anticipated to have a favourable effect on business expansion is the COVID-19 pandemic. For instance, the previously postponed elective procedures are now being performed via outpatient surgery clinics following their reopening. Because of the COVID-19 pandemic's safety concerns, doctors and patients preferred outpatient surgery centres. As a result, outpatient surgery facilities' cash flows are continually increasing and calling for mid-revenue cycle management solutions. The usage of outsourced mid-revenue cycle solutions is therefore anticipated to rise quickly as a result of changes in coding methods, which will also positively affect market growth.
By Product & Service
Solutions and consulting services make up the segments of the global mid-revenue cycle management/clinical documentation enhancement market. The benefits that mid-revenue cycle solutions provide when they are connected with EHRs/EMRs, Speech and Voice Recognition software, CDI, encoder systems, transcription systems, and other hospital information management systems are the primary cause of the solutions segment's sizable market share. Furthermore, these solutions also get rid of the extra administrative effort that comes with having to insert particular codes into every record. Additionally, they enhance the entire mid-revenue cycle process by lowering the likelihood of charge capture, data documentation, and coding errors.
By End User
A large part of the market has been taken over by the healthcare sector. Due to the great need for health care providers for these solutions to increase data accuracy in clinical records, increase hospital revenue by reducing coding errors, and shorten claims repayment cycle, the market for centralized healthcare revenue management solutions has expanded. Other key drivers driving the increase in demand for these solutions are loss of revenue resulting from medical billing errors and writing codes, declining reimbursement rates, and the need to reduce rising health care costs.
KEY MARKET SEGMENTS:
By Product & Service
Solutions

Consulting Service
By End User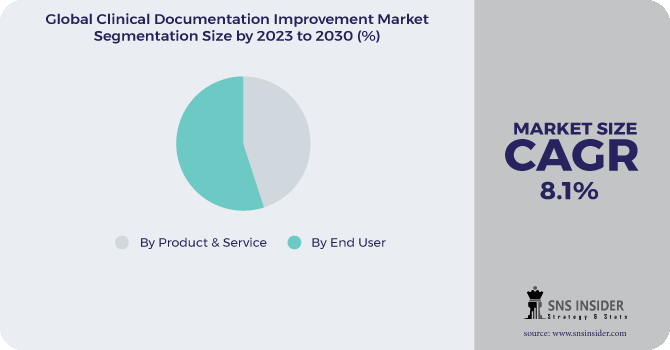 Need any customization research on Clinical Documentation Improvement Market - Enquiry Now
REGIONAL ANALYSIS
A significant portion of the market came from North America. North America's market is well-established, with the US leading the market there. The US healthcare delivery system is largely influenced by the healthcare insurance sector, which administers programmes like Medicare and Medicaid. The adoption of ICD-10 coding standards has more recently raised the demand for sophisticated computer-assisted coding systems in the nation. Better insights into health issues and care management, more accurate predictive analytics, and ultimately better health outcomes are all made possible by the increased data that ICD-10 provides. The downward trend in US reimbursement rates is another factor promoting market expansion.
REGIONAL COVERAGE
North America

Europe

Germany

UK

France

Italy

Spain

The Netherlands

Rest of Europe

Asia-Pacific

Japan

south Korea

China

India

Australia

Rest of Asia-Pacific

The Middle East & Africa

Latin America

Brazil

Argentina

Rest of Latin America
KEY PLAYERS:
Some of the major key players are as follows: 3M Company, Chartwise, Dolbey Systems, Cerner, Epic Systems, Craneware, eZDI Inc., Flash Code, Iodine Software, M*Modal, Nuance, Optum, nThrive, Streamline Health, Vitalware, TruCode., and other players.
Chartwise-Company Financial Analysis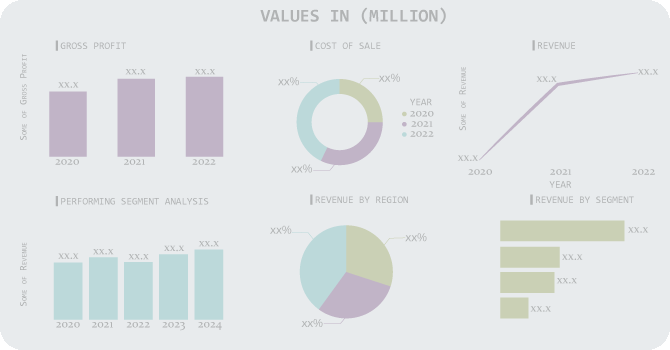 Clinical Documentation Improvement Market Report Scope:
Report Attributes
Details
Market Size in 2022
US$ 4.22 Billion
Market Size by 2030
US$ 7.88 Billion
CAGR
CAGR of 8.1% From 2023 to 2030
Base Year
2022
Forecast Period
2023-2030
Historical Data
2020-2021
Report Scope & Coverage
Market Size, Segments Analysis, Competitive Landscape, Regional Analysis, DROC & SWOT Analysis, Forecast Outlook
Key Segments
• By Product & Service (Solutions, Consulting Service)
• By End User (Healthcare Providers, Healthcare Payers)
Regional Analysis/Coverage
North America (USA, Canada, Mexico), Europe
(Germany, UK, France, Italy, Spain, Netherlands,
Rest of Europe), Asia-Pacific (Japan, South Korea,
China, India, Australia, Rest of Asia-Pacific), The
Middle East & Africa (Israel, UAE, South Africa,
Rest of Middle East & Africa), Latin America (Brazil, Argentina, Rest of Latin America)
Company Profiles
3M Company, Chartwise, Dolbey Systems, Cerner, Epic Systems, Craneware, eZDI Inc., Flash Code, Iodine Software, M*Modal, Nuance, Optum, nThrive, Streamline Health, Vitalware, TruCode., and other players.
DRIVERS
• More money being spent on healthcare
• Medical Coding and Billing Errors That Caused Revenue Losses
• Decreased reimbursements
RESTRAINTS
• Infrastructure Shortages in Developing Nations