Report Scope & Overview:
The Expense Management Market size was valued at USD 6.62 billion in 2022 and is expected to grow to USD 13.15 billion by 2030 and grow at a CAGR of 8.96 % over the forecast period of 2023-2030.
Employee-initiated business expenses are submitted, reported, reimbursed, and audited as part of the expense management process. The receipt-to-reimbursement process is streamlined by Telecom Expense Management (TEM) software. The program classifies cost-saving opportunities, assesses total spending, and regulates excessive spending. Additionally, a software program or application known as an expense manager or expense tracker helps in maintaining an accurate record of money coming in and going out. Identifying total telecom expenditures, nevertheless, requires a method for managing and maintaining track of many cellular, invoice, and data services.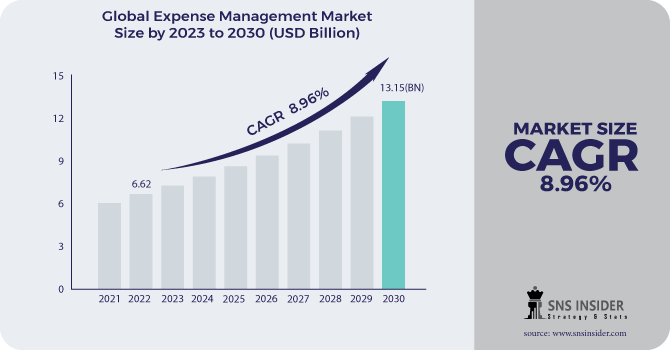 To get more information on Expense Management Market - Request Sample Report
It also includes reporting, business information, and analytics that can be used to motivate both operational and strategic action. Additionally, cloud-based TEM reduces, eliminates, and tracks waste to help with telecom expense management. Additionally, it includes licenses for cloud services, mobile data and voice, Unified Communication As A Service (UCaaS) licenses, and connectivity for the Internet of Things (IoT).
Market Dynamics
Drivers
Increasing the centralization of information about business expenses

More people are changing their lifestyles.
The international economy has undergone continual changes as a result of technological advancements that enable businesses and individuals to operate and execute successfully. However, conventional methods for identifying and resolving problems with spending management are dispersed across a number of media, including email and employee hard drives. Using a comprehensive, centralized system enables automation, multidimensional analysis, staff interactions, file attachments, workflow, audit trails, and records of all activity conducted to identify and address concerns.
Thanks to the consolidation of all expense-related data and expense management software, employees of an organization may review, monitor, and submit expense reports while they are on the go. Additionally, it corrects data entry errors, carefully examines the expense report, and provides insightful data regarding the cost management software. The centralization of company expense-related data is thus one of the key drivers of market growth over the study period.
Restrains
Opportunities
Predictive analytics is used to anticipate cross-sell possibilities and customer reactions. Predictive models can improve operations by assisting firms in locating, retaining, and growing their most profitable customers. Predictive algorithms are also often used in business to forecast inventory and manage resources. Early process irregularity identification and process optimization are the most often employed applications for expense management. Future opportunities and risks can be found by a company with the aid of predictive analytics. Predictive analytics has improved how financial staff members in an organization assess, handle, and keep track of spending data a result.
Challenges
Impact Of covid-19
- Growth of Internet Services Pandemic is Likely to Drive Market Growth
Due to remote working circumstances, the COVID-19 pandemic resulted in a huge increase in demand for Internet services on the global market. Increased demand for online video streaming, downloading, and video conferencing as a result of more people working from home resulted in more network traffic and data usage.
Businesses are upgrading communication tools with more flexible converged IT systems. Enterprises rely on specialized TEM partners that provide full lifecycle assistance, from procurement to invoicing, inventory, and vendor management, to manage these fixed and mobile complex networks. Therefore, the market is likely to grow as work-from-home policies and internet usage become more prevalent.
Impact of Russia Ukraine War
The war has caused economic instability in the region, leading to fluctuations in currency exchange rates and increased costs for businesses operating in the affected areas. This has resulted in a greater need for efficient and effective expense management solutions to help businesses control their expenses and maintain profitability.
Furthermore, the conflict has also led to changes in travel policies and restrictions, making it more challenging for businesses to manage their travel expenses. As a result, many companies are turning to technology-based solutions, such as expense management software, to streamline their processes and reduce costs. Detailed information is provided in the final report.
Key Market Segmentation:
The Expense Management Market is segmented into three types on the basis of by type, by Industry, and by Enterprise Type.
by Type
by Industry
Manufacturing

Healthcare

Hospitality

BFSI

IT & Telecom

Others
by Enterprise Type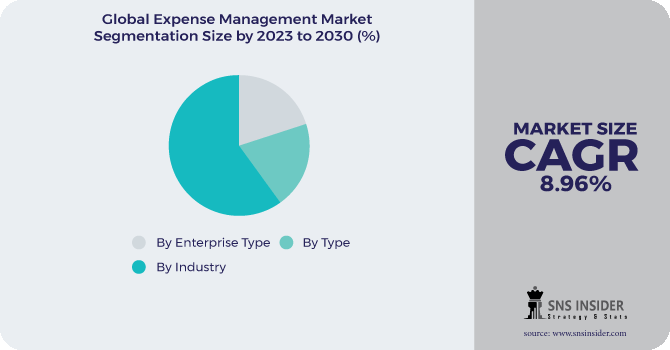 Need any customization research on Expense Management Market - Enquiry Now
Regional Analysis
North America is predicted to lead the worldwide market over the forecast period. The expenditure management software market is expanding as a result of increased demand for mobile applications, rising usage of portable equipment in many businesses, and technical advancements. Additionally, expanding use of mobile devices and rising interest in cloud-based services both support market expansion.
In the Asia Pacific region, significant growth is anticipated during the forecast period. The region's expansion is the result of rising mobile device usage, rising support for personal device regulations, and expanding IT and communications industries. Due to the growing adoption of hybrid IT API design, the telecom industry has seen a substantial transformation, with the majority of companies migrating their corporate infrastructure to the cloud.
In the regional analysis study of the regions of North America, Europe, Asia Pacific middle east, and Africa.
REGIONAL COVERAGE:
North America
Europe
Germany

UK

France

Italy

Spain

The Netherlands

Rest of Europe
Asia-Pacific
Japan

South Korea

China

India

Australia

Rest of Asia-Pacific
The Middle East & Africa
Latin America
Brazil

Argentina

Rest of Latin America
Key Players:
The Major players of the market are Avotus, Vodafone Group Plc, Valicom, Habble Srl, VoicePlus, Tangoe, Calero-MDSL, Cass Information Systems, Inc., Tellennium, Brightfin, and others in a final report.
Valicom-Company Financial Analysis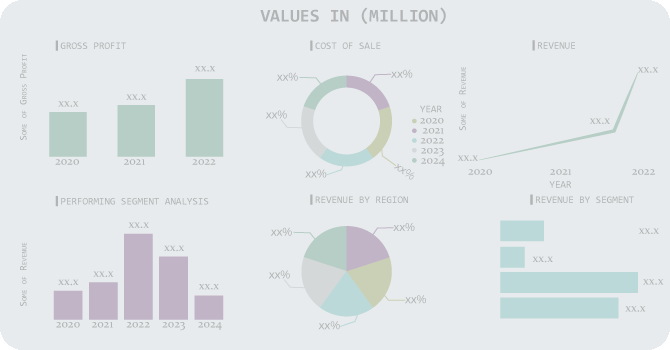 Recent development
Network Control, a provider of managed mobility and telecom expense management software and services, was purchased by Calero-MDSL in August 2022. The corporation hopes to boost its technology and services through this acquisition in order to hasten the expansion of its enterprise.

In June 2022, Tangoe introduced Tangoe One, a collection of bundles built on their cutting-edge TEM platform. With the use of this platform, medium-sized businesses can manage, streamline, and maximize their mobile, telecom, and cloud expenses and assets from a single location. Hikvision, launched a web camera based on artificial intelligence which is having features of ultra-high resolution, sharp focus, and built-in microphones. The camera brings the image more natural like a frame.
Expense Management Market Report Scope:
Report Attributes
Details
Market Size in 2022
US$ 6.62 Bn
Market Size by 2030
US$ 13.15 Bn
CAGR
CAGR of 8.96 % From 2023 to 2030
Base Year
2022
Forecast Period
2023-2030
Historical Data
2020-2021
Report Scope & Coverage
Market Size, Segments Analysis, Competitive Landscape, Regional Analysis, DROC & SWOT Analysis, Forecast Outlook
Key Segments
• By Type (Cloud Expense Management and Telecom/Mobile Expense Management)
• By Industry (Manufacturing, Healthcare, Hospitality, BFSI, IT & Telecom, and Others)
• By Enterprise Type (Large Enterprises and Small & Medium Enterprises)
Regional Analysis/Coverage
North America (USA, Canada, Mexico), Europe
(Germany, UK, France, Italy, Spain, Netherlands,
Rest of Europe), Asia-Pacific (Japan, South Korea,
China, India, Australia, Rest of Asia-Pacific), The
Middle East & Africa (Israel, UAE, South Africa,
Rest of Middle East & Africa), Latin America (Brazil, Argentina, Rest of Latin America)
Company Profiles
Avotus, Vodafone Group Plc, Valicom, Habble Srl, VoicePlus, Tangoe, Calero-MDSL, Cass Information Systems, Inc., Tellennium, Brightfin, and others in a final report.
Key Drivers
• Increasing the centralization of information about business expenses
• More people are changing their lifestyles.
Market Opportunities
• Integration of predictive analytics is on the rise