Report Scope & Overview:
Geothermal Energy Market size was valued at USD 7.2 billion in 2022 and is expected to grow to USD 11.30 billion by 2030 and grow at a CAGR of 5.8% over the forecast period of 2023-2030.
Geothermal energy is a type of renewable source of energy that is derived from the earth's core heat. This energy is harnessed through the use of geothermal power plants, which utilize the natural heat of the earth to generate electricity. Geothermal energy is a clean and sustainable source of energy that has the potential to provide a significant portion of the world's energy needs. Geothermal energy is a promising alternative to traditional fossil fuels, as it is both renewable and environmentally friendly. Unlike fossil fuels, which emit harmful greenhouse gases when burned, geothermal energy produces no emissions and has a minimal impact on the environment. Additionally, geothermal energy is available 24/7, making it a reliable source of energy that can be used to power homes, businesses, and entire communities. Geothermal power plants work by drilling deep into the earth's crust to access the natural heat of the earth. This heat is then used to generate steam, which is used to power turbines and generate electricity. The steam is then condensed back into water and returned to the earth, where it is reheated and used again.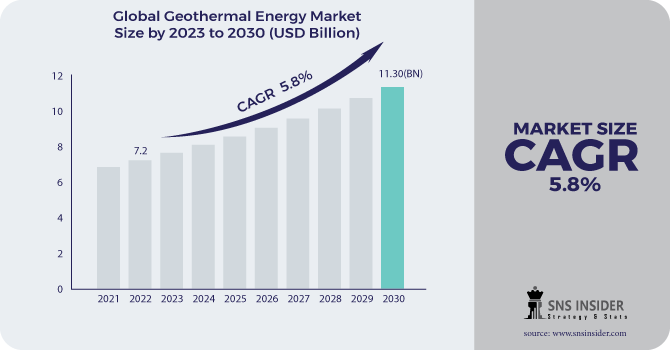 While geothermal energy has many benefits, there are also some challenges associated with its use. One of the main challenges is the high upfront cost of building geothermal power plants. Additionally, geothermal energy is only available in certain areas of the world, which limits its potential as a global energy source. As technology continues to improve and costs decrease, geothermal energy is likely to become an increasingly important part of the global energy mix. The market for geothermal energy is expected to continue to grow as more countries and companies invest in renewable energy sources. In addition, advancements in technology and exploration techniques are making it easier and more cost-effective to extract geothermal energy.
Market Dynamics
Drivers
Growing demand for clean energy sources

Increasing government initiatives to reduce greenhouse gas emission
Restrain
Limited availability of suitable geothermal resources

High upfront cost associated with geothermal energy production
The high initial investment required for geothermal energy production serves as a significant obstacle to the growth of the geothermal energy market. This cost includes the drilling and installation of geothermal wells, as well as the construction of power plants and transmission lines. Furthermore, the exploration and assessment of potential geothermal sites can also be a costly and time-consuming process. These expenses can discourage potential investors and limit the development of geothermal energy projects.
Opportunities
Expansion of geothermal energy production into new regions

Potential for geothermal energy to be used in conjunction with other renewable energy sources
The potential for geothermal energy to be utilized in conjunction with other renewable energy sources presents a promising opportunity for the geothermal energy market. This integration allows for a more diverse and reliable energy portfolio, reducing the dependence on a single source of energy. Furthermore, the combination of geothermal energy with other renewables such as solar and wind power can lead to a more efficient and cost-effective energy system. This is because geothermal energy can provide a stable base load of energy, while solar and wind power can supplement the energy supply during peak demand periods. In addition, the use of geothermal energy can also contribute to the reduction of greenhouse gas emissions, as it is a clean and sustainable energy source. This aligns with the global effort to combat climate change and transition towards a low-carbon economy.
Challenges
Presence of alternative renewable energy sources

Increasing need for regulatory frameworks to support geothermal energy production
Impact of Russia-Ukraine War:
The Russian invasion of Ukraine has disrupted the supply chain of geothermal equipment and materials, causing delays and increased costs for companies operating in the region. The political instability has also made it difficult for investors to commit to long-term projects, leading to a slowdown in the development of geothermal energy infrastructure. Furthermore, the conflict has led to a decrease in demand for energy in the region, as many businesses and households have been forced to shut down or reduce their operations. This has resulted in a surplus of energy, which has further impacted the growth of the geothermal energy market. More details are included in the final report.
Impact of Recession:
As economic activity slows down, the demand for energy decreases due to increases in the prices of the energy which further reduced the growth of the geothermal energy market. This has resulted in a decrease in investment in geothermal energy projects, which has slowed down the growth of the industry. Furthermore, the recession has made it more difficult for companies to secure financing for geothermal energy projects. Banks and other financial institutions are more cautious about lending money, and this has made it harder for companies to raise the capital they need to develop new projects. More details are included in the final report.
Market segmentation
By Technology
Dry Steam Plants

Flash Steam Plants

Binary Cycle Plants

Direct Systems

Ground Source Heat Pumps

Others
By Temperature
High Temperature

Medium Temperature

Low Temperature
By Application
Residential

Industrial

Commercial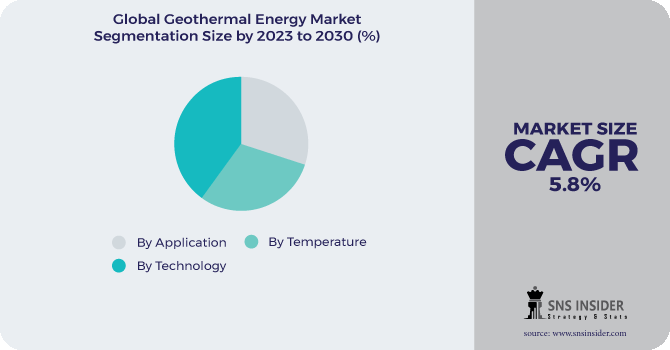 Regional Analysis
The Asia-Pacific region dominated the geothermal market generating the highest revenue share in 2022. This growth is attributed to favorable government policies, technological advancements, and a growing demand for renewable energy sources. One of the key drivers of the Asia-Pacific region's success in the geothermal market is the support of government policies. Many countries in the region have implemented policies that incentivize the development of geothermal energy, such as feed-in tariffs and tax credits. These policies have encouraged investment in the sector and have helped to create a favorable business environment for geothermal companies. In addition, the Asia-Pacific region has seen significant technological advancements in the geothermal industry. This has led to increased efficiency and reduced costs, making geothermal energy more competitive with other forms of renewable energy. As a result, more companies are investing in geothermal projects in the region, further driving growth and revenue. Moreover, the growing demand for renewable energy sources has also contributed to the Asia-Pacific region's dominance in the geothermal market. As concerns about climate change continue to mount, many countries are looking to reduce their reliance on fossil fuels and transition to cleaner energy sources. Geothermal energy offers a reliable and sustainable alternative, and this trend drives the growth of the geothermal energy market during the forecast period.
North America is projected to grow with the highest CAGR during the forecast period of 2023-2030. One of the key drivers of growth in North America is the region's abundant geothermal resources. The United States, in particular, has a vast array of geothermal reservoirs that are best for development. These resources are spread out across the country, with hotspots in California, Nevada, and other western states. In addition to its natural resources, North America also has a well-established regulatory framework that supports the development of geothermal energy. Governments at the federal, state, and local levels have implemented policies and incentives that encourage the growth of the industry. This includes tax credits, grants, and loan guarantees that help to offset the high upfront costs of geothermal development. Furthermore, North America is home to a number of innovative companies that are driving the growth of the geothermal energy market. These firms are developing new technologies and techniques that make it easier and more cost-effective to extract energy from geothermal reservoirs. As a result, the industry is becoming more competitive and attractive to investors.
REGIONAL COVERAGE:
North America

Europe

Germany

UK

France

Italy

Spain

The Netherlands

Rest of Europe

Asia-Pacific

Japan

south Korea

China

India

Australia

Rest of Asia-Pacific

The Middle East & Africa

Latin America

Brazil

Argentina

Rest of Latin America
Key Players
The major key players are Baker Hughes Company, Ormat Technologies, NIBE Group, Mitsubishi Heavy Industries, SLB, EthosEnergy, Reykjavik Geothermal, Turboden S.p.A., Calpine, Toshiba International Corporation, and other key players will be included in the final report.
Ormat Technologies-Company Financial Analysis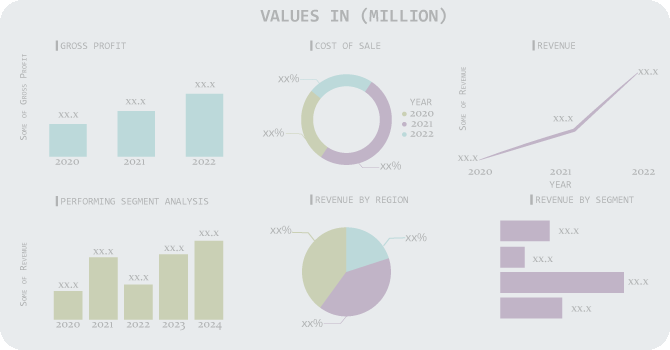 Recent Development:
In December 2022, Baker Hughes launched the Consortium Exploring Technologies to Transform Abandoned Wells for Geothermal Energy Production. This initiative aims to repurpose abandoned wells for geothermal energy production, providing a sustainable and cost-effective solution for energy production.
In Dec 2022, Mitsubishi Power, a leading power solution brand under Mitsubishi Heavy Industries, Ltd. (MHI), received an order from PT Pertamina Geothermal Energy (PGE), the geothermal energy subsidiary of Indonesia's state-owned oil and natural gas corporation, PT Pertamina. The order was for a 55 MW power generating unit comprising a steam turbine, generator, and related equipment for the Lumut Balai Unit 2 geothermal power plant. This project will contribute to Indonesia's goal of increasing its renewable energy capacity.
In Nov. 2022, Schlumberger (SLB) collaborated with Oman's Ministry of Energy and Minerals and the Oman Investment Authority to develop a national strategy for the potential of Oman's geothermal resources.
Geothermal Energy Market Report Scope:
Report Attributes
Details
Market Size in 2022
US$ 7.2 Bn
Market Size by 2030
US$ 11.30 Bn
CAGR
CAGR of 5.8% From 2023 to 2030
Base Year
2022
Forecast Period
2023-2030
Historical Data
2020-2021
Report Scope & Coverage
Market Size, Segments Analysis, Competitive Landscape, Regional Analysis, DROC & SWOT Analysis, Forecast Outlook
Key Segments
• By Technology (Dry Steam Plants, Flash Steam Plants, Binary Cycle Plants, Direct Systems, Ground Source Heat Pumps, and Others)
• By Temperature (High Temperature, Medium Temperature, and Low Temperature)
• By Application (Residential, Industrial, and Commercial)
Regional Analysis/Coverage
North America (USA, Canada, Mexico), Europe
(Germany, UK, France, Italy, Spain, Netherlands,
Rest of Europe), Asia-Pacific (Japan, South Korea,
China, India, Australia, Rest of Asia-Pacific), The
Middle East & Africa (Israel, UAE, South Africa,
Rest of Middle East & Africa), Latin America (Brazil, Argentina, Rest of Latin America)
Company Profiles
Baker Hughes Company, Ormat Technologies, NIBE Group, Mitsubishi Heavy Industries, SLB, EthosEnergy, Reykjavik Geothermal, Turboden S.p.A., Calpine, Toshiba International Corporation
Key Drivers
• Growing demand for clean energy sources
• Increasing government initiatives to reduce greenhouse gas emission
Market Opportunities
• Expansion of geothermal energy production into new regions
• Potential for geothermal energy to be used in conjunction with other renewable energy sources