Report Scope & Overview:
The HVDC Capacitor Market size was valued at USD 6.5 billion in 2022 and is expected to grow to USD 18.41 billion by 2030 and grow at a CAGR of 13.9% over the forecast period of 2023-2030.
In 2022, the HVDC Capacitor Market was dominated by the pole-mounted capacitor banks segment. One step can be used to automate or fix pole-mounted capacitor banks. Based on installation type, the HVDC Capacitor Market is segmented into three categories are pole-mounted, enclosed, and open rack capacitor banks. Better voltage management and power factor, a simple design, reasonably priced equipment, and a smaller installation footprint are just a few benefits offered by these banks. Large industrial loads, induction furnaces, distribution transformers, and agricultural loads are among the applications for which they are utilized.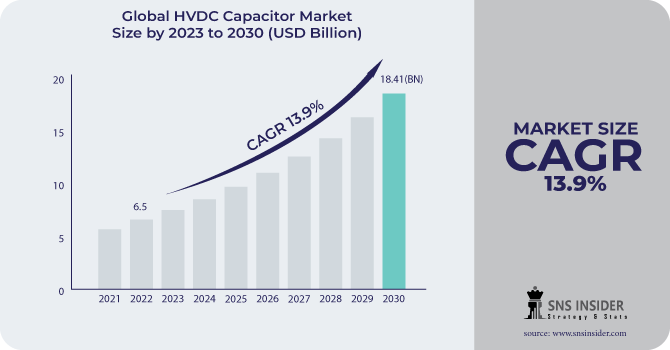 Get More Information on HVDC Capacitor Market - Request Sample Report
During the projected period, Line-Commutated Converter (LCC) technology held a greater market share for HVDC capacitors in 2022. LCC is a well-known and reasonably priced technology that is frequently applied to HVDC applications. With a total operational power loss of 0.7%–0.8%, a converter station offers good efficiency and short-term overload capability. Furthermore, long-distance wind power transmission can be accomplished with an HVDC system based on LCC technology.
KEY DRIVERS:
Many industries, such as aerospace and defense and energy and power, have embraced high-voltage direct current (HVDC) transmission systems as a long-distance power transmission substitute for high-voltage alternating current (HVAC) systems. Compared to HVAC systems, HVDC transmission systems have a smaller environmental impact because they require fewer transmission lines. Additionally, they require less space to transmit the same quantity of energy. Compared to AC overhead lines, HVDC transmission systems can help reduce transmission loss by 30–50%. One of the essential parts of the HVDC transmission system is an HVDC capacitor. It is essential for transferring power between HVDC converter stations, converting AC to DC, and reversing DC to AC so that power can be fed into the power.
RESTRAIN:
When HV capacitors are exposed to voltages or currents that exceed their rating or when their normal life is approaching, they may catastrophically fail. Without an external source, they could continue to store dangerous energy even after the equipment has been de-energized and accumulate a dangerous residual charge. Some capacitors may contain toxic liquid dielectrics or combustion byproducts. There is an arc fault produced. When HV capacitors experience malfunctions with their metal or dielectric interconnections. Within oil-filled units, the dielectric fluid vaporizes, causing the case to bulge and rupture. Occasionally, an explosion may happen, scattering the combustible oil and resulting in fire and equipment damage nearby.
OPPORTUNITY:
As fuel prices rise and as an environmentally friendly alternative to gasoline-powered vehicles, electric vehicles (EVs) are becoming more and more popular worldwide. EVs have a lot of electrical subsystems, which means that capacitor selection has to be done carefully by designers. These subsystems include energy management, battery monitoring, AC-DC conversion, and DC-DC conversion. EVs also have specific voltage, power, and size requirements. The DC link power capacitor is just one example of the many electronic systems and parts that have evolved to make it possible to realize different types of electric vehicles. Various market players in the HVDC capacitor market offer a variety of HVDC capacitors that meet the strict quality and reliability requirements of AEC-Q200 and VW AUDI 80808 standards. These capacitors include aluminium electrolytic capacitors, film capacitors, tantalum capacitors, and ceramic capacitors.
CHALLENGES:
A series and parallel connection of multiple capacitor banks is necessary for an HVDC transmission system. It is difficult to pinpoint the precise reason behind capacitor bank failures, and these banks have the potential to blow up catastrophically while they are in operation. When the capacitor units are connected in series with the inductors in the capacitor bank, this could be one of the causes of the explosion of the capacitor banks. Due to insufficient voltage rating, the capacitor bank collapses catastrophically when the voltage across the capacitor units exceeds the design values.
IMPACT OF ONGOING RECESSION
The four primary parts of the supply chain for HVDC transmission systems that are examined in this report are converters, DC switchgears (breakers), DC filters, and AC switchyards. Sub-components including insulated-gate bipolar transistors (IGBTs), capacitors, arrestors, inducers, resistors, AC switches, and distribution transformers are necessary for these four main components. Due to low demand, the primary supply chain bottleneck is the absence of domestic HVDC transmission system manufacturing. The United States does not have a high demand for HVDC for two main reasons. Firstly, cooperation between several Regional Transmission Organizations (RTOs) is necessary for large-scale transmission projects, but this is challenging. Second, because of competition from already-existing, less expensive transmission systems, the cost recovery component of an HVDC project requires a new customer base that is difficult to predict, much like a tollway project business model. In the short term, improving RTO collaboration and creating policy are the best ways to boost HVDC domestic manufacturing.
MARKET SEGMENTATION
By Product Type
By Technology
Line-Commutated Converter (LCC)

Voltage-Source Converter (VSC)
By Installation Type
Open Rack Capacitor Banks

Enclosed Rack Capacitor Banks

Pole-Mounted Capacitor Banks
By Application
Commercial

Industrial

Energy and Power

Aerospace and Defense

Others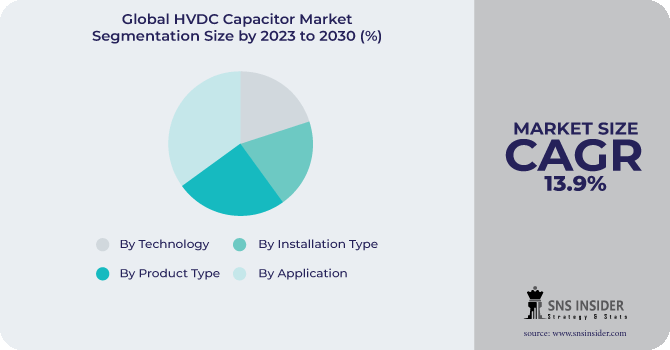 Get Customized Report as Per Your Business Requirement - Request For Customized Report
REGIONAL ANALYSIS
Due to the growing demand for these capacitors from the automotive and transportation, consumer electronics, industrial, aerospace & defence, mining, healthcare, energy & power, and telecommunications sectors, Asia Pacific has enormous potential for the HVDC capacitor market. The governments of the several Asia-Pacific nations have implemented a number of initiatives, including providing funds for energy expansion projects, updating the aging energy infrastructure that already exists, and developing rules and guidelines for Less carbon emissions and a focus on sustainable energy sources, particularly offshore wind farms and solar power, are anticipated to drive the demand for HVDC capacitors in the area in the upcoming years.
North America, Europe, Asia-Pacific, and the rest of the world, broken down by region. In 2022, the HVDC Capacitor Market in North America held a 45.80% market share. The region ranks among the top investors and adopters in the market under investigation because of their quick adoption of HVDC transmission systems. For example, residential, commercial, and industrial consumers in the United States continue to drive the adoption of HVDC capacitors in order to increase the transmission capacity and network stability. In addition, the HVDC capacitor market in the United States had the biggest market share, while the market in Canada had the fastest rate of growth in the North American continent. Also, the US, Canada, Germany, France, the UK, Italy, and other major nations are examined.
REGIONAL COVERAGE:
North America
Europe
Eastern Europe

Poland

Romania

Hungary

Turkey

Rest of Eastern Europe

Western Europe

Germany

France

UK

Italy

Spain

Netherlands

Switzerland

Austria

Rest of Western Europe
Asia Pacific
China

India

Japan

South Korea

Vietnam

Singapore

Australia

Rest of Asia Pacific
Middle East & Africa
Middle East

UAE

Egypt

Saudi Arabia

Qatar

Rest of Middle East

Africa

Nigeria

South Africa

Rest of Africa
Latin America
Brazil

Argentina

Colombia

Rest of Latin America
KEY PLAYERS
Some of key players are listed in a HVDC Capacitor Market are Hitachi, Ltd. (Japan), General Electric (US), TDK Corporation (Japan), Eaton (US), KYOCERA Corporation (Japan), YAGEO Corporation (Taiwan), Vishay Intertechnology, Inc. (US), General Atomics (US), International Capacitors, S.A. (Spain), and ELECTRONICON Kondensatoren GmbH (Germany), Sieyuan Electric Co., Ltd. (China), Kunshan GuoLi Electronic Technology Co., Ltd. (China), Condis (Switzerland), samwha Capacitor Group (South Korea), API Capacitors(UK) and other players are listed in a final report.
Hitachi, Ltd. (Japan)-Company Financial Analysis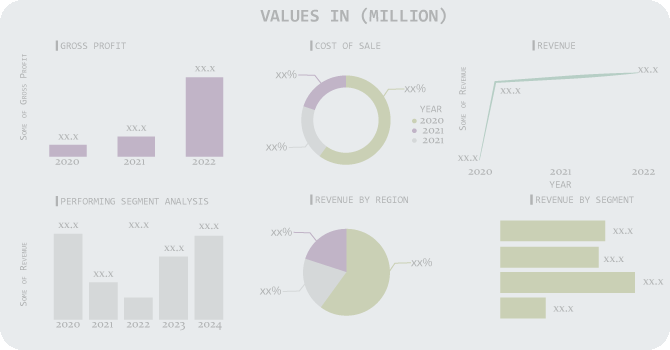 RECENT DEVELOPMENT
The development of a new capacitor (MLCC) with EIA 0201 dimensions (0.6 mm x 0.3 mm) was announced by Kyocera Corporation in April 2023. More MLCC devices with higher capacitance values are needed in electronic circuits as smartphones and wearable technology become more complex.

As part of a specially formed consortium with Sembcorp Marine, GE Renewable Energy's Grid Solutions business announced in March 2023 that it had been awarded three contracts totaling approximately 6 billion euros for TenneT's innovative 2GW Program in the Netherlands.

Vishay Intertechnology, Inc. introduced a new line of low-impedance, automotive-grade micro aluminum electrolytic capacitors in February 2023. These capacitors outperform those made in earlier generations and work better in smaller case sizes.

The new EPCOS B43652 series of snap-in aluminum electrolytic capacitors from TDK Corporation, which have a strong ripple current carrying capacity and notably small dimensions, were introduced in February 2023. These capacitors with high CV products are frequently used in the DC link circuitry of onboard chargers in xEVs.

HVDC Capacitor Market Report Scope:

| | |
| --- | --- |
| Report Attributes | Details |
| Market Size in 2022 | US$ 6.5 billion |
| Market Size by 2030 | US$ 18.41 billion |
| CAGR | CAGR of 13.9% From 2023 to 2030 |
| Base Year | 2022 |
| Forecast Period | 2023-2030 |
| Historical Data | 2019-2021 |
| Report Scope & Coverage | Market Size, Segments Analysis, Competitive Landscape, Regional Analysis, DROC & SWOT Analysis, Forecast Outlook |
| Key Segments | By Product Type (Introduction, Plastic Film Capacitors, Aluminium Electrolytic Capacitor, Ceramic Capacitor, Tantalum Wet Capacitor, Others), By Technology (Introduction, Line-Commutated Converter (LCC), Voltage-Source Converter (VSC)), By Installation Type (Introduction, Open Rack Capacitor Banks, Enclosed Rack Capacitor Banks, Pole-Mounted Capacitor Banks), By Application (Introduction, Commercial, Industrial, Energy and Power, Aerospace and Défense, Others) |
| Regional Analysis/Coverage | North America (US, Canada, Mexico), Europe (Eastern Europe [Poland, Romania, Hungary, Turkey, Rest of Eastern Europe] Western Europe] Germany, France, UK, Italy, Spain, Netherlands, Switzerland, Austria, Rest of Western Europe]), Asia Pacific (China, India, Japan, South Korea, Vietnam, Singapore, Australia, Rest of Asia Pacific), Middle East & Africa (Middle East [UAE, Egypt, Saudi Arabia, Qatar, Rest of Middle East], Africa [Nigeria, South Africa, Rest of Africa], Latin America (Brazil, Argentina, Colombia Rest of Latin America) |
| Company Profiles | Hitachi, Ltd. (Japan), General Electric (US), TDK Corporation (Japan), Eaton (US), KYOCERA Corporation (Japan), YAGEO Corporation (Taiwan), Vishay Intertechnology, Inc. (US), General Atomics (US), International Capacitors, S.A. (Spain), and ELECTRONICON Kondensatoren GmbH (Germany), Sieyuan Electric Co., Ltd. (China), Kunshan GuoLi Electronic Technology Co., Ltd. (China), Condis (Switzerland), samwha Capacitor Group (South Korea), API Capacitors(UK) |
| Key Drivers | •Growing need for transmission systems using HVDC •Increasing the electricity accessibility |
| Market Restrains | •Dangerous impacts of high-voltage capacitors on people and the surroundings |