REPORT SCOPE & OVERVIEW
The Piezoelectric Devices Market size was valued at USD 33.1 billion in 2022 and is expected to grow to USD 57.29 billion by 2030 and grow at a CAGR Of 7.1% over the forecast period of 2023-2030.
One of the systems that employs the piezoelectric effect to calculate variations in pressure, acceleration, temperature, strain, or force by converting them to an electric charge is a piezoelectric device. For process control, quality management, and research & development, these devices are made from piezoelectric materials and used in a variety of sectors, including medical, nuclear, and aeronautical engineering. When constructing internal combustion engines for the automotive industry, piezoelectrical devices, which are used to control combustion, start with piezoceramics as their primary component.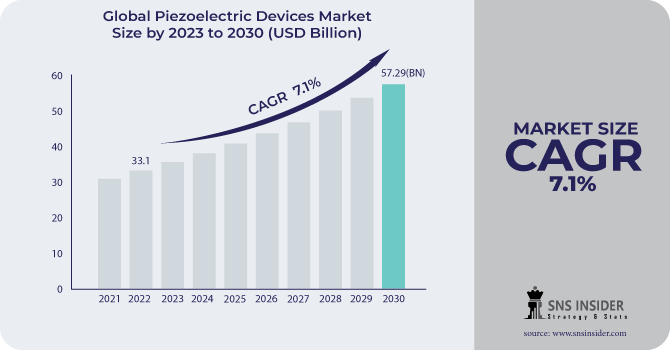 Get E-PDF Sample Report on Piezoelectric Devices Market - Request Sample Report
The market for piezoelectric devices is divided into segments based on region, industrial vertical, material, and product. The piezoelectric device market is segmented based on material into piezoelectric ceramics, crystals, polymers, and composites. The market is segmented by product into piezoelectric actuators, transducers, sensors, generators, and among others, motors. The market is split into manufacturing, healthcare, consumer electronics, communication & technology, automotive, and others on the basis of industry vertical.
MARKET DYNAMICS
KEY DRIVERS:
Rising demand for conductive Polymer

The aircraft industry has a high acceptance rate for piezoelectric equipment
Commercial aeroplanes, spacecraft, and satellites are frequently manufactured, sold, and maintained by major aerospace industry players. The sector needs more sophisticated and enhanced solutions to boost efficiency, durability, and performance of aircraft, including helicopters, planes, and submarines. In the active vibration dampening approach, piezoelectric actuators are utilised to inspect various mechanical systems and components of modern aeroplanes to prevent unwelcome vibrations, reduce noise levels, reduce energy loss and fuel consumption in aircraft.
RESTRAIN:
One can create single crystals and textured ceramics with single crystal-like characteristics using the templated grain growth (TGG) method. In TGG, a rise in the fraction of orientated material occurs with heating as a result of the nucleation and growth of the desired crystal on aligned single-crystal template particles. The shape of the template particles must be anisometric in order to ease alignment during formation. The template particles must be single crystal and chemically stable up to the growth temperature in order to act as the preferred locations for epitaxy and subsequent orientated growth of the matrix.
OPPORTUNITY:
Due to their flexibility and light weight, piezoelectric polymers are advantageous for many biomedical applications. The most researched materials are polyvinylidene fluoride (PVDF) and its copolymers because of its high piezoelectricity, notable chemical resistance, thermal stability, good processability, and mechanical qualities. The most popular piezopolymer for tissue engineering applications is PVDF; a piezoelectric scaffold constructed of PVDF can supply the stimulation required for rebuilding broken bone or cartilage and stimulating neuron development and wound healing.
CHALLENGES:
The main piezoelectric ceramic utilised in the creation of piezoelectric items is PZT. PZT's status as the top piezoelectric ceramic is in danger due to toxicity, which has triggered an urgent global search for environmentally safe alternatives. Finding substitute materials for PZT, which is a major functional component of a wide range of products, is a key problem with the identification of lead toxicity. Lead-free ceramic piezoelectric material potassium sodium bismuth titanate (KNBT) is being researched by engineers at the University of Leeds as a potential replacement for Pb-containing materials like lead zirconium titanate (PZT). KNBT demonstrates several of the essential chemical and electrical characteristics of a suitable substitute.
IMPACT OF RUSSIAN UKRAINE WAR
The manufacture and distribution of piezoelectric devices may be impacted if the war interrupts supply systems in the area. Due to the reputation of Ukraine's electronics manufacturing sector, any interruption in the area could cause shortages or delays in the delivery of raw materials or finished goods. The export and import of piezoelectric devices may be affected by trade restrictions or economic sanctions placed on Russia or the Ukraine. The ability of businesses to access vital markets or form alliances with producers or suppliers in the impacted regions may become more difficult as a result, which could have an impact on the market's potential for growth. Political instability and geopolitical conflicts can breed uncertainty, which can have an impact on corporate confidence and investment decisions.
IMPACT OF ONGOING RECESSION
Demand declines as a result of decreased consumer confidence during a recession, which also affects consumers' spending power and total demand for products and services. Due to its widespread use in consumer electronics, automotive applications, and industrial fields, this could lead to a decrease in the need for piezoelectric devices. The demand for piezoelectric devices used in research, development, and manufacturing processes may be impacted by companies delaying or reducing their investment plans during a recession. Projects and developments that strongly depend on these tools might be postponed till the economy gets better.
The Indian IT sector is renowned for its capacity to adapt and recover from setbacks. In order to stay competitive, several businesses have modified their business strategy and concentrated on low-cost solutions. The enormous pool of highly qualified and English-speaking workers in India contributes to the resilience of the Indian IT sector and makes the country a desirable site for outsourcing IT services. Additionally, the Indian government has taken steps to help the IT sector, including the creation of software technology parks. The sustainability of the sector is also influenced by how affordable doing business in India is. Additionally, Indian IT firms have broadened their service offerings and entered other industries, which lessens the impact of economic downturns in certain sectors.
KEY MARKET SEGMENTS
By Product
By Material
Piezoelectric Crystals

Piezoelectric Ceramics

Piezoelectric Polymers

Piezoelectric Composites
By Element
Piezoelectric Discs

Piezoelectric Rings
By Application
Aerospace and Defense

Industrial and Manufacturing

Automotive

Healthcare

Imaging Devices

Diagnostic Equipment

Surgical Tools

Information and Communication

Consumer Electronics

Others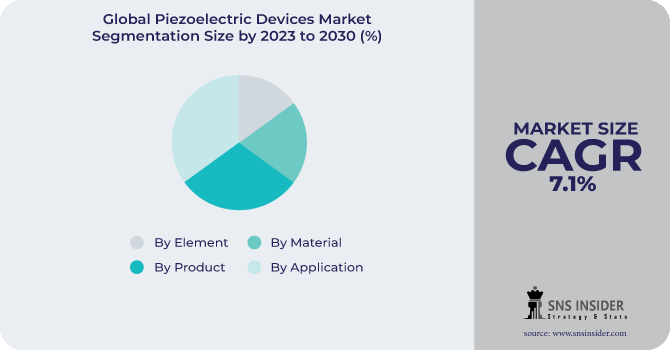 Get Customized Report as Per Your Business Requirement - Request For Customized Report
REGIONAL ANALYSIS
China, Japan, and other nations in the Asia-Pacific area have all experienced tremendous economic expansion in recent years, and South Korea both make significant investments in the study and creation of cutting-edge technologies. This has caused a huge number of piezoelectric device manufacturers to arise in the area, who are providing affordable and providing clients with high-quality products. The need for piezoelectric devices, particularly in consumer electronics, is being driven by the region's vast population as well as consumers' rising disposable income.
The market expansion is anticipated to be boosted by the profitable industrial & manufacturing, automotive, and healthcare facilities present in Europe. Additionally, Europe is home to major manufacturers like Jena GmbH piezo system (Jena), Ceram Tec GmbH (Plochingen, Germany), and Physik Instrumente (Pl) GmbH & Co. in the piezoelectric devices market. These businesses are regarded as trend-setters in this market since they create cutting-edge piezoelectric-based goods and apparatus that are utilised in numerous application fields.
REGIONAL COVERAGE:
North America
Europe
Eastern Europe

Poland

Romania

Hungary

Turkey

Rest of Eastern Europe

Western Europe

Germany

France

UK

Italy

Spain

Netherlands

Switzerland

Austria

Rest of Western Europe
Asia Pacific
China

India

Japan

South Korea

Vietnam

Singapore

Australia

Rest of Asia Pacific
Middle East & Africa
Middle East

UAE

Egypt

Saudi Arabia

Qatar

Rest of Middle East

Africa

Nigeria

South Africa

Rest of Africa
Latin America
Brazil

Argentina

Colombia

Rest of Latin America
KEY PLAYERS
CeramTec GmbH (Germany), CTS Corporation (US); Kistler Group (Switzerland); Physik Instrumente (PI) GmbH & Co. KG. (Germany); piezosystem jena GmbH (Germany); Piezo Technologies (US). Aerotech Inc. (US); APC International, Ltd., (US); Mad City Labs, Inc. (US), CTS Corporation and other players are listed in a final report.
CTS Corporation (US)-Company Financial Analysis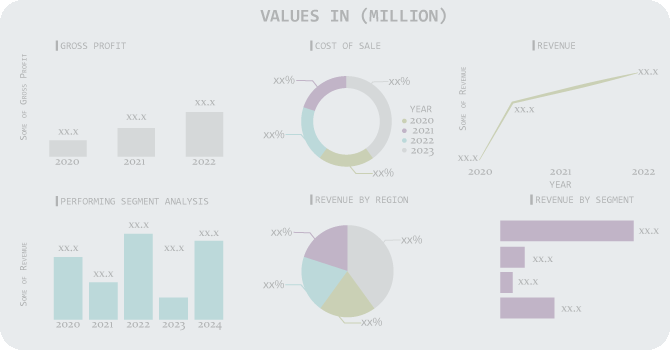 RECENT DEVELOPMENT
CeramTec will launch AIN HP, a new high-performance substrate, in May 2022. Aluminium nitride, also known as AIN, is a material with outstanding thermal conductivity that is perfect for use in power converters for building rail vehicles or other applications involving alternative energy sources. The term "HP" stands for "high performance," and it describes the material's exceptional flexural strength of 450 MPa.

For an enterprise value of USD 24.5 million, CTS Corporation purchased TEWA Temperature Sensors SP. and its subsidiaries in March 2022. A recognised developer and producer of top-notch temperature sensors is TEWA Temperature Sensors SP. The business's expansion has been spurred by its reputation for very stable and dependable ceramic technology. The company's portfolio enhances CTS' platform for temperature sensing and will allow CTS to increase its position in Europe.
Piezoelectric Devices Market Report Scope:
Report Attributes
Details
Market Size in 2022
US$ 33.1 Bn
Market Size by 2030
US$ 57.29 Bn
CAGR
CAGR of 7.1% From 2023 to 2030
Base Year
2022
Forecast Period
2023-2030
Historical Data
2020-2021
Report Scope & Coverage
Market Size, Segments Analysis, Competitive Landscape, Regional Analysis, DROC & SWOT Analysis, Forecast Outlook
Key Segments
• By Product (Piezoelectric Sensors, Piezoelectric Actuators, Piezoelectric Motors, Piezoelectric Generators, Piezoelectric Transducers, Others)
• By Material (Piezoelectric Crystals, Piezoelectric Ceramics, Piezoelectric Polymers, Piezoelectric Composites)
• By Element (Piezoelectric Discs, Piezoelectric Rings, Piezoelectric Plates)
• By Application (Aerospace and Defence, Industrial and Manufacturing, Automotive, Healthcare, Information and Communication, Consumer Electronics, Others)
Regional Analysis/Coverage
North America (US, Canada, Mexico), Europe (Eastern Europe [Poland, Romania, Hungary, Turkey, Rest of Eastern Europe] Western Europe] Germany, France, UK, Italy, Spain, Netherlands, Switzerland, Austria, Rest of Western Europe]). Asia Pacific (China, India, Japan, South Korea, Vietnam, Singapore, Australia, Rest of Asia Pacific), Middle East & Africa (Middle East [UAE, Egypt, Saudi Arabia, Qatar, Rest of Middle East], Africa [Nigeria, South Africa, Rest of Africa], Latin America (Brazil, Argentina, Colombia Rest of Latin America)
Company Profiles
CeramTec GmbH (Germany), CTS Corporation (US); Kistler Group (Switzerland); Physik Instrumente (PI) GmbH & Co. KG. (Germany); piezosystem jena GmbH (Germany); Piezo Technologies (US). Aerotech Inc. (US); APC International, Ltd., (US); Mad City Labs, Inc. (US) CTS Corporation
Key Drivers
• Rising demand for conductive Polymer.
• The aircraft industry has a high acceptance rate for piezoelectric equipment.
Market Restraints
• The high cost of piezoelectric materials