Report Scope & Overview:
The Power Distribution Component Market size was valued at USD 115.3 billion in 2022 and is expected to grow to USD 187.97 billion by 2030 and grow at a CAGR of 6.3% over the forecast period of 2023-2030.

The power distribution component refers to a device or system that is responsible for distributing electrical power from a source to various electrical loads. This component plays a crucial role in ensuring the efficient and reliable delivery of electricity to different parts of a system or facility. The power distribution component is designed to handle the complexities of power distribution, including voltage regulation, current control, and protection against electrical faults. It acts as a central hub, receiving power from a primary source, such as a generator or utility grid, and then distributing it to multiple secondary circuits or loads. In a professional setting, the power distribution component is commonly found in electrical distribution panels, switchgear, or distribution boards. These components are equipped with various protective devices, such as circuit breakers, fuses, or surge protectors, to safeguard against overloads, short circuits, or other electrical abnormalities. Furthermore, the power distribution component ensures that power is evenly distributed to different areas or equipment within a system. This is achieved through the use of transformers, which step up or step down the voltage as required, and distribution lines or cables that carry the electrical energy to its intended destination.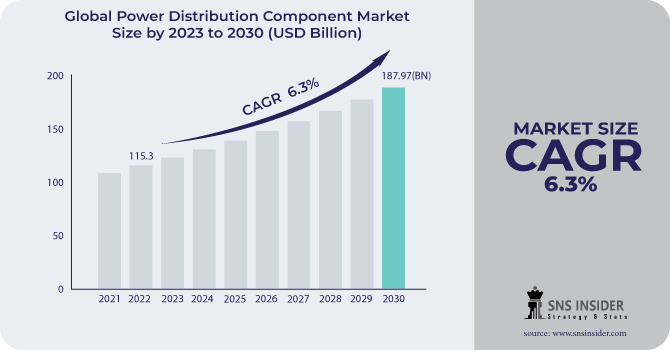 To get more information on Power Distribution Component Market - Request Sample Report
The Power Distribution Component Market is experiencing significant growth due to the increasing demand for electricity across various sectors such as residential, commercial, and industrial. As the global population continues to rise, the need for reliable and efficient power distribution systems becomes paramount. One of the key drivers of this market is the rapid urbanization and industrialization witnessed in emerging economies. As these countries continue to develop, the demand for electricity rises exponentially, necessitating the expansion and modernization of power distribution infrastructure. Furthermore, the growing focus on renewable energy sources is also driving the demand for power distribution components. With the increasing adoption of solar and wind energy, there is a need for efficient distribution systems to transmit this clean energy to consumers.
Market Dynamics
Drivers
Increasing global demand for electricity

Rising adoption of renewable energy sources

Ongoing modernization of aging power infrastructure
The ongoing modernization of aging power infrastructure serves as the primary driving force behind the power distribution component market. As our power infrastructure continues to age, it becomes increasingly necessary to update and modernize its components. This includes the distribution systems that ensure electricity is efficiently delivered to homes, businesses, and industries. The need for modernization arises from various factors such as outdated equipment, increasing energy demands, and the integration of renewable energy sources into the grid. Outdated power distribution systems often suffer from inefficiencies, leading to power losses and unreliable service. By upgrading these systems with advanced components, such as smart meters, Industrial sensors, and automated switches, utilities can enhance their operational efficiency, reduce downtime, and improve overall reliability. Moreover, the growing energy demands of a rapidly developing world necessitate the expansion and upgrade of power distribution infrastructure. As populations increase and urbanization accelerates, the demand for electricity rises exponentially. Upgrading power distribution components allows utilities to meet this demand effectively, ensuring a stable and uninterrupted power supply to consumers.
Restrain
High initial investment required for the development and deployment of advanced power distribution components

Complex regulatory frameworks governing the power sector in different countries
Opportunities
Growing focus on energy sustainability and efficiency

Rapid advancements in digital technologies.
Challenges
One of the primary challenges in the power distribution component market is the increasing demand for electricity coupled with the aging infrastructure. As the population grows and industries expand, the demand for electricity continues to rise. However, the existing infrastructure is often outdated and unable to meet these growing demands. This poses a significant challenge for manufacturers and suppliers of power distribution components, as they need to develop innovative solutions that can integrate seamlessly with the existing infrastructure while meeting the increased demand.
Impact of Russia-Ukraine War:
The power distribution component market, which encompasses various electrical equipment and devices used in power distribution systems, has experienced a notable shift due to the Russia-Ukraine war. This conflict has disrupted the supply chain, leading to a scarcity of essential components and materials required for power distribution infrastructure. One of the major consequences of the war is the disruption in the production and transportation of power distribution components. Many manufacturing facilities and distribution channels have been affected, resulting in delays and shortages. This has created a ripple effect throughout the industry, causing project delays, increased costs, and a decline in overall productivity.
Impact of Recession:
During the ongoing recession, power distribution component manufacturers will experience a decline in demand for their products. This is primarily due to reduced investments in infrastructure projects and a decrease in consumer spending. As a result, manufacturers will face the challenge of maintaining profitability while operating at lower production levels. Many will be forced to downsize their workforce and implement cost-cutting measures to survive the economic downturn.
The recession had a profound impact on the supply chain of power distribution components. Suppliers faced difficulties in sourcing raw materials and components, as many suppliers themselves were struggling financially. This led to delays in production and increased costs for manufacturers. Additionally, the uncertainty caused by the recession made it challenging for suppliers to forecast demand accurately, further exacerbating supply chain disruptions.
Market segmentation
By Product
Distribution Panel

Motor Control Panels

Switchboard

Others
By Configuration
Withdrawable

Plug-in

Fixed Mounting
By Installation
By Insulation
Gas

Vacuum

Oil

Air

Others
By Application
Commercial

Residential

Industrial

Utility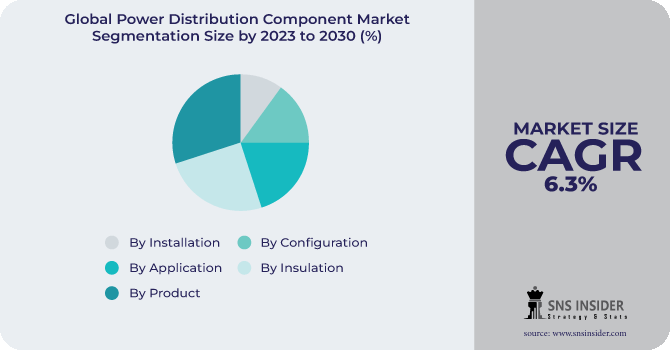 To Get Customized Report as per your Business Requirement - Request For Customized Report
Regional Analysis
North America dominated the power distribution component market and is expected to grow with a significant CAGR during the forecast period. With advanced technologies, advanced infrastructure, and a highly skilled workforce, North America has established itself as a global leader in this sector. North America's well-established infrastructure plays a pivotal role in its dominance. The region boasts an extensive network of power grids, transmission lines, and substations, ensuring efficient and reliable distribution of electricity. This robust infrastructure not only supports the smooth functioning of power distribution systems but also facilitates the seamless integration of renewable energy sources, contributing to a sustainable and greener future. Moreover, North America's dominance in the power distribution component market is further bolstered by its strong regulatory framework. The region has implemented stringent safety and quality regulations, ensuring that products meet rigorous standards and adhere to industry best practices. This commitment to regulatory compliance instills confidence in customers, both domestically and internationally, fostering trust in North American power distribution components.
REGIONAL COVERAGE:
North America
Europe
Eastern Europe

Poland

Romania

Hungary

Turkey

Rest of Eastern Europe

Western Europe

Germany

France

UK

Italy

Spain

Netherlands

Switzerland

Austria

Rest of Western Europe
Asia Pacific
China

India

Japan

South Korea

Vietnam

Singapore

Australia

Rest of Asia Pacific
Middle East & Africa
Middle East

UAE

Egypt

Saudi Arabia

Qatar

Rest of Middle East

Africa

Nigeria

South Africa

Rest of Africa
Latin America
Brazil

Argentina

Colombia

Rest of Latin America
Key Players
The major key players are ABB, Eaton Corporation, Siemens AG, Schneider Electric SE, General Electric, Hubbell Inc., Havells India Ltd., Mitsubishi Electric Corporation, Fujitsu Limited, Toshiba Corporation, and other key players will be included in the final report.
Eaton Corporation-Company Financial Analysis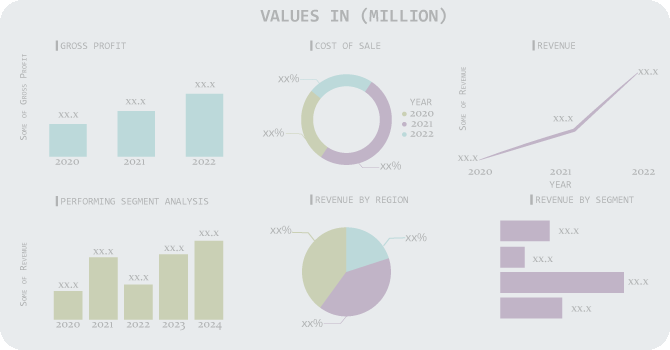 Recent Development:
In 2021, Fujitsu and Chugoku Electric Power Transmission & Distribution Co., Inc. successfully completed collaborative trials that aimed at validating the practical implementation of environmental data, specifically wind conditions, in the maintenance of power transmission infrastructure.
Power Distribution Component Market Report Scope:
Report Attributes
Details
Market Size in 2022
US$ 115.3 Bn
Market Size by 2030
US$ 187.97 Bn
CAGR
CAGR of 6.3% From 2023 to 2030
Base Year
2022
Forecast Period
2023-2030
Historical Data
2020-2021
Report Scope & Coverage
Market Size, Segments Analysis, Competitive Landscape, Regional Analysis, DROC & SWOT Analysis, Forecast Outlook
Key Segments
• By Product (Distribution Panel, Motor Control Panels, Switchboard, Switchgear, and Others)
• By Configuration (Withdrawable, Plug-in, and Fixed Mounting)
• By Installation (Outdoor and Indoor)
• By Insulation (Gas, Vacuum, Oil, Air, and Others)
• By Application (Commercial, Residential, Industrial, and Utility)
Regional Analysis/Coverage
North America (US, Canada, Mexico), Europe (Eastern Europe [Poland, Romania, Hungary, Turkey, Rest of Eastern Europe] Western Europe] Germany, France, UK, Italy, Spain, Netherlands, Switzerland, Austria, Rest of Western Europe]). Asia Pacific (China, India, Japan, South Korea, Vietnam, Singapore, Australia, Rest of Asia Pacific), Middle East & Africa (Middle East [UAE, Egypt, Saudi Arabia, Qatar, Rest of Middle East], Africa [Nigeria, South Africa, Rest of Africa], Latin America (Brazil, Argentina, Colombia Rest of Latin America)
Company Profiles
ABB, Eaton Corporation, Siemens AG, Schneider Electric SE, General Electric, Hubbell Inc., Havells India Ltd., Mitsubishi Electric Corporation, Fujitsu Limited, Toshiba Corporation
Key Drivers
• Increasing global demand for electricity
• Rising adoption of renewable energy sources
Market Restraints
• High initial investment required for the development and deployment of advanced power distribution components
• Complex regulatory frameworks governing the power sector in different countries