Report Scope & Overview:
The Silent Generator Market size was valued at USD 3.1 billion in 2022 and is expected to grow to USD 5.28 billion by 2030 and grow at a CAGR of 6.9% over the forecast period of 2023-2030.
A silent generator is a type of generator that operates within a soundproof container or generator enclosure to minimize the noise produced by the generator. The generator enclosure contains either layer of hard material that bounce back the sound energy into the soundproof container or enclosure or soft porous material which absorbs the sound energy and then converts it into heat. Higher-frequency sounds are absorbed by the porous material and low-frequency sounds are absorbed by the layers of hard material.
The silent generator produces less than 60 dB noise levels. Silent generators are also called quiet generators. Silent generators are designed to produce minimal sound. This makes them ideal for operating in a residential area and environment-friendly. To fulfill the increasing demand for electricity due to rapid industrialization developing and developed countries have increased the demand for silent generators by many industries across the world.
Impact of COVID-19:
The global generator market has been adversely affected by the COVID-19 pandemic, as the demand for electricity has decreased worldwide. Industries that rely heavily on electricity have been hit hard, resulting in temporary closures of many companies. This has had a significant impact on the silent generator market during the pandemic. The manufacturing, tourism, and construction sectors have been particularly affected due to strict lockdown conditions, workforce shortages, and supply chain disruptions, which have severely hampered the silent generator market.
As businesses struggle to stay afloat, the demand for electricity has decreased, resulting in a decrease in the demand for generators. This has been particularly challenging for the silent generator market, which relies heavily on industries that require a constant and reliable source of power.
The manufacturing sector has been hit particularly hard, with many factories forced to shut down temporarily due to the pandemic. This has resulted in a significant decrease in the demand for generators, as factories are one of the largest consumers of electricity. Similarly, the tourism and construction sectors have also been severely impacted, with many hotels and construction sites forced to close due to the pandemic.
Market Dynamics
Drivers
Rapidly growing manufacturing sector in developing countries

Rising need to prevent noise pollution

Increasing demand for silent generator

Fluctuating energy prices
Continuously rising demand for electricity increases the rate of electricity which will drive the market for silent generators. A silent generator does not produce any harsh noise that will lead to noise pollution. It means that the silent generator is environmentally friendly. This factor drives the silent generator market globally. Due to rapid urbanization, the number of manufacturing units is increasing rapidly in developing countries like India. The growth of manufacturing sectors increases the demand for reliable power supply which further propels the growth of the silent generator market.
Restrain
According to International Energy Agency (IEA), renewable energy sources will become the largest source of energy by overtaking coal energy (fossil Fuel). Renewable energy is clean and will not finish in time and have the capacity to provide the required amount of energy to the population across the world. Therefore, the growing adoption of renewable energy sources and energy storage products will hamper the fuel-based silent generator market.
Opportunities
Increasing trend of distributed power generation

Increasing electrification in rural areas of developing countries
Challenges
Impact of Russia-Ukraine War:
The ongoing conflict between Russia and Ukraine has had a significant impact on various industries, including the silent generator market. This market, which provides backup power solutions for homes, businesses, and other facilities, has experienced both positive and negative effects as a result of the war.
On the positive side, the increased demand for reliable power sources in Ukraine has led to a surge in sales of silent generators. Many businesses and individuals have invested in these generators as a precautionary measure against power outages and disruptions caused by the conflict. This has resulted in a boost in revenue for manufacturers and suppliers of silent generators.
However, the war has also had negative consequences for the silent generator market. The economic instability and uncertainty caused by the conflict have led to a decrease in demand for these products in Russia. Additionally, the sanctions imposed on Russia by Western countries have made it difficult for Russian manufacturers to export their products to other countries, further impacting the market.
Impact of Recession:
The global economy has been hit hard by the recent recession, and the silent generator market is no exception. The recession has had a significant impact on the demand for silent generators, as businesses and individuals alike have been forced to cut back on their spending. One of the main reasons for the decline in demand for silent generators is the decrease in construction activity. With fewer construction projects underway, there is less need for generators to power tools and equipment on job sites. Additionally, many businesses have had to reduce their operations or shut down entirely, resulting in a decreased need for backup power.
Market segmentation
By Sound Level
By Type
By Phase
By Fuel
Diesel

Natural Gas

Others (Petrol, LPG, Biodiesel, Coal Gas, Producer Gas, Propane Gas)
By Power Rating
Upto 25kVA

25kVA-49kVA

50kVA-99kVA

100kVA-499kVA

Above 500kVA
By Application
Standby and Peak

Prime Mover
By End-use Industry
Residential

Commercial

Industrial
Regional Analysis
North America region accounted for the largest revenue share of the silent generator market and is expected to grow rapidly during the forecast period. This growth is attributed to the rising demand for backup power solutions, Rapid urbanization rising construction activities, and the rising need for continuous energy supply. The USA is the largest manufacturer of generator in the world which contribute major to the growth of this region.
Asia-Pacific is the second-largest market for silent generators and is estimated to grow with a significant CAGR during the forecast period. Industrialization with rapid development in the residential and commercial sectors is the key factor that drives the silent generator market in this region. The widely growing manufacturing sector in developing countries like India due to fast-paced urbanization propels the market growth significantly in the Asia-Pacific region.
REGIONAL COVERAGE:
North America

Europe

Germany

UK

France

Italy

Spain

The Netherlands

Rest of Europe

Asia-Pacific

Japan

South Korea

China

India

Australia

Rest of Asia-Pacific

The Middle East & Africa

Latin America

Brazil

Argentina

Rest of Latin America
Key Players
The major key players are Cummins Inc., Rolls-Royce plc, Atlas Copco Ltd., Generac Power Systems, Inc, Honda India, MAHINDRA POWEROL., Multiquip Inc., Greaves Cotton Limited., YANMAR HOLDINGS Co., Ltd., Huu Toan, HIMOINSA, Jakson Group, JIANGXI VIGOROUS NEW ENERGY TECHNOLOGY CO., LTD, Kirloskar, Kingsway Group, Yamaha Generators., Constant Power Solutions Ltd, KUBOTA Corporation, Sichuan Yatu Generator Manufacturing Co., Ltd.
Rolls-Royce plc-/company-view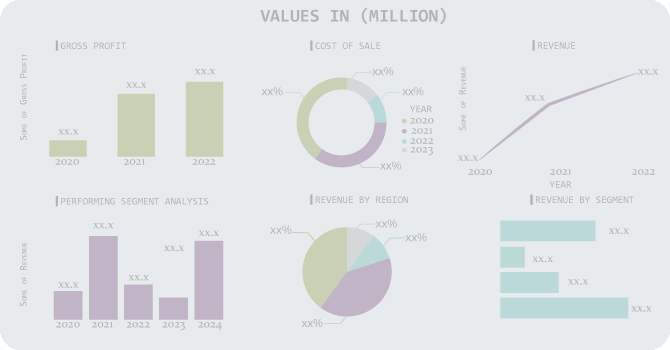 Silent Generator Market Report Scope:
Report Attributes
Details
Market Size in 2022
US$ 3.1 Bn
Market Size by 2030
US$ 5.28 Bn
CAGR
CAGR of 6.9% From 2023 to 2030
Base Year
2022
Forecast Period
2023-2030
Historical Data
2020-2021
Report Scope & Coverage
Market Size, Segments Analysis, Competitive Landscape, Regional Analysis, DROC & SWOT Analysis, Forecast Outlook
Key Segments
• By Sound Level (Super Silent and Silent)
• By Type (Portable and Stationary)
• By Phase (Single Phase and Three Phase)
• By Fuel (Diesel, Natural Gas, and Others [Petrol, LPG, Biodiesel, Coal Gas, Producer Gas, Propane Gas])
• By Power Rating (Upto25kVA, 25kVA-49kVA, 50kVA-99kVA, 100kVA-499kVA, and Above 500kVA)
• By Application (Standby and Peak and Prime Mover)
• By End-use Industry (Residential, Commercial, and Industrial)
Regional Analysis/Coverage
North America (USA, Canada, Mexico), Europe
(Germany, UK, France, Italy, Spain, Netherlands,
Rest of Europe), Asia-Pacific (Japan, South Korea,
China, India, Australia, Rest of Asia-Pacific), The
Middle East & Africa (Israel, UAE, South Africa,
Rest of Middle East & Africa), Latin America (Brazil, Argentina, Rest of Latin America)
Company Profiles
Cummins Inc., Rolls-Royce plc, Atlas Copco Ltd., Generac Power Systems, Inc, Honda India, MAHINDRA POWEROL., Multiquip Inc., Greaves Cotton Limited., YANMAR HOLDINGS Co., Ltd., Huu Toan, HIMOINSA, Jakson Group, JIANGXI VIGOROUS NEW ENERGY TECHNOLOGY CO., LTD, Kirloskar, Kingsway Group, Yamaha Generators., Constant Power Solutions Ltd, KUBOTA Corporation, Sichuan Yatu Generator Manufacturing Co., Ltd.
Key Drivers
• Rapidly growing manufacturing sector in developing countries
• Rising need to prevent noise pollution
Market Opportunities
• Increasing trend of distributed power generation
• Increasing electrification in rural areas of developing countries