Report Scope & Overview:
Smart Grid Security Market is anticipated to develop at a CAGR of 10.21% from 2023 to 2030, from a value of USD 7.63 billion in 2022 to USD 16.60 billion in 2030.
A smart grid is a vast and intricate network that connects millions of devices, empowering both electricity providers and consumers. This integration enhances the efficiency of the power system by continuously monitoring, regulating, and managing the flow of electricity according to customer demands. Smart grids are the result of combining traditional power grids with information and communication technologies. As the smart grid security market continues to evolve, it aims to achieve efficient, reliable, economical, and environmentally friendly energy distribution.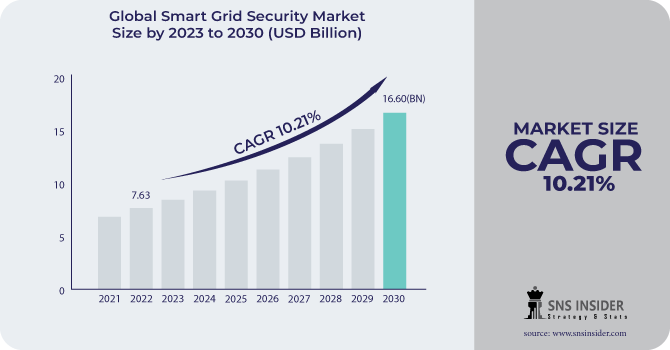 Smart grids utilize various technologies, including advanced components, integrated communication systems, advanced control methods, improved decision support and interfaces, and measurement and sensing capabilities. These technologies work together to manage energy savings by reducing consumption. Consequently, the smart grid security market is expected to offer solutions that secure the network infrastructure, data, and connected devices within the grid. The primary driving force behind the global smart grid security market is the potential for energy savings through reduced consumption facilitated by smart grid networks. Other factors driving this market include fraud detection, the avoidance of technical losses, and reduced balancing costs through the use of data analysis techniques.
Market Dynamics
Drivers
The Growing Sophistication of Cyber-Attacks

As the threat of cyber-attacks looms, it becomes imperative for organizations to prioritize compliance with standards and regulations.

Global Development of Smart Grids
The global development of smart grids has been on the rise, revolutionizing the way we manage and distribute electricity. These advanced systems integrate cutting-edge technology to enhance efficiency, reliability, and sustainability in power grids worldwide. However, with this increased sophistication comes a growing concern for cyber-attacks targeting these smart grids. The sophistication of cyber-attacks has reached unprecedented levels, posing significant challenges to the security of smart grids. Hackers and cybercriminals are constantly evolving their tactics, exploiting vulnerabilities in these advanced systems. This necessitates a proactive approach to cybersecurity, with continuous monitoring, threat intelligence, and robust defense mechanisms in place.
Restrains
The lack of security awareness among stakeholders in the smart grid industry is a pressing concern that demands immediate attention. In order to ensure the smooth and secure operation of our modern power grids, it is crucial for all parties involved to possess a comprehensive understanding of the potential risks and vulnerabilities associated with this technology. The smart grid, a sophisticated network of interconnected devices and systems, has revolutionized the way we generate, distribute, and consume electricity. However, this technological advancement has also introduced new avenues for cyber threats and attacks. Without a strong foundation of security awareness, stakeholders such as utility companies, regulators, manufacturers, and consumers are left vulnerable to potential breaches and disruptions. To address this issue, it is imperative to establish robust security awareness programs that educate and empower stakeholders. These programs should encompass a wide range of topics, including the identification of potential threats, best practices for securing smart grid infrastructure, and the importance of regular updates and patches. By equipping stakeholders with the knowledge and tools necessary to mitigate risks, we can significantly enhance the overall security posture of the smart grid ecosystem.
Opportunities
Smart grid advancement is ongoing

Offering integrated cybersecurity and IT solutions for the smart grid
Challenges
Ensuring the continuity of cybersecurity standards is crucial.

The high cost associated with transitioning from a traditional grid to a smart grid has been a significant concern.
Impact of the Russia-Ukraine
Ukraine plays a crucial role in the transit of Russian natural gas to Europe. This geopolitical tension has raised concerns about energy security in the region. As a result, European countries have been working on diversifying their energy sources and enhancing the resilience of their energy infrastructure, which may lead to increased investments in smart grid technology and security measures. Smart grids are vulnerable to cyberattacks, and the Russia-Ukraine conflict has highlighted the importance of protecting critical infrastructure from such threats. According to Google, Russia significantly escalated its cyber operations by 250% in 2022 compared to 2020, with a staggering 298% surge in attacks targeting NATO countries. Governments and utilities are likely to invest more in cybersecurity for smart grids to safeguard against potential attacks, as well as to maintain grid stability during times of geopolitical tension. The instability in the region has led to a renewed focus on energy independence and resilience. This focus can drive investments in modernizing electrical grids and expanding smart grid infrastructure, which, in turn, will boost the smart grid security market. Geopolitical instability can affect investor sentiment. As the war escalates or de-escalates, it can influence funding and investment decisions in the smart grid security market. Investors might be more willing to allocate resources to companies working on grid security solutions during times of heightened risk. The war may accelerate global efforts to reduce dependency on fossil fuels and diversify energy sources. Smart grids are an integral part of the transition to cleaner and more sustainable energy systems. As such, the demand for smart grid technology, including security measures, may increase as countries seek to modernize their grids and integrate renewable energy sources.
Impact of Recession
During a recession, both public and private sector budgets tend to be constrained. Utilities and governments may reduce their spending on infrastructure projects, including the implementation and enhancement of smart grids. This could lead to a decrease in investments in smart grid security solutions. Recession-related uncertainties can lead to delays in smart grid deployment and expansion projects. When grid expansion slows down or halts, the demand for security solutions may also decrease. Delayed projects can disrupt the growth trajectory of the smart grid security market. Economic downturns may motivate cybercriminals to target critical infrastructure like smart grids. A weakened economy could lead to an increase in cyberattacks, highlighting the importance of robust smart grid security measures. This could potentially drive an increased focus on security solutions. During a recession, governments might implement stimulus packages that focus on infrastructure projects. If these packages include funding for smart grid projects, it could lead to increased investments in both smart grids and their security. This depends on the government's priorities and policies. Despite the short-term challenges, the long-term outlook for the smart grid security market may remain positive. The need for modernizing and securing power grids to meet the increasing demands of energy and address environmental concerns is a fundamental driver for the market.
Key Market Segmentation
By Security Type
Application Security

Endpoint Security

Database Security

Network Security
By Solution
Antivirus and antimalware

Firewall

Identity and Access Management (IAM)

Encryption

Security and vulnerability management

Intrusion Detection System/Intrusion Prevention System (IDS/IPS)

Distributed Denial of Service (DDoS)

Others
By Service
Professional Service

Managed Service
By Deployment Type
By Application
Smart Meters

Smart Application

Others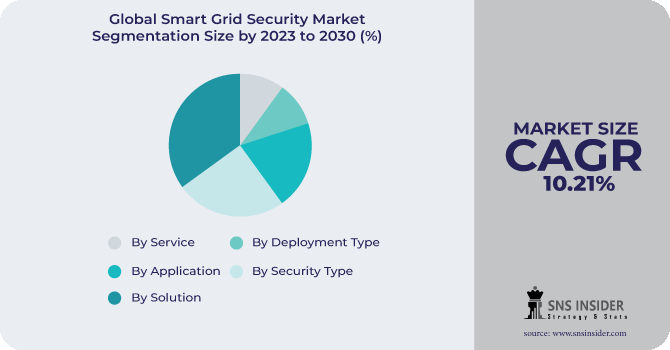 The market is segmented based on security type, including application security, endpoint security, database security, and network security. Database security is expected to dominate the market due to the increasing number of cyber-attacks and threats targeting critical infrastructure. Furthermore, the market is witnessing significant technological advancements and research and development efforts in each segment.
Regional Analysis
North America is poised to lead the market in cybersecurity due to its heightened awareness of the importance of information and research & development in combating cyber-attacks. The region's transition from a conventional grid network to a smart grid network, which involves the replacement of transmission and distribution lines, is a key driver of market growth.
Europe, on the other hand, boasts the highest revenue-generating market due to its increased adoption of smart grids across various countries. Additionally, the region has seen a significant rise in the penetration of smart meters, which has had a positive impact on the market. The Asia Pacific region is expected to experience robust growth in the market, thanks to the implementation of efficient billing procedures through smart grids. Furthermore, the early identification of faults and the reduced time required for the correction of faulty equipment have contributed to the region's market growth. Notably, countries such as Japan, India, and China are expected to play a major role in driving market growth, given their large number of electricity network customers.
REGIONAL COVERAGE:
North America
Europe
Eastern Europe

Poland

Romania

Hungary

Turkey

Rest of Eastern Europe

Western Europe

Germany

France

UK

Italy

Spain

Netherlands

Switzerland

Austria

Rest of Western Europe
Asia Pacific
China

India

Japan

South Korea

Vietnam

Singapore

Australia

Rest of Asia Pacific
Middle East & Africa
Middle East

UAE

Egypt

Saudi Arabia

Qatar

Rest of Middle East

Africa

Nigeria

South Africa

Rest of Africa
Latin America
Brazil

Argentina

Colombia

Rest of Latin America
Key Players:
The major players in the market are AT&T Cybersecurity, CyberX, BAE Systems, Cisco, Intel Corporation, IBM, IOActive, Inc, Siemens, Symantec, Sophos, Leidos, Alert Logic, N-Dimension Solutions, Inc., and others in the final report.
BAE Systems-Company Financial Analysis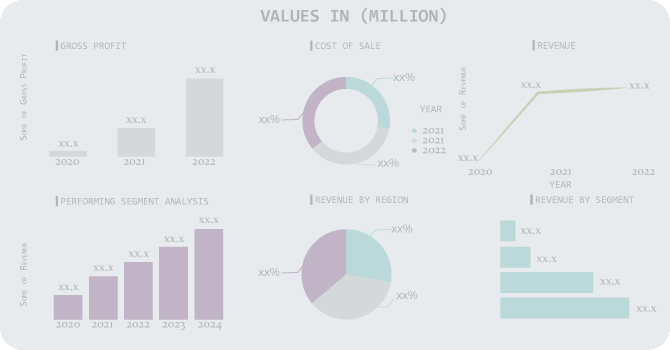 Recent development
In May 2021, Impact Solar, a prominent energy company based in Thailand, joined forces with Hitachi ABB Power Grids to establish an energy storage system for the largest privately owned microgrid in the country.
In January 2021, Schneider Electric successfully acquired DC Systems BV, a leading supplier of smart systems. This strategic acquisition has greatly contributed to the company's progress in driving innovations in electrical distribution.
In February 2020, prominent CISOs and cybersecurity experts from Europe gathered in Berlin to enhance prevention, detection, and response strategies. Their primary objective was to safeguard the smart grid's reliability and resilience against an ever-evolving threat landscape.
Smart Grid Security Market Report Scope
Report Attributes
Details
Market Size in 2022
US$ 7.63 Bn
Market Size by 2030
US$ 16.60 Bn
CAGR
CAGR of 10.21 % From 2023 to 2030
Base Year
2022
Forecast Period
2023-2030
Historical Data
2019-2021
Report Scope & Coverage
Market Size, Segments Analysis, Competitive Landscape, Regional Analysis, DROC & SWOT Analysis, Forecast Outlook
Key Segments
• By Security Type (Application Security, Endpoint Security, Database Security, Network Security)
• By Solution (Antivirus and antimalware, Firewall, Identity and Access Management (IAM), Encryption, Security and vulnerability management, Intrusion Detection System/Intrusion Prevention System (IDS/IPS), Distributed Denial of Service (DDoS), Others)
• By Service (Professional Service, Managed Service)
• By Deployment Type (Cloud, On-Premises)
• By Application (Smart Meters, Smart Application, Others)
Regional Analysis/Coverage
North America (US, Canada, Mexico), Europe (Eastern Europe [Poland, Romania, Hungary, Turkey, Rest of Eastern Europe] Western Europe] Germany, France, UK, Italy, Spain, Netherlands, Switzerland, Austria, Rest of Western Europe]), Asia Pacific (China, India, Japan, South Korea, Vietnam, Singapore, Australia, Rest of Asia Pacific), Middle East & Africa (Middle East [UAE, Egypt, Saudi Arabia, Qatar, Rest of Middle East], Africa [Nigeria, South Africa, Rest of Africa], Latin America (Brazil, Argentina, Colombia Rest of Latin America)
Company Profiles
AT&T Cybersecurity, CyberX, BAE Systems, Cisco, Intel Corporation, IBM, IOActive, Inc, Siemens, Symantec, Sophos, Leidos, Alert Logic, N-Dimension Solutions, Inc.
Key Drivers
• The Growing Sophistication of Cyber-Attacks
• As the threat of cyber-attacks looms, it becomes imperative for organizations to prioritize compliance with standards and regulations.
• Global Development of Smart Grids
Market Restraints
• Improving Security Awareness Among Smart Grid Stakeholders