REPORT SCOPE & OVERVIEW:
Botulinum Toxin Market size was valued at USD 6.5 billion in 2022 and it is expected to be worth around USD 15.86 billion by 2030 growing at a remarkable GAGR of 11.8% over the forecast period 2023-2030.
The bacteria Clostridium botulinum produces the protein and neurotoxin known as botulinum toxin. When injected into muscle, the toxin, which is a specific blocker of acetylcholine released from nerves, prevents neural transmission from the nerves. One of the most remarkable substances discovered in medicine and science is botulinum toxin. Over the past ten years, the use of botulinum toxin in cosmetology has expanded quickly, making it one of the most popular and extensively used aesthetic procedures in the world today. The need for cosmetic operations has increased as aesthetic qualities have become more important in both developed and emerging nations. The market will expand more quickly as more botulinum toxin drugs, including botox, xeomin, dysport, and others, become available. The growth of the botulinum toxin market is anticipated to be boosted in the upcoming years by the rising use of botulinum toxin injection in a number of aesthetic operations, such as the treatment of glabellar lines, chemical browlifts, forehead lines, and others. There are now only a few Type-A botulinum toxin products on the market and only one Type-B product (Myobloc). Although there are increasing chances for the extension of botulinum toxin's therapeutic application area in the near future, major manufacturers are increasing their expenditure on R&D programmes to investigate the therapeutic use of the toxin. In 2022, the botulinum toxin-A category had the highest revenue share at 98.7%. Due to advantages including low pain, no blood loss, and a lack of scarring after the surgery, botulinum toxin A is expected to develop at a large rate due to an increase in consumer desire. The treatment of persistent migraines, tension-type headaches, and other primary neurological illnesses using botulinum toxin type A is becoming more common. Products made from botulinum toxin type A are used for a variety of medicinal and cosmetic purposes, and given the growing interest in aesthetic beauty, the market is expected to expand further in the near future. The botulinum toxin market is divided into two types based on the product type A and type B. Additionally, a variety of type-A botulinum toxin products are sold commercially.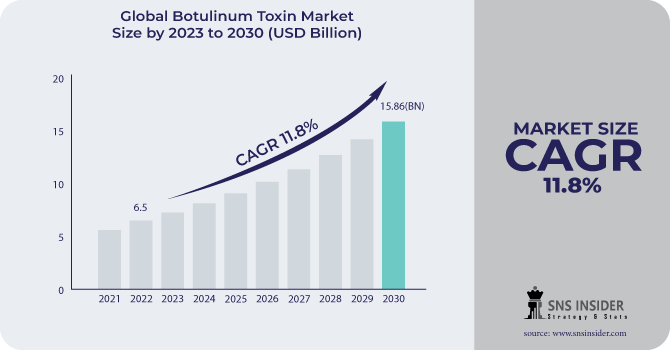 MARKET DYNAMICS
DRIVERS
The use of botulinum toxin in cosmetic procedures, such as eliminating face wrinkles and creases, is fuelling the market for aesthetics. The prevalence of neurological problems is on the rise, and Botulinum Toxin is used to treat a variety of neurological conditions like cervical dystonia, spasticity, and migraines, which is boosting market growth. The Botulinum Toxin market is being driven by technological developments in the production process, drug delivery systems, and product formulations. As the elderly population grows, there will likely be an increase in demand for Botulinum Toxin due to age-related ailments and aesthetic concerns.
RESTRAIN
Although Botulinum Toxin is generally thought to be safe, there are potential side effects and hazards that could limit market growth, such as muscle weakness, allergic reactions, and other negative outcomes. Botulinum toxin products are subject to rules that are too strict, which makes it difficult for new competitors to enter the market. however, their competition with Botulinum Toxin in the aesthetics sector, such as dermal fillers or surgical procedures, may impede market expansion.
OPPORTUNITY
Botulinum toxin products have a chance to expand as a result of the trend towards non-surgical treatments, notably in the aesthetics industry. Opportunities for market growth exist in emerging economies due to the expanding healthcare infrastructure, rising disposable incomes, and greater awareness of cosmetic procedures. Creation of original formulas New possibilities may arise from ongoing research and development projects aiming at lengthening the duration of action, decreasing adverse effects, and increasing the therapeutic applications of botulinum toxin.
CHALLENGES
Concerns about intellectual property & Price competition.

Public perception and safety issues.
Market share and profitability are impacted by issues with patent expirations, generic competition, and intellectual property disputes. The existence of cheaper alternatives and fierce manufacturer competition can be problematic for price and market dominance. The market continues to have difficulties upholding public confidence, addressing safety issues, and controlling potential Botulinum Toxin abuse.
IMPACT OF RUSSIAN UKRAINE WAR
Economic instability in the area could result from the conflict and have an impact on consumer spending power and healthcare expenses. The demand for Botulinum Toxin-based medicinal operations and aesthetic procedures may be impacted by uncertainty and economic difficulties. Legal and regulatory matters The regulatory environment for items containing botulinum toxin may be impacted by political tensions and changes in rules brought on by the conflict. This could slow down market entry and expansion by making it more difficult or taking longer to get the required permissions. Healthcare infrastructure, including hospitals, clinics, and medical practises, can be affected by violence and disruption of that infrastructure. Access to medical services, particularly Botulinum Toxin-based medicinal and aesthetic procedures, may be hampered as a result.
IMPACT OF ONGOING RECESSION
Healthcare expenditures may experience restrictions during a recession, including cuts to public healthcare spending. This may have an indirect impact on the market for Botulinum Toxin, particularly in nations with inadequate insurance or payment for aesthetic procedures. During a recession, market dynamics and demand may change as people look for less expensive alternatives to pricy aesthetic procedures. This can result in a rise in demand for less expensive cosmetic treatments, which might have an effect on the market for injections of botulinum toxin. Pressure on prices and competition Price sensitivity tends to rise during an economic slump. Healthcare providers and patients may bargain for reduced costs, and manufacturers may see more intense competition. This could put pressure on the botulinum toxin market price and profit margins.
MARKET SEGMENTATION
KEY MARKET SEGMENTS
By Product
Type A

Botox

Dysport

Xeomin

Others

Type B
By Application
Therapeutic

Chronic Migraine

Overactive Bladder

Cervical Dystonia

Spasticity

Others

Aesthetic

Glabellar Lines

Crow's Feet

Forehead Lines

Others
By End-use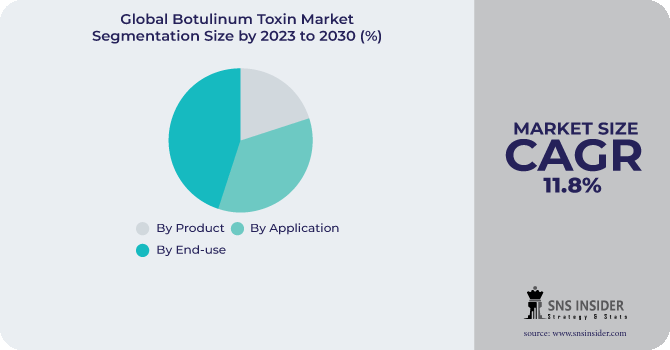 REGIONAL COVERAGE:
North America
Europe
Germany

UK

France

Italy

Spain

The Netherlands

Rest of Europe
Asia-Pacific
Japan

South Korea

China

India

Australia

Rest of Asia-Pacific
The Middle East & Africa
Latin America
Brazil

Argentina

Rest of Latin American
REGIONAL ANALYSES
North America
Due to rising disposable income and an increase in cosmetic operations, North America held a sizeable revenue share of 36.8% in 2022 and is expected to reach USD 5.1 billion by 2030. For instance, according to the American Society of Plastic Surgeons (ASPS), 1.3 million procedures with botulinum toxin products were carried out in 2019. As a result, the region's growing use of goods containing botulinum toxin in a variety of cosmetic procedures will propel the market's expansion in North America.
Asia Pacific
Due to advantageous reimbursement, a sizable patient population, and the availability of advanced medical facilities in several nations, the Asia Pacific region is anticipated to see the highest CAGR of 14.4% over the projection period. Higher levels of beauty consciousness and aesthetic awareness are present in nations like South Korea, China, and Japan, which is projected to propel market expansion. In addition, there are more and more medical spas and cosmetic clinics opening up in nations like Thailand, Singapore, and Malaysia. These elements are anticipated to fuel the botulinum toxin market in the area.
Key Players
The Major Key players are Ipsen Group, Allergen, Inc. Metabiologic, Merz Pharma, US Worldmeds, Evolus, Galderma, Lanzhou Institute of Biological Products and others.
Metabiologic-Company Financial Analysis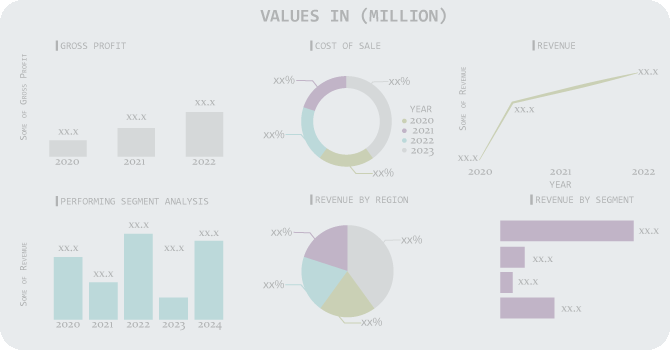 RECENT DEVELOPMENT
Merz Pharma
Evolus Inc. announced in November 2021 that preclinical research to test a higher dose of the anti-wrinkle medication Jeuveau (pra botulinum toxin A-xv) for a longer period of time had started. This should enable the business to enhance how its product is used in various medical scenarios.
Tenjin Pharma's Xeomin
The Japanese Ministry of Health has given its approval for Tenjin Pharma's Xeomin (into botulinum toxin A) with intravenous infusion in 50, 100, and 200 doses for the treatment of lower extremity spasticity. Merz Pharmaceuticals and Tenjin Medicine will start selling it in July 2020. By increasing the value of its business portfolio, the company will be able to increase the stream of money it produces.
Botulinum Toxin Market Report Scope:
Report Attributes
Details
Market Size in 2022
US$ 6.5 Bn
Market Size by 2030
US$ 15.86 Bn
CAGR
CAGR of 11.8% From 2023 to 2030
Base Year
2022
Forecast Period
2023-2030
Historical Data
2020-2021
Report Scope & Coverage
Market Size, Segments Analysis, Competitive Landscape, Regional Analysis, DROC & SWOT Analysis, Forecast Outlook
Key Segments
• By Product (Type A, Type B)
• By Application (Therapeutic, Aesthetic)
• By End-use (Hospitals, Dermatology Clinics, Spas and Cosmetic Centers)
Regional Analysis/Coverage
North America (USA, Canada, Mexico), Europe
(Germany, UK, France, Italy, Spain, Netherlands,
Rest of Europe), Asia-Pacific (Japan, South Korea,
China, India, Australia, Rest of Asia-Pacific), The
Middle East & Africa (Israel, UAE, South Africa,
Rest of Middle East & Africa), Latin America (Brazil, Argentina, Rest of Latin America)
Company Profiles
Ipsen Group, Allergen, Inc. Metabiologic, Merz Pharma, US Worldmeds, Evolus, Galderma, Lanzhou Institute of Biological Products and others.
Key Drivers
• Growing demand for cosmetic operations, medical technology advances.
• Population ageing.
Market Opportunities
• Growing acceptance of non-surgical therapies & Market expansion in emerging economies.