REPORT SCOPE & OVERVIEW
The Fluorosurfactant Market size was USD 650.6 million in 2022 and is expected to Reach USD 939.4 million by 2030 and grow at a CAGR of 4.7 % over the forecast period of 2023-2030.
Fluorosurfactant, often known as fluorinated surfactants, is a chemical compound having fluorine atoms that have surfactant properties. Surfactants are substances that reduce surface tension between two separate phases, such as a solid and a liquid or two immiscible liquids. They are widely used in a range of industrial and consumer applications due to their ability to modify the wetting, spreading, emulsifying, and foaming properties of liquids.
Get E-PDF Sample Report on Fluorosurfactant Market - Request Sample Report
Firefighting foams can better put out flammable liquid fires by adding fluorosurfactants, which do this by creating a thin, stable layer on the fuel's surface. In the oil and gas sector, they can alter the wettability of reservoir rocks, potentially improving oil recovery from wells. Also, they contribute to the production of electronics by enhancing the effectiveness of cleaning solutions, soldering fluxes, and other procedures.
MARKET DYNAMICS
KEY DRIVERS
Huge funding for research and development activity

Paints & Coatings are the major application segment
Paints and coatings containing fluorosurfactants are more resistant to dirt, stains, and water. It considerably reduces liquid coating surface tension, allowing them to spread more freely over substrates. Also, it aids in surface wetting, allowing paints and coatings to spread smoothly and form a smooth, homogeneous film. Because of their excellent pigment wetting, levelling, and anti-blocking properties, fluorosurfactants will dominate the industry in the near future. As a result of rapid urbanization, new construction, and automobile sectors growth in every region fuels the adoption of fluorosurfactants in Paints and coatings driving the fluorosurfactants market growth.
RESTRAIN
High price of fluorosurfactant raw material, manufacturing

Availability of substitutes for fluorosurfactant
Fluorine is a relatively rare and costly element, and its inclusion in chemicals may contribute to greater fluorosurfactant raw material costs. Fluorosurfactant production frequently requires complex chemical procedures that necessitate specialized equipment and expertise. This complexity can raise production costs in areas such as raw materials, energy consumption, and processing. In addition, the fluorosurfactant market is being challenged by non-fluorinated surfactants, bio-based surfactants, and other specialty surfactants. These alternatives may offer comparable performance or more sustainable profiles, challenging the market share of fluorosurfactant. Manufacturers need to demonstrate the unique advantages and value proposition of fluorosurfactants over alternatives to maintain their position in the market.
OPPORTUNITY
Rising awareness about the benefits of fluorosurfactant

Raising applications of fluorosurfactant in a wide range of industries
Fluorosurfactants have a wide range of applications due to their unique qualities, which include the ability to reduce surface tension and give water and oil-repellent characteristics. Paints and coatings, adhesives, oil and gas, textiles, electronics, and the oil and gas industry for applications such as enhanced oil recovery (EOR) and fracking are some of their principal applications. As energy consumption rises, so will oil and gas exploration and production operations, creating opportunities for fluorosurfactant manufacturers. As these industries expand and develop, the need for high-performance fluorosurfactants is expected to rise, presenting new opportunities for market participants.
CHALLENGES
The stringent rules on the environment

The toxicity of fluorosurfactant-based surfactants
Fluorosurfactant containing products are more expensive than hydrocarbon-based surfactants. Furthermore, fluorine-based surfactants are part of the larger product category known as Forever Chemicals. Because of the negative impacts on health and the environment, as well as the hazardous nature of long-chain fluorosurfactant, this chemical category has been prohibited in many countries throughout the world. Chemical corporations attempted to phase out and limit their use. As a result, stringent rules applied by the government on fluorine-based surfactants may impede market growth.
IMPACT OF ONGOING RECESSION
During a recession, consumer and industrial spending capacity decreases. Fluorosurfactant-dependent industries like paints, adhesives, industrial coatings, textiles, and electronics may see a decline in consumer demand for their goods due to inflation. As a result, there may be less need for fluorosurfactants. If fluorosurfactant producers are unable to successfully alter their pricing, they may have trouble gaining profit.
Fluorosurfactants are widely used in the paint & coating and construction industries. Growing concerns about a global recession have impacted the price of crude oil. Brent crude prices have dropped 13% so far in FY23. As a result, crude-based derivatives are now less expensive. As a result, the outlook for the margins of the paint and adhesive industries is positive. If there is growth in any end-user sectors like Paints & Coatings, Adhesives, Detergents & Cleaning Agents and others then indirectly fluorosurfactants market will grow.
MARKET SEGMENTATION
by Type
Anionic Fluorosurfactant

Amphoteric Fluorosurfactant

Cationic Fluorosurfactant

Non-ionic Fluorosurfactant
by Application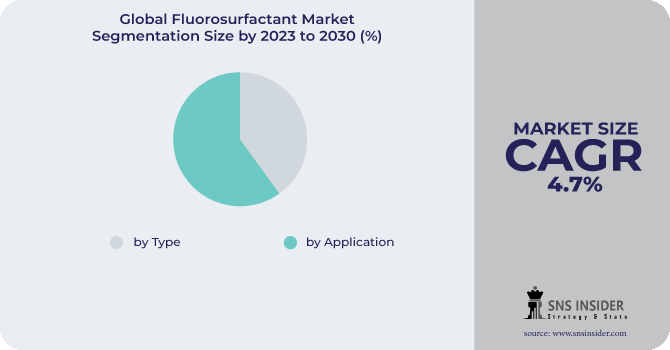 Get Customized Report as Per Your Business Requirement - Request For Customized Report
By Type
Anionic fluorosurfactants can greatly reduce liquid surface tension, making them extremely effective at spreading and wetting on a variety of surfaces. This characteristic is critical in coatings, adhesives, and paints. Other than anionic, Non-ionic fluorosurfactants have widespread use in sectors such as they both are used to reduce surface tension and increase wetting, which results in improved coating and paint application qualities. Fluorosurfactants are used to improve the effectiveness of firefighting foam in suppressing flammable liquid fires. They can improve oil recovery by changing the wettability of reservoir rocks. In the electronics sector, fluorosurfactants are used to increase the effectiveness of cleaning agents, soldering fluxes, and other procedures. The increasing applications in Paints & Coatings, Oil & gas industry drive the demand for anionic-type fluorosurfactants.
REGIONAL ANALYSIS
North America is a significant market for fluorosurfactant from the construction and industrial sector and production & development capabilities. The United States is the major contributor to the market in this region, driven by demand from various industries such as paints & coatings, adhesives, textiles, and oil and gas.
Europe is another prominent region in the fluorosurfactant market. The demand for fluorosurfactants from automotive, electronics, and construction, which are key consumers of fluorosurfactant. The region has strict regulations regarding chemical usage and environmental protection, driving the demand for fluorosurfactants with low environmental impact.
The Asia-Pacific region is witnessing rapid growth in the fluorosurfactant market. The growth is primarily driven by expanding building and infrastructure activities, rising disposable income, and increasing demand for consumer goods. plastic paints, automotive paints, and metal coatings that are key consumers of fluorosurfactant. Additionally, growing environmental concerns and stricter regulations are pushing for the adoption of fluorosurfactant with lower toxicity and environmental impact.
Latin America is an emerging market for fluorosurfactant, with countries like Brazil, Mexico, and Argentina leading the growth. The region's industrial growth, including the automotive, construction, and chemical sectors, is driving the demand for fluorosurfactants. The Surfactants that have high durability chemical resistance and abrasion are used in paints and coating industrial applications has led to growth in demand for fluorosurfactant.
The Middle East and Africa region has witnessed industrial growth and infrastructure development. The construction and oil and gas sectors play a significant role in driving the demand for fluorosurfactant in this region.
REGIONAL COVERAGE
North America
Europe
Eastern Europe

Poland

Romania

Hungary

Turkey

Rest of Eastern Europe

Western Europe

Germany

France

UK

Italy

Spain

Netherlands

Switzerland

Austria

Rest of Western Europe
Asia Pacific
China

India

Japan

South Korea

Vietnam

Singapore

Australia

Rest of Asia Pacific
Middle East & Africa
Middle East

UAE

Egypt

Saudi Arabia

Qatar

Rest of Middle East

Africa

Nigeria

South Africa

Rest of Africa
Latin America
Brazil

Argentina

Colombia

Rest of Latin America
KEY PLAYERS
3M, the Chemours Company, DIC CORPORATION, Chemguard, Merck KGaA., Solvay, DYNAX, Maflo spa, Innovative Chemical Technologies, Alfa Chemicals., AGC SEIMI CHEMICALS CO.LTD, OMNOVA Solutions. Inc, and other key players mentioned in the final report.
Chemours Company-Company Financial Analysis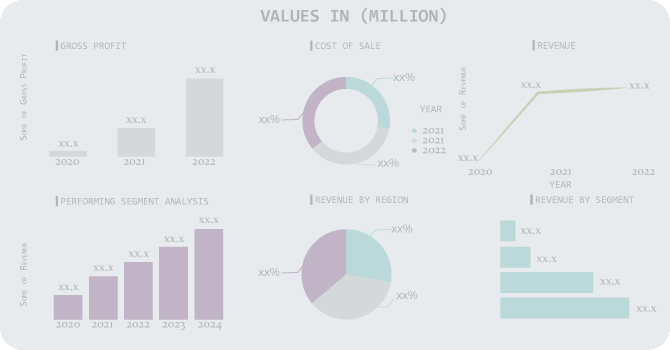 RECENT DEVELOPMENTS
Solvay- In 2021 Solvay announced the introduction of two new non-fluorosurfactant technologies, Tecnoflon® LX and Hylar® 5000S which will be produced at the company in New Jersey facility by 2021.
Fluorosurfactant Market Report Scope:
Report Attributes
Details
Market Size in 2022
US$ 650.6 Mn
Market Size by 2030
US$ 939.4 Mn
CAGR
CAGR of 6.4 % From 2023 to 2030
Base Year
2022
Forecast Period
2023-2030
Historical Data
2020-2021
Report Scope & Coverage
Market Size, Segments Analysis, Competitive Landscape, Regional Analysis, DROC & SWOT Analysis, Forecast Outlook
Key Segments
• By Type (Anionic, Non-ionic, Amphoteric, Cationic)
• By Application (Paints & Coatings, Adhesives, Detergents & Cleaning Agents, Flame Retardants, Oil & Gas, Others)
Regional Analysis/Coverage
North America (US, Canada, Mexico), Europe (Eastern Europe [Poland, Romania, Hungary, Turkey, Rest of Eastern Europe] Western Europe] Germany, France, UK, Italy, Spain, Netherlands, Switzerland, Austria, Rest of Western Europe]). Asia Pacific (China, India, Japan, South Korea, Vietnam, Singapore, Australia, Rest of Asia Pacific), Middle East & Africa (Middle East [UAE, Egypt, Saudi Arabia, Qatar, Rest of Middle East], Africa [Nigeria, South Africa, Rest of Africa], Latin America (Brazil, Argentina, Colombia Rest of Latin America)
Company Profiles
3M, the Chemours Company, DIC CORPORATION, Chemguard, Merck KGaA., Solvay, DYNAX, Maflo spa, Innovative Chemical Technologies, Alfa Chemicals., AGC SEIMI CHEMICALS CO.LTD, OMNOVA Solutions. Inc
Key Drivers
• Huge funding for research and development activity
• Paints & coatings are the major application segment
Market Restraints
• High price of fluorosurfactant raw material, manufacturing
• Availability of substitutes for fluorosurfactant