Report Scope & Overview:
The Quantum Sensors Market size was valued at USD 260.2 Million in 2022 and is expected to grow to USD 882.90 Million by 2030 and grow at a CAGR of 16.2% over the forecast period of 2023-2030.
Quantum sensors commonly rely on quantum mechanical properties and optical states of light to build dynamic systems. Quantum current sensors, especially diamond quantum sensors, have quantized energy levels and monitor a physical property via quantum coherence. These sensors receive light at specific frequencies, absorb it, and then reemit it at different frequencies. The Tokyo Institute of Technology research team has developed a detecting technique based on diamond quantum sensors that can measure strong currents and calculate the battery charge with an accuracy of 1%. The novel sensor is suitable for use in autos and is small enough to detect milliampere-range currents. The demand for quantum sensors is anticipated to rise along with the demand for high-precision measurements in a variety of applications. Atomic clocks, magnetic sensors, par quantum sensors, gravimeters, and accelerometers are the several product categories that make up the global market for quantum sensors. Revenue in the atomic clock segment is anticipated to increase quickly over the projected period. Following a series of technological developments in the control and modification of atoms by lasers, new and more sophisticated quantum sensors and clocks have been introduced. Atomic clocks, which offer specific advantages in measurement and sensing, are fundamentally quantum mechanical devices. The Global Positioning System (GPS) and other navigation systems depend heavily on atomic clocks, and a group of researchers has created a new blueprint for an atomic clock that might spark a second revolution in quantum science.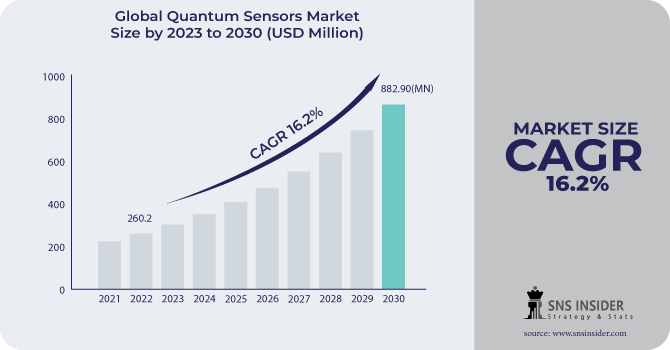 Get More Information on Quantum Sensors Market - Request Sample Report
KEY DRIVERS:
Globally, governments, business associations, academic institutions, and market actors have boosted their spending in research and development related to quantum sensing. The three subfields of quantum technologies are quantum computing, quantum sensing, and quantum communications. Global investment in the development of quantum technology has been growing quickly year after year. The graph below shows how much each country has invested overall on quantum technology over the last few years.
Increased research activity in the quantum realm

Increase in space communication investment
RESTRAIN:
High deployment and upkeep costs

Access to affordable alternatives
OPPORTUNITY:
A new degree of comprehension of the intricate nuances in our world is made possible by quantum sensors. Quantum sensors have a wide range of possible applications, including 3-D protein molecule mapping, early cancer detection, biological process mapping, personalized treatment, early cancer diagnosis, atomic clocks, improved geological research, and nanotechnology. Applications for quantum sensors in the military and defense industry include providing incredibly accurate positioning data and identifying submarines in the water. One of the typical uses of quantum sensors is the measurement of Photosynthetic Photon Flux (PPF) across plant canopies in outdoor settings as well as greenhouses and growth chambers. Active photosynthetic activity is typically measured using the quantum sensor known as the PAR meter.
CHALLENGES:
Quantum sensors require complex manufacturing processes and cutting-edge materials, which adds to the cost of both their development and production. Additionally, a variety of less expensive alternatives are readily available for many potential uses of quantum sensors. Such alternative technology markets are firmly established on a global scale. For instance, gravity and subterranean measurements are already performed by scientists and researchers all over the world using traditional gravimeters and ground penetrating radars. Businesses have created quantum gravimeters in the area of quantum technology that can measure gravity precisely. In contrast to quantum gravimeters, conventional gravimeters are less expensive. Additionally, classic, affordable magnetic sensors are frequently utilized in manufacturing, the automotive, aerospace, medical, and other fields.
IMPACT OF RUSSIAN UKRAINE WAR
Nearly equal to the complexity and fragility of quantum devices is the complexity and the ecosystem of quantum theory is vulnerable. Leaders of quantum enterprises and research organizations must foresee the consequences of this current global crisis as other industries consider the effects of war and economic sanctions on their own capacity to bring products to market at affordable prices and timeframes. Similar to other industries, supply chains that offer everything from raw materials to highly specialized machinery that forms quantum computers and sensors would be most significantly impacted. Helium, which is necessary for the operation of superconducting quantum computers, is a simple illustration of this. Russian sources were used as helium supplies since they were previously overstretched, according to Chemical and Engineering News in the fall of last year. They claim that when the Amur gas processing plant in southeast Russia's Amur region inaugurated three helium production lines, it added 20 million of fresh helium capacity to the system. Additionally, a logistics hub would put liquid helium in cryogenic containers and distribute them all over the world. The plant would roughly 11% increase the amount of helium available globally, and it was hoped that this would reduce volatility. This helium supply, other raw materials coming from Ukraine and Russia, as well as the overall condition of the already severely strained global supply chain, are now in peril.
MARKET SEGMENTATION
By Platform
By Product Type
Atomic Clocks

Magnetic Sensors

Photosynthetically active radiation (PAR) Quantum Sensors

Gravimeters and Accelerometers
By Application
Aerospace & Defense

Oil & Gas

Agriculture & Environment

Construction & Mining

Automotive & Transportation

Healthcare

Others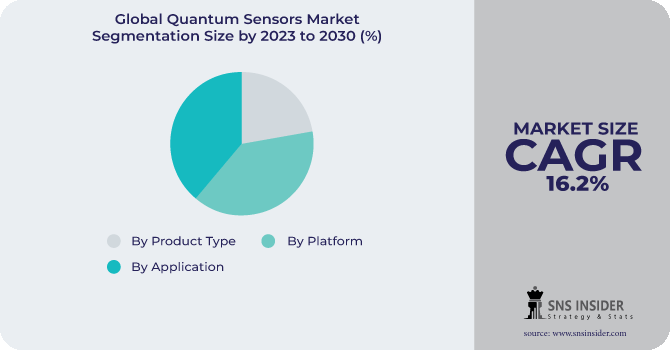 Get Customized Report as per your Business Requirement - Request For Customized Report
REGIONAL ANALYSIS
In terms of revenue share, the Europe region led other regional markets in the global quantum sensors market in 2022. The demand for quantum sensors is increasing as electric vehicles become more and more common in the region's nations. Thanks to diamond-based quantum sensors, it is now possible to monitor the energy contained in electric car batteries with a great deal more precision. By doing this, electric vehicles may use less energy and have a far larger range. These sensors could reduce the weight of the batteries in electric cars by 10%, which would lower the amount of energy required to produce and run automobiles. The use of sensors in transportation vehicles could reduce carbon emissions by 0.2% by 2030.
Due to increased demand and other factors, the North American quantum sensor market holds the second-largest market share trend toward autonomous vehicles, rising rates of a number of illnesses, including cancer, and expanding R&D efforts. Moreover, growing public and commercial investments in the advancement of quantum entanglement and quantum technologies. Additionally, the U.S. market for quantum sensors has the highest market share in this area. From 2022 to 2030, the CAGR for the market for quantum sensors is predicted to be the fastest in Asia-Pacific. This is a result of growing technological developments in quantum sensors as well as the demand for quantum sensors in automotive applications. Additionally, the healthcare industry is using quantum entanglement technologies more and more. Additionally, the greatest market share was held by the China Quantum Sensors market, the Asia-Pacific region's fastest-growing market for quantum sensors was in India.
REGIONAL COVERAGE:
North America
Europe
Eastern Europe

Poland

Romania

Hungary

Turkey

Rest of Eastern Europe

Western Europe

Germany

France

UK

Italy

Spain

Netherlands

Switzerland

Austria

Rest of Western Europe
Asia Pacific
China

India

Japan

South Korea

Vietnam

Singapore

Australia

Rest of Asia Pacific
Middle East & Africa
Middle East

UAE

Egypt

Saudi Arabia

Qatar

Rest of Middle East

Africa

Nigeria

South Africa

Rest of Africa
Latin America
Brazil

Argentina

Colombia

Rest of Latin America
KEY PLAYERS
Some of key players of Quantum Sensors Market are Radix, Networking (Oscilloquartz), AdSense, GWR Instruments Inc., Technology (Microsemi), METER Group, Spectrum Technologies Inc., Adcon Telemetry Gmbh, Microchip, Apogee Instrument Inc., Impedance Ltd, Biospherical Instruments Inc, Thomas Industrial Network Inc., M-Squared Lasers Limited and other players are listed in a final report.
Radix-Company Financial Analysis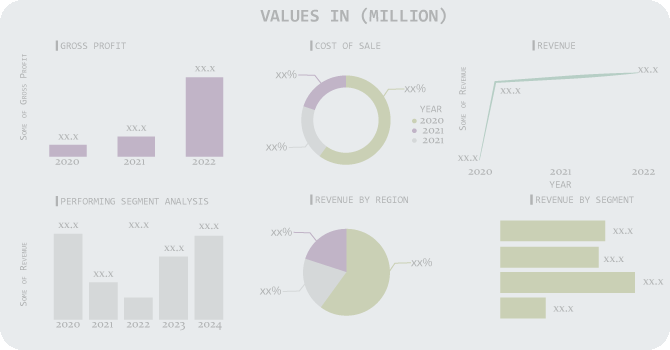 RECENT DEVELOPMENT
In July 2023, Q-CTRL will collaborate with the Australian Department of Defence to develop quantum sensors for enhanced positioning and navigation. This method can pick up minute fluctuations in the gravitational field and acceleration. One of Q-CTRL's key technologies, sophisticated quantum control software, may be able to reduce signal noise and provide durability so that precision is not affected when the device is mounted on moving platforms. Additionally, software control allows for versatility, making it simple to adjust the sensor to measure different items with just a software change.

June 2023: Rapid magnetic imaging is now feasible with diamond-based quantum sensor technology. Fraunhofer IAF has improved its wide-field magnetometer through the use of rapid camera images. The technique offers a remarkable sensitivity.

April 2023: Researchers from UNSW Sydney have developed a chip-scale method for employing OLEDs to image magnetic fields that may transform smartphones into portable quantum sensors. Due to the greater scalability of the method and the absence of laser input, the device is smaller and more easily mass-produced. The method can be used to find manufacturing faults and carry out remote medical diagnostics. Smartphones may someday function as portable quantum sensors thanks to a breakthrough chip-scale technique that uses organic light-emitting diodes to image magnetic fields.

July 2022: The largest quantum sensing division in the world was unveiled by Q-CTRL. Their team debuted its capabilities in front of the public for the first time at the Army Quantum Technology Challenge (QTC) in Adelaide.

Quantum Sensors Market Report Scope:
Report Attributes
Details

Market Size in 2022

US$ 260.2 Million

Market Size by 2030

US$ 882.90 Million

CAGR

CAGR of 16.2% From 2023 to 2030

Base Year

2022

Forecast Period

2023-2030

Historical Data

2019-2021

Report Scope & Coverage

Market Size, Segments Analysis, Competitive Landscape, Regional Analysis, DROC & SWOT Analysis, Forecast Outlook

Key Segments

By Platform (Neutral Atoms, Trapped lons, Nuclear Magnetic Resonance, Optomechanics, Photons, Defects In Diamonds, Superconductors), By Product Type (Atomic Clocks, Magnetic Sensors, Photosynthetically active radiation (PAR) Quantum Sensors, Gravimeters and Accelerometers), By Application (Aerospace & Defense, Oil & Gas, Agriculture & Environment, Construction & Mining, Automotive & Transportation, Healthcare, Other)

Regional Analysis/Coverage

North America (US, Canada, Mexico), Europe (Eastern Europe [Poland, Romania, Hungary, Turkey, Rest of Eastern Europe] Western Europe] Germany, France, UK, Italy, Spain, Netherlands, Switzerland, Austria, Rest of Western Europe]), Asia Pacific (China, India, Japan, South Korea, Vietnam, Singapore, Australia, Rest of Asia Pacific), Middle East & Africa (Middle East [UAE, Egypt, Saudi Arabia, Qatar, Rest of Middle East], Africa [Nigeria, South Africa, Rest of Africa], Latin America (Brazil, Argentina, Colombia Rest of Latin America)

Company Profiles

Radix, Networking (Oscilloquartz), AdSense, GWR Instruments Inc., Technology (Microsemi), METER Group, Spectrum Technologies Inc., Adcon Telemetry Gmbh, Microchip, Apogee Instrument Inc., Impedance Ltd, Biospherical Instruments Inc, Thomas Industrial Network Inc., M-Squared Lasers Limited

Market Opportunities

•Rising demand in various industries
•Increasing R&D endeavors

Market Challenges

•The existence of inexpensive alternatives