Report Scope & Overview:
The Zero Friction Coatings Market size was valued at USD 880.4 million in 2022. It is estimated to hit USD 1351.14 million by 2030 and grow at a CAGR of 5.5% over the forecast period of 2023-2030.
The growth of the zero friction coatings market is driven by the increasing demand for high-performance materials across various industries. These coatings find extensive applications in the automotive industry, aerospace, industrial, and medical sectors, among others. The rising need for reducing energy consumption, enhancing operational efficiency, and prolonging the lifespan of equipment has further fueled the market's expansion. Factors such as technological advancements, increasing research and development activities, and the growing awareness about the benefits of these coatings are driving the market's upward trajectory. Additionally, the rising demand for eco-friendly and sustainable solutions is likely to create lucrative opportunities for market players.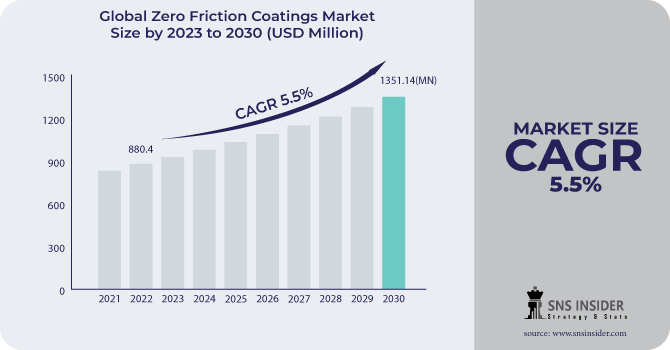 Get E-PDF Sample Report on Zero Friction Coatings Market - Request Sample Report
The solvent-based coatings segment dominated the zero friction coatings market with a revenue share of about 48% in 2022. The growth is attributed to the inherent advantages of these coatings, which exhibit a reduced vulnerability to environmental conditions such as humidity and temperature during the curing phase.
The molybdenum disulfide (MoS2) type segment dominated the zero friction coatings market with a revenue share of about 52% in 2022. This growth is owing to the exceptional properties exhibited by MoS2, including its high load-carrying capacity and excellent adhesion. MoS2 serves as a dry film lubricant, effectively preventing the occurrence of galling, fretting, and seizing. The utilization of MoS2 coating solutions is particularly prevalent in critical equipment and parts, where its protective qualities are highly sought after. Additionally, it finds widespread application in corrosion management due to its non-reactivity towards most corrosive agents.
Market Dynamics
Drivers
Increasing demand for low-friction coatings in various industries

Growing production of automobiles
Restraint
Fluctuating raw material prices

Under humidity, there is a high coefficient of friction and increased resistance at low loads
An increase in humidity leads to the significant absorption of water molecules by certain zero-friction coatings. Consequently, these coatings expand in size and diminish their effectiveness as industrial lubricants. This, in turn, causes friction levels to rise, undermining the primary purpose of zero friction coatings and impeding market growth. Additionally, under high humidity conditions, these coatings become susceptible to corrosion, particularly when applied to metals.
Opportunities
PTFE coatings are widely used in various applications, particularly in nonstick and food-grade coatings. These coatings possess exceptional release properties and can withstand temperatures as high as 500°F, surpassing other fluoropolymers in extreme heat resistance. They are commonly employed in applications that necessitate a sleek, low-friction, and corrosion-resistant coating.
Challenges
Impact of Russia-Ukraine War:
The ongoing conflict between Russia and Ukraine has had a significant impact on the Zero Friction Coatings Market. This market, which deals with the production and distribution of coatings that reduce friction between surfaces, has experienced various challenges and changes due to the war. The conflict has disrupted the supply chain of raw materials necessary for the production of zero-friction coatings. Both Russia and Ukraine are suppliers of these materials, and the war has led to disruptions in their extraction, processing, and transportation. As a result, the availability of raw materials has been severely affected, leading to increased costs and limited supply for manufacturers in the market. The economic downturn caused by the current conflict has led to reduced purchasing power and a decline in industrial activities in both Russia and Ukraine. As a result, the demand for products that utilize zero friction coatings, such as automotive components, industrial machinery, and aerospace equipment, has decreased significantly. This decline in demand has further affected the market's growth and profitability.
Impact of Recession:
The economic downturn has resulted in a decline in consumer spending and a decrease in industrial production, leading to a decrease in demand for zero friction coatings. During a recession, individuals and businesses tend to cut back on non-essential expenses, and the purchase of zero friction coatings is often considered discretionary. Furthermore, the recession has also affected the manufacturing sector, which is a major consumer of zero friction coatings. With reduced industrial production and a slowdown in manufacturing activities, the demand for these coatings has decreased even further. The recession has also impacted the supply chain of zero friction coatings. Many manufacturers have faced financial difficulties, leading to a decrease in production capacity and a potential decline in product quality. This has further contributed to the overall decline in the market.
Market segmentation
By Type
Polytetrafluoroethylene

Molybdenum Disulfide

Others
By Formulation
Water-based Coatings

Solvent-based Coatings
By End-use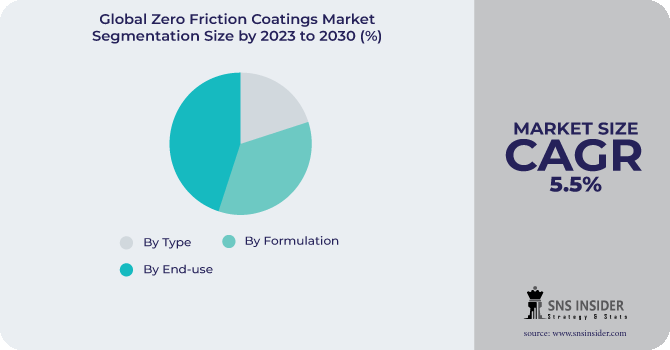 Get Customized Report as Per Your Business Requirement - Request For Customized Report
Regional Analysis
Asia-Pacific holds the largest share of about 51% in the global Zero Friction Coatings Market and is projected to experience a significant growth rate during the forecast period. This growth is attributed to the presence of thriving automotive manufacturing industries in countries such as Japan, South Korea, and China. Notably, the Association of Southeast Asian Nations (ASEAN) stands as the seventh-largest automotive manufacturing hub worldwide, having produced approximately 3.6 million vehicles in 2021 alone. This region boasts the presence of renowned automotive manufacturers, including Honda, Ford, BMW, Toyota, and others. As the automobile industry in the Asia-Pacific region continues to flourish, the demand for zero-friction coatings is predicted to surge in the coming years. This trend is driven by the need to enhance the performance and efficiency of automotive components, ultimately benefiting both manufacturers and consumers alike.
Europe is projected to experience a CAGR of 5.9% throughout the forecast period. This growth can be primarily attributed to the increasing adoption of renewable energy sources, such as wind turbines and solar panels. In order to prevent energy losses, zero friction coatings play a crucial role in these systems, enhancing the overall efficiency of renewable energy systems. As of 2023, Europe had an impressive 255 GW of installed wind capacity. Furthermore, the presence of renowned automobile manufacturers in Europe is also expected to contribute to the growth of the market in the region.
REGIONAL COVERAGE:
North America
Europe
Eastern Europe

Poland

Romania

Hungary

Turkey

Rest of Eastern Europe

Western Europe

Germany

France

UK

Italy

Spain

Netherlands

Switzerland

Austria

Rest of Western Europe
Asia Pacific
China

India

Japan

South Korea

Vietnam

Singapore

Australia

Rest of Asia Pacific
Middle East & Africa
Middle East

UAE

Egypt

Saudi Arabia

Qatar

Rest of Middle East

Africa

Nigeria

South Africa

Rest of Africa
Latin America
Brazil

Argentina

Colombia

Rest of Latin America
Key Players
The major key players are VITRACOAT, Bechem, DuPont, Endura Coatings, ASV Multichemie Private Limited, IKV Tribology Ltd., Poeton, GMM Coatings Private Limited, Whitmore Manufacturing, Dow Corning, and other key players are mentioned in the final report.
Bechem-Company Financial Analysis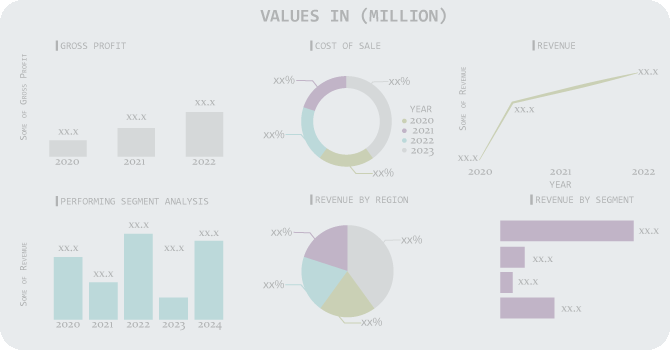 Recent Development:
In June 2020, Poeton introduced a groundbreaking low-friction coating called Apticote 480A. This innovative coating boasts an exceptionally low coefficient of friction, surpassing their previous offerings with a remarkable 75% reduction.
Zero Friction Coatings Market Report Scope
Report Attributes
Details
Market Size in 2022
US$ 880.4 Mn
Market Size by 2030
US$ 1351.14 Mn
CAGR
CAGR of 5.5% From 2023 to 2030
Base Year
2022
Forecast Period
2023-2030
Historical Data
2019-2021
Report Scope & Coverage
Market Size, Segments Analysis, Competitive Landscape, Regional Analysis, DROC & SWOT Analysis, Forecast Outlook
Key Segments
• By Type (Polytetrafluoroethylene, Molybdenum Disulfide, and Others)
• By Formulation (Water-based Coatings, Solvent-based Coatings, and Powder Coatings)
• By End-use (Aerospace, Automobile & Transportation, General Engineering, Energy, Food & Healthcare, and Others)
Regional Analysis/Coverage
North America (US, Canada, Mexico), Europe (Eastern Europe [Poland, Romania, Hungary, Turkey, Rest of Eastern Europe] Western Europe] Germany, France, UK, Italy, Spain, Netherlands, Switzerland, Austria, Rest of Western Europe]), Asia Pacific (China, India, Japan, South Korea, Vietnam, Singapore, Australia, Rest of Asia Pacific), Middle East & Africa (Middle East [UAE, Egypt, Saudi Arabia, Qatar, Rest of Middle East], Africa [Nigeria, South Africa, Rest of Africa], Latin America (Brazil, Argentina, Colombia Rest of Latin America)
Company Profiles
VITRACOAT, Bechem, DuPont, Endura Coatings, ASV Multichemie Private Limited, IKV Tribology Ltd., Poeton, GMM Coatings Private Limited, Whitmore Manufacturing, Dow Corning
Key Drivers
• Increasing demand for low-friction coatings in various industries
• Growing production of automobiles

Market Restraints
• Fluctuating raw material prices
• Under humidity, there is a high coefficient of friction and increased resistance at low loads