Report Scope & Overview :
The Hemostats Market was valued at $2.6 Bn in 2022 and is expected to reach $4.11 Bn by 2030 and grow at a CAGR of 5.9% during the forecast period of 2023-2030.
Hemostats are surgical tools frequently used in medical operations to reduce bleeding by clamping blood vessels, also known as hemostatic forceps or arterial forceps. They are made to grip and retain tissues, enabling surgeons to manipulate tissues without significantly increasing bleeding during surgery or to temporarily halt blood flow.
Hemostats typically have long handles with serrated jaws at the working end and a ratcheted locking mechanism towards the base. With the help of this locking mechanism, the surgeon may fix the instrument in position and apply consistent pressure to the tissue. The blood vessel or tissue is tightly grasped by the serrated jaws, which prevents it from falling out.
Stainless steel, which is strong and corrosion-resistant, is often used in the manufacture of thermostats. To reduce glare in the operating room and enhance visibility, some contemporary hemostats could be coated with a non-reflective material. Although hemostats are frequently employed in surgical settings, they can also be used to stop bleeding in emergency medicine, dental treatments, and veterinary medicine. However, due to the potential hazards and complications involved with inappropriate handling or usage of these tools, their use should be restricted to qualified medical personnel only.
Market Dynamics
Driver
Control of bleeding: The main purpose of hemostats is to stop bleeding by squeezing blood vessels or tissues. They offer a transient occlusion that prevents excessive bleeding while surgeons work on the area. This lessens the possibility of problems from substantial blood loss and keeps the surgery area free. Hemostats can be utilised during surgical procedures to retain and manipulate tissues. They give delicate tissues a firm hold, enabling surgeons to manipulate them precisely. When suturing, removing foreign objects, or dissecting tissues, this is especially helpful.
Restrain
Hemostats can harm tissue if they are not utilised appropriately. The hemostats' serrated jaws run the risk of crushing or tearing sensitive tissues, which could result in problems such tissue necrosis, scarring, or reduced functionality. It is important to use the right amount of pressure without unnecessarily damaging the tissues in the area.
Blood vessels run the danger of being damaged if hemostats are not positioned correctly or are used too forcefully. Inadequate vessel clamping can cause bleeding difficulties or jeopardise the blood supply to the tissues by causing vessel rupture, laceration, or damage to the vessel wall.
Challenge
Requirements for training and experience: Appropriate training and experience are necessary for the effective and secure usage of hemostats. Surgeons and medical personnel must possess the necessary skills to choose the right hemostat, position it appropriately, apply the proper pressure, and release it at the right time. The risk of problems can increase with inadequate training or inexperienced use.
Opportunity
Research and innovation: As surgical procedures and technology continue to advance, so does the use of hemostats. This encompasses the creation of cutting-edge hemostatic tools and medicines that promote better tissue healing, hemostasis, and patient safety. These developments offer the chance to further increase surgical technique.
Impact of recession on Hemostats.
A decline in elective surgeries and non-urgent procedures may result from people delaying or forgoing treatments during economic downturns. Given that surgical procedures account for the majority of their use, this could lead to a drop in the need for hemostats. Hospitals and other healthcare organisations may put extra pressure on medical equipment makers to reduce prices or reach better agreements during uncertain economic times. This might have an impact on the hemostat industry's profitability and margins, possibly forcing cost-cutting measures or lowering investment in R&D.
Impact of Russia Ukraine War.
The supply chains for medical devices, such as hemostats, may be impacted if the conflict disrupts trade, manufacturing, or transit routes. Hemostasis production and distribution may be difficult for manufacturers and distributors, which could result in supply shortages or delays. Healthcare infrastructure under stress: Due to the increased demand for medical services and supplies in war-affected areas, the healthcare infrastructure may be put under stress. This might have an effect on the distribution and accessibility of medical equipment in such areas, especially hemostats.
Market Segmentation :
By Type
By Formulation
Matrix & Gel Hemostats

Sheet & Pad hemostats

Powder Hemostats

Sponge Hemostats
By Application
Orthopedic Surgery

General surgery

Neurological surgery

Cardiovascular Surgery

Others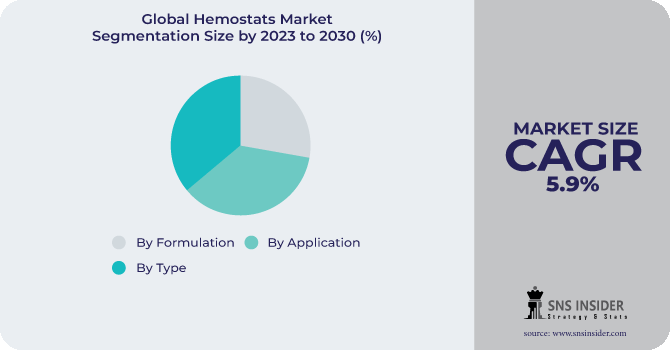 REGIONAL COVERAGE:
North America
Europe
Eastern Europe

Poland

Romania

Hungary

Turkey

Rest of Eastern Europe

Western Europe

Germany

France

UK

Italy

Spain

Netherlands

Switzerland

Austria

Rest of Western Europe
Asia Pacific
China

India

Japan

South Korea

Vietnam

Singapore

Australia

Rest of Asia Pacific
Middle East & Africa
Middle East

UAE

Egypt

Saudi Arabia

Qatar

Rest of Middle East

Africa

Nigeria

South Africa

Rest of Africa
Latin America
Brazil

Argentina

Colombia

Rest of Latin America
Regional Analysis :
North America is dominating the market and will dominate during the forecasted period. This region has a usually high rate of hemostat adoption due to elements including the occurrence of complicated procedures, cutting-edge medical technology, and payment structures. The hemostats market in this region is expanding as a result of the presence of major market players and ongoing R&D initiatives.
APAC is the region with the highest CAGR growth rate because hemostat use is influenced by growing healthcare infrastructure, rising disposable money, and improvements in medical technology. However, due to differences in healthcare systems, economic development, and legal frameworks, market dynamics might vary throughout nations.
Key players
The major key players are C.R Bard, Baxter, Teleflex Incorporated, Ethicon, Medtronic Plc, Pfizer, B Braun Melsungen AG, and others.
Baxter-Company Financial Analysis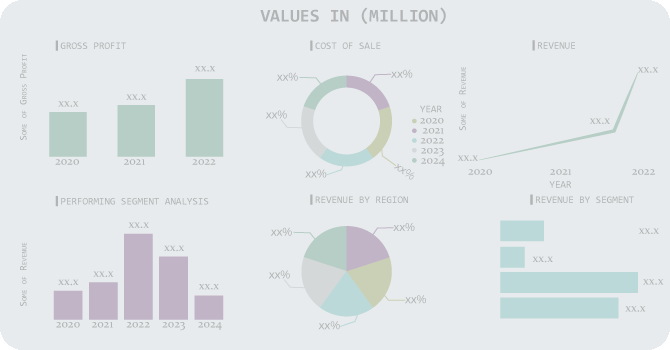 Recent Developments
Baxter – The announcement from the company regarding the acquisition of the PerClot polysaccharide hemostatic system for the purpose of expanding the Advanced surgery portfolio.
Teleflex Incorporated – the plan of Teleflex to acquire the privately held Z-Medica LLC, which is an industry-leading manufacturer of hemostatic products.
Hemostats Market Report Scope:
Report Attributes
Details
Market Size in 2022
US$ 2.6 Bn
Market Size by 2030
US$ 4.11 Bn
CAGR
CAGR of 5.9% From 2023 to 2030
Base Year
2022
Forecast Period
2023-2030
Historical Data
2020-2021
Report Scope & Coverage
Market Size, Segments Analysis, Competitive Landscape, Regional Analysis, DROC & SWOT Analysis, Forecast Outlook
Key Segments
• By Type (Thrombin- based hemostats, Gelatin-Based hemostats, Collagen-Based hemostats, Combination hemostats, Other)
• By Formulation (Matrix & Gel Hemostats, Sheet & Pad hemostats, Powder Hemostats, Sponge Hemostats)
• By Application (Orthopedic Surgery, General surgery, Neurological surgery, Cardiovascular Surgery, Others)
Regional Analysis/Coverage
North America (US, Canada, Mexico), Europe (Eastern Europe [Poland, Romania, Hungary, Turkey, Rest of Eastern Europe] Western Europe] Germany, France, UK, Italy, Spain, Netherlands, Switzerland, Austria, Rest of Western Europe]). Asia Pacific (China, India, Japan, South Korea, Vietnam, Singapore, Australia, Rest of Asia Pacific), Middle East & Africa (Middle East [UAE, Egypt, Saudi Arabia, Qatar, Rest of Middle East], Africa [Nigeria, South Africa, Rest of Africa], Latin America (Brazil, Argentina, Colombia Rest of Latin America)
Company Profiles
C.R Bard, Baxter, Teleflex Incorporated, Ethicon, Medtronic Plc, Pfizer, B Braun Melsungen AG
Key Drivers
• The benefits associated with hemostats.
Market Restraints
• The risk associated with the hemostats