Report Scope & Overview:
The Biosimulation Market Size was valued at USD 3.26 billion in 2022, and is expected to reach USD 11.24 billion by 2030, and grow at a CAGR of 16.7% over the forecast period 2023-2030.
Biosimulation is a term used to use computer programs as a help to replicate systems and biological processes, especially for use in the pharmaceutical industry. It can be used in a variety of ways to improve drug availability and the creation of new drugs. To predict the effect of a particular drug on a biological component, biosimulation software usually contains data software and mathematical tools.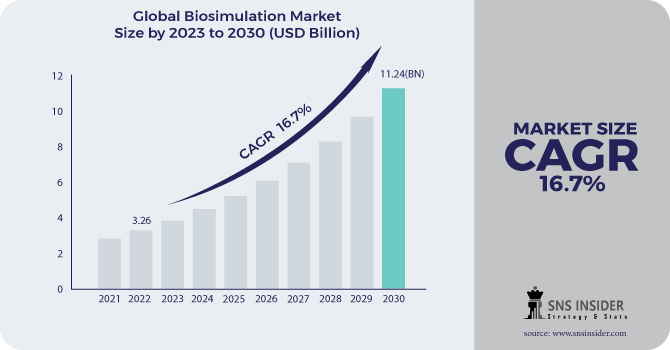 To get more information on Biosimulation Market - Request Sample Report
When a therapeutic molecule fails in the late stages of the drug discovery process, it wastes time and resources. Thus, it is essential to create a technology that would reveal the potential therapeutic molecule during the discovery phase. The global market for biosimulation is expanding mostly due to this factor. Additionally, the increase is encouraged by high healthcare costs, cutting-edge software, and improved simulation technologies. The biggest barriers to the worldwide biosimulation business include a lack of standard methodology, a limited understanding of biological processes, and a significant chance of medication failure in biosimulation. To lessen these limitations, the technique's accuracy might be improved, and it could be integrated with other approaches for more accurate forecasts.
MARKET DYNAMICS
DRIVERS
Rise in R&D expenditures in the biotechnology and pharmaceutical sectors

Increasing regulatory bodies' use of biosimulation software

QSP Systems with the Latest Technology

Cost-saving measures for drug development and discovery

Market Development for Biosimilars and Biologics
RESTRAINTS
OPPORTUNITIES
Emerging Technologies

Use of personalised medicine has increased

Utilization of Biosimulation Methods in the Development of Pediatric Drugs
CHALLENGES
Comparing the Complexity of Biological Systems and Procedures is difficult

Biosimulation and modeling specialists are in short supply
IMPACT OF COVID-19
The COVID-19 pandemic had a major effect on the healthcare sector, which included the biosimulation business. The requirement for quick testing and development of COVID-19 vaccine candidates sparked a demand for biosimulation tools and services. Known preclinical in vitro and in vivo datasets were used to undertake in silico modelling using a biosimulation tool called BIOiSIM, according to a study from April 2021 that was distributed in the National Center for Biotechnology Information. The goal of the study was to hasten the development of COVID-19-fighting drugs and therapies for pulmonary hypertension. The increase in studies that were similar to this one showed a favourable effect on the market expansion brought on by the increased demand for expedited COVID-19 medication development.
As example, a significant market participant named Certara worked with a number of pharmaceutical firms in August 2020. In order to make it simpler to develop vaccine candidates across various patient groups by employing virtual patients and trials, this collaboration was created to facilitate the development of a novel biosimulation technology. Prior to beginning any research in real life, it was also designed to offer insights. The Quantitative Systems Pharmacology (QSP) platform of the business included this new module. The business also launched the COVID-19 clinical outcomes database in July 2020 to provide up-to-date data on COVID-19 clinical trial results and observational research, globally.
By Product & Service
Software and services make up the two market segments for biosimulation. It is anticipated that the biosimulation software category will hold the biggest market share. The rapid expansion of this market is credited to the expansion of biosimulation software use by pharmaceutical and research firms as well as rising R&D spending on pharmaceutical research.
By Application
The market is divided into three categories: drug development, drug availability, and more. Drug development has accounted for a large part of the market because large pharmaceutical and biotechnology companies are increasingly applying to silico software to maximize the effectiveness of their existing pharmaceutical drugs by identifying and testing the best synergistic combination and dosage forms.
By Delivery Model
Subscription Models: By far the largest group in terms of delivery model, thanks to the benefits of subscription models including interoperability, cost-effectiveness, and flexibility.
Ownership Models: Due of the security advantages that come with ownership models, buyers choose to use them.
By End User
Research institutes, pharmaceutical and biotechnology businesses, contract research organizations (CROs), regulatory agencies, and other end users are different market segments of biosimulation (consulting firms, defense and development research organizations, nutrition companies, and food and agriculture companies). Companies in the fields of medicine and biotechnology are expected to respond with the largest share and have the highest predicted CAGR at the time of forecasting. The adoption of biosimulation solutions in the pharmaceutical and biotechnology industry is expected to further enhance the R&D budgets of pharmaceutical and biotechnology firms and the broad adoption of inorganic advancement systems by different biosimulation specialist organizations.
KEY MARKET SEGMENTS:
By Product & Service
By Application
Drug Development

Drug Discovery

Other Applications
By Delivery Model
Subscription Models

Ownership Models
By End User
Pharmaceutical and Biotechnology Companies

Research Institutes

Contract Research Organizations

Regulatory Authorities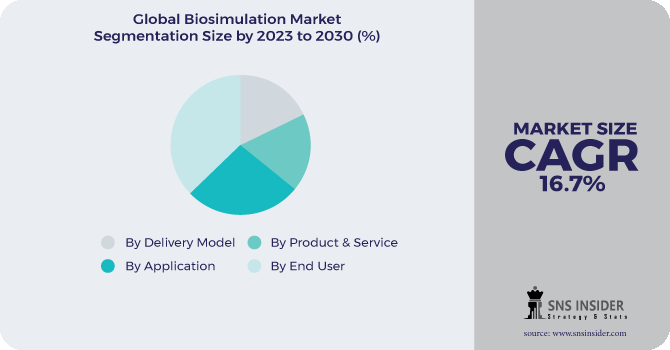 Need any customization research on the Biosimulation Market - Enquiry Now
REGIONAL ANALYSIS
North America, Europe, Asia, and LAMEA are the segments of the global biosimulation market. In terms of share value relative to total worldwide sales, North America dominates the biosimulation market and accounts for more than half of the market. The quest for new medicine molecules and the revocation of numerous drug patents in North America are major contributors to this growth. In terms of the global biosimulation market, where government initiatives are primarily driving growth, Europe is second only to North America. Asia-Pacific is a developing market where an increase of CROs is fueling growth.
REGIONAL COVERAGE
North America

Europe

Germany

UK

France

Italy

Spain

The Netherlands

Rest of Europe

Asia-Pacific

Japan

south Korea

China

India

Australia

Rest of Asia-Pacific

The Middle East & Africa

Latin America

Brazil

Argentina

Rest of Latin America
KEY PLAYERS:
Some of the major key players are Advanced Chemistry Development, BioSimulation Consulting Inc., Certara, Dassault Systemes, Genedata AG, Chemical Computing Group ULC, Simulation Plus, Physiomics Plc, Rosa & Co. LLC, Schrodinger, Inc. and other players.
Advanced Chemistry Development-Company Financial Analysis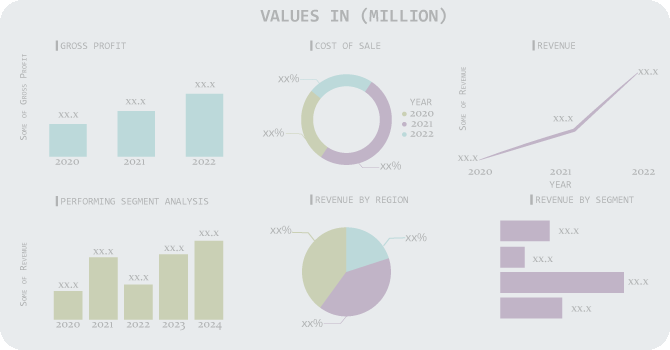 Biosimulation Market Report Scope:
Report Attributes
Details
Market Size in 2022
US$ 3.26 Billion
Market Size by 2030
US$ 11.24 Billion
CAGR
CAGR of 16.7% From 2023 to 2030
Base Year
2022
Forecast Period
2023-2030
Historical Data
2020-2021
Report Scope & Coverage
Market Size, Segments Analysis, Competitive Landscape, Regional Analysis, DROC & SWOT Analysis, Forecast Outlook
Key Segments
• By Product & Service (Software, Services)
• By Application (Drug Development, Drug Discovery, Other Applications)
• By Delivery Model (Subscription Models, Ownership Models)
• By End User (Pharmaceutical and Biotechnology Companies, Research Institutes, Contract Research Organizations, Regulatory Authorities)
Regional Analysis/Coverage
North America (USA, Canada, Mexico), Europe
(Germany, UK, France, Italy, Spain, Netherlands,
Rest of Europe), Asia-Pacific (Japan, South Korea,
China, India, Australia, Rest of Asia-Pacific), The
Middle East & Africa (Israel, UAE, South Africa,
Rest of Middle East & Africa), Latin America (Brazil, Argentina, Rest of Latin America)
Company Profiles
Advanced Chemistry Development, BioSimulation Consulting Inc., Certara, Dassault Systemes, Genedata AG, Chemical Computing Group ULC, Simulation Plus, Physiomics Plc, Rosa & Co. LLC, Schrodinger, Inc.
Key Drivers
• Rise in R&D expenditures in the biotechnology and pharmaceutical sectors
• Increasing regulatory bodies' use of biosimulation software
• QSP Systems with the Latest Technology
Restraints
• Absence of Standards