Report Scope & Overview:
The Industry 4.0 Market was valued at USD 78.44 billion in 2022 and is predicted to increase at a CAGR of 18.5% from 2023 to 2030, reaching USD 305.01 billion by 2030.
The steady rise in CAGR is subject to market growth and demand reverting to pre-epidemic levels after the pandemic is over. The technical market, such as ABB Ltd, offers items such as robots, PLC automation, control room solutions, and motors and generators. Siemens AG, on the other hand, focuses on a variety of fields, including building technology, automation systems, and transportation.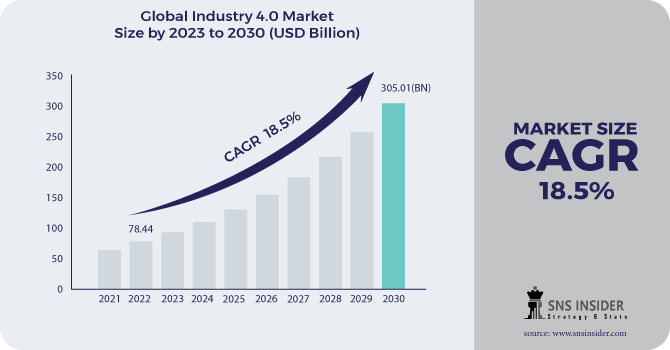 To get more information on Industry 4.0 Market - Request Free Sample Report
As a consequence of various industries' increased emphasis on effectiveness and cost-effective performance, the market's development potential is being enhanced by expanding internet penetration and digitalization trends. The scope of possible disruption in the industrial value chain has begun to grow as a result of recent breakthroughs in digital technology and industrial automation. As a result of the fourth industrial revolution, businesses are experiencing more efficiency, lower costs, improved productivity, personalized products, and, most crucially, new revenue and business models (4.0).
Phantom Edge, for example, was released in May 2021 by Robert Bosch Engineering and Business Solutions Private Limited to provide a true perspective of electric attributes, device-level information, electrical power usage, and operating utilization. The Phantom Edge combines artificial intelligence (AI) and the internet of things (IoT) and may be utilized in a range of industries, including retail, manufacturing, medicine, agriculture, and mobility.
Ai technology, the internet - of - things (IoT), augmented and virtual reality, 3D printing, and blockchain are all altering the business model, including product design, distribution network, production process, and customer experience. Furthermore, major government attempts to digitize production processes in a variety of industries assisted global manufacturing industry giants such as Germany, the United States, France, and Japan.
The Impact of COVID-19:
With the COVID-19 pandemic creating mayhem on the international economy, digitalization across industries is accelerating. This aspect gives digital leaders a new chance to innovate and deploy creative solutions to accelerate digitalization across the enterprise. The coming of the fourth industrial revolution (Industry 4.0) is expediting the emergence of the coronavirus, which will force organizations across industries to a larger degree of IoT technology (lol) technology and workflow. The global supply chain is undergoing unprecedented disruption as a result of the COVID-19 pandemic. Some manufacturing businesses have shut down, while others have witnessed a significant decline in demand, with only a few reporting an increase.
Organizations are implementing inventive strategies to reduce the disruption caused by virus spread. Logistics management is becoming extremely relevant in terms of risk management. Firms that have not yet started or are in the early process of implementing Industry 4.0 may face difficulties. Manufacturers and enterprises throughout the world will need to be flexible in monitoring and altering inventory requirements, simplifying supply chains, and leveraging contemporary technologies to improve industrial capacity in this circumstance. Positive government efforts are also likely to assist businesses in surviving the outbreak.
Market Dynamics:
Drivers
The industrial industry is increasingly embracing robotics engineering and technology in its manufacturing processes as a result of substantial technical developments in robotics.

Industrial robotics are versatile manipulator devices that can be programmed and controlled autonomously. Welding, lifting, pressing, soldering, pick - and - place, stacking pallets, quality assurance, and testing are just a few of the popular industrial robot applications.
Restraints
Integration and implementation of industry solutions have various benefits, but they also have several drawbacks that might stifle business growth shortly.

Data and security issues connected with integrating complex technologies are expected to stymie the expansion of industry 4.0.
Opportunities
AI and IoT technologies have quickly permeated the medical business in the previous five years.

Medical wearables are increasingly incorporating artificial intelligence (AI) and Internet of Things (IoT) technologies, culminating in a unified healthcare setting
Challenges
Artificial intelligence (AI) and the Internet of Things (IoT) are major elements of intelligent industrial systems. The concept of Industry 4.0 is based on devices that are connected throughout the whole ecosystem. This interconnection generates security problems throughout the system

Data visibility is the most serious cybersecurity issue for smart manufacturing on the factory floor.
Key Market Players
Industry 4.0 companies have used several organic and inorganic development techniques, such as new product launches and acquisitions, to boost their market offerings. General Electric (US), Honeywell International (US), ABB (Switzerland), Emerson Electric (US), 3D Systems (US), Advantech (Taiwan), Basler (Germany), Cisco Systems (US), Cognex Corporation (US), Daifuku (Japan), IBM (US), Intel (US), John Bean Technologies Corporation (US), Nvidia (US), Stratasys (Israel), Techman Robot (Taiwan), Universal Robot (Denmark) & Other Players
Honeywell International - Company Financial Analysis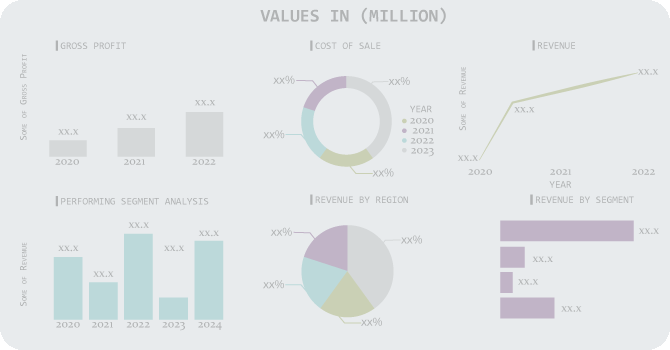 Key Market Segmentation:
By Technology:
By Application:
Industrial Automation

Smart Factory

Industrial IoT
By Vertical: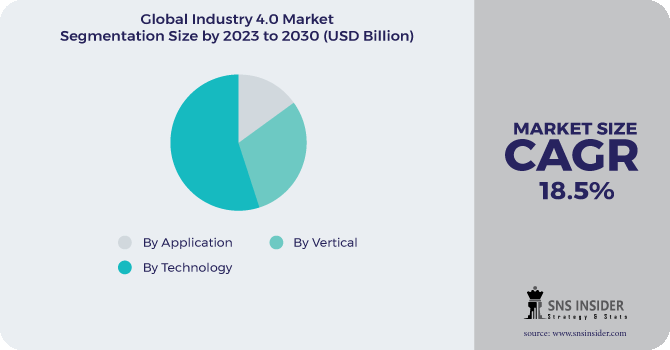 Ned any customization research on Industry 4.0 Market - Enquiry Now
Regional Coverage:
North America

Europe

Germany

The UK

France

Italy

Spain

The Netherlands

Rest of Europe

Asia-Pacific

Japan

south Korea

China

India

Australia

Rest of Asia-Pacific

The Middle East & Africa

Latin America

Brazil

Argentina

Rest of Latin America
Industry 4.0 Market Report Scope:
Report Attributes
Details
Market Size in 2022
US$ 78.44 Bn
Market Size by 2030
US$ 305.1 Bn
CAGR
CAGR of 18.5% From 2023 to 2030
Base Year
2022
Forecast Period
2023-2030
Historical Data
2020-2021
Report Scope & Coverage
Market Size, Segments Analysis, Competitive Landscape, Regional Analysis, DROC & SWOT Analysis, Forecast Outlook
Key Segments
• by Technology (Industrial Robots, Blockchain, Industrial Sensors, Industrial 3D Printing, Machine Vision, HMI, AI in Manufacturing, Digital Twin, AGV's, Machine Condition Monitoring)
• by Application (Industrial Automation, Smart Factory, Industrial IoT)
• by Vertical (Manufacturing, Energy and Utilities, Automotive, Oil and Gas, Aerospace & Defense, Electronics and Consumer Goods and Others)
Regional Analysis/Coverage
North America (USA, Canada, Mexico), Europe
(Germany, UK, France, Italy, Spain, Netherlands,
Rest of Europe), Asia-Pacific (Japan, South Korea,
China, India, Australia, Rest of Asia-Pacific), The
Middle East & Africa (Israel, UAE, South Africa,
Rest of Middle East & Africa), Latin America (Brazil, Argentina, Rest of Latin America)
Company Profiles
General Electric, Honeywell International, ABB, Emerson Electric, 3D Systems, Advantech, Basler, Cisco Systems, Cognex Corporation, Daifuku, IBM, Intel, John Bean Technologies Corporation, Nvidia, Stratasys, Techman Robot, Universal Robot
Key Drivers
• The industrial industry is increasingly embracing robotics engineering and technology in its manufacturing processes as a result of substantial technical developments in robotics.
Market Opportunities
• AI and IoT technologies have quickly permeated the medical business in the previous five years.
• Medical wearables are increasingly incorporating artificial intelligence (AI) and Internet of Things (IoT) technologies, culminating in a unified healthcare setting