Report Scope & Overview:
Human Insulin Market size was valued at USD 18.93 billion in 2022 and is expected to reach USD 20.99 billion by 2030 and grow at a CAGR of 1.3% over the forecast period of 2023-2030.
A hormone called insulin controls the blood sugar level in the human body. Insulin is derived from the Latin word for island, insula. The beta cells in the pancreatic islets create this peptide hormone. The pancreatic islets receive 1-2% of the pancreas' volume and 10-15% of its blood flow. Blood sugar levels drop as blood sugar enters cells, signalling insulin to do the same. In order to ensure that energy is constantly available, even if you haven't eaten in a while, lower insulin levels instruct the liver to release stored blood sugar. Markets for human insulin are divided by product types, delivery methods, and geographic regions. The market is divided into traditional human insulin and analogue human insulin based on the kind of product. A form of insulin called traditional human insulin is produced in the pancreas of pigs or cows. A type of insulin produced in a lab is analogue human insulin. Compared to conventional human insulin, analogue human insulin is more efficient and has a longer duration of action.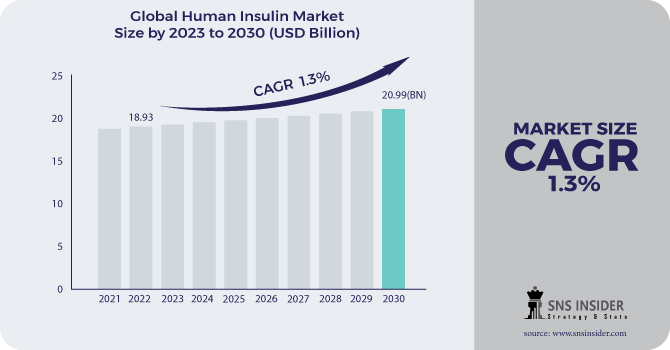 The primary anabolic hormone in the human body is insulin. Insulin controls how carbs, proteins, and fats are metabolised in order to help the liver, skeletal muscle cells, and fats absorb glucose from the blood. These tissues take in glucose, which is then converted through glycogenesis, lipogenesis, or, in the case of the liver, both, into triglycerides (fats). High levels of insulin in the blood hardly ever impede the liver's ability to produce or secrete glucose. Although your blood glucose levels are above average, they are not yet high enough to be considered diabetic. This is called prediabetes. People who already have some insulin resistance or whose pancreatic beta cells are not producing enough insulin to keep blood sugar levels within the normal range are more likely to develop prediabetes.
Market Dynamics:
Drivers:
Positive governmental initiatives and policies.

Increasing education and awareness.
There is an increasing level of public knowledge about diabetes. Numerous causes, including increasing media attention to diabetes, public health initiatives, and educational initiatives, are to blame for this. More people are receiving diabetes diagnoses as a result of greater knowledge of the ailment, which in turn has raised the demand for human insulin.
Restrain:
Low and middle-income countries have limited access.

inadequate knowledge of diabetes and insulin therapy.
Lack of knowledge about diabetes and insulin therapy can result in undertreatment and ineffective blood sugar management in some parts of the world.
Opportunity:
The management and prevention of diabetes are receiving more attention from governments and healthcare organisations worldwide. Campaigns to raise diabetes awareness, early detection programmes, and increased access to diabetes care are a few examples of these initiatives. With an emphasis on encouraging diabetes control and boosting demand for insulin therapy, these initiatives offer a favourable climate for the human insulin market.
Challenge:
Human Insulin Market is also dependent on government regulations.

Alternative Therapies and Insulin Resistance.
With human insulin, controlling insulin resistance, a condition where the body becomes less receptive to insulin can be difficult. In addition, patients now have alternatives to insulin therapy thanks to the development of non-insulin injectables and oral anti-diabetic drugs, which has an impact on the need for human insulin.
Impact of covid-19:
The COVID-19 pandemic caused supply chains around the world to be disrupted, which affected the human insulin industry. The manufacture, distribution, and accessibility of items containing human insulin were impacted by trade restrictions, lockdown procedures, and restricted manufacturing capacity. Interruptions in the supply chain made it difficult to meet the demand for insulin and caused temporary shortages. Non-urgent medical procedures and routine checkups, such as diabetes diagnoses and follow-up consultations, were delayed or cancelled as a result of the epidemic. The commencement or modification of insulin therapy for some patients was impacted by the delay in medical procedures and diagnosis, which had an effect on the demand for human insulin supplies.
According to an NIH report Weekly death registration increased by 59.1% in people with type 1 diabetes and 64.3% in people with type 2 diabetes compared to what would have been expected given death rates in the same weeks in the previous three years, according to a linked study of more than 28 million people with type 2 diabetes and more than 250 000 people with type 1 diabetes during the same period.
Impact of Russia and Ukraine-War:
As a result of the war's geopolitical tensions and volatility, the area may experience an air of unpredictability. This may have an effect on market dynamics for human insulin, corporate operations, and investor confidence. Companies could take a cautious stance, which can impede the expansion and growth of the market. The violence may interrupt healthcare services and infrastructure, making it more difficult to access medical facilities and receive effective diabetes management and treatment. Patients' access to human insulin and other diabetes-related products may be hampered by population shifts, harm to medical facilities, and travel restrictions.
Market Segmentation:
By Type:
By Diabetes Type:
By Distribution Channel:
Hospital Pharmacy

Online pharmacy

Retails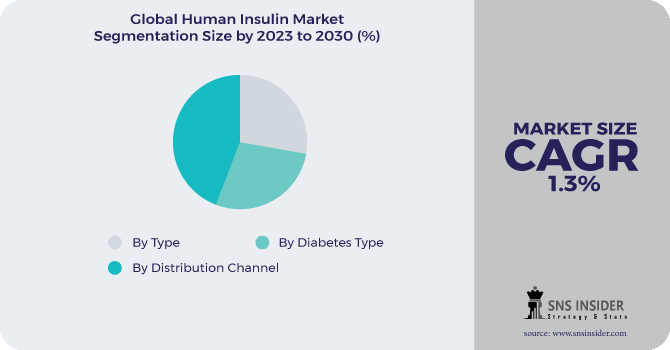 REGIONAL COVERAGE:
North America

Europe

Germany

UK

France

Italy

Spain

The Netherlands

Rest of Europe

Asia-Pacific

Japan

south Korea

China

India

Australia

Rest of Asia-Pacific

The Middle East & Africa

Latin America

Brazil

Argentina

Rest of Latin America
Regional Analysis:
Human insulin has a sizable market in North America, with the United States being the major supplier. The area has a high prevalence of diabetes, a developed healthcare system, and great skills for research and development. A growing prevalence of diabetes, technological improvements, and favourable reimbursement policies are some of the market-driving elements.
The market for human insulin is expanding significantly in the Asia-Pacific area. The market is expanding significantly, thanks in large part to nations like China, India, and Japan. The substantial number of diabetics in the area, the expanding healthcare system, and rising disposable incomes all contribute to market expansion. Additionally, the availability of generic insulin producers in nations like India increases market competition.
Key Players:
The well-known businesses and others include Novo Nordisk, Companion Medical Inc., Valeritas Inc., Insulet Corporation, Cellenovo, Emperra Gmbh E-Health Technologies, F Hoffmann-La Roche, Ypsomed., Tandem Diabetes Care, Medtronic Inc players are listed in the final reports.
Companion Medical Inc​​​​​​​-Company Financial Analysis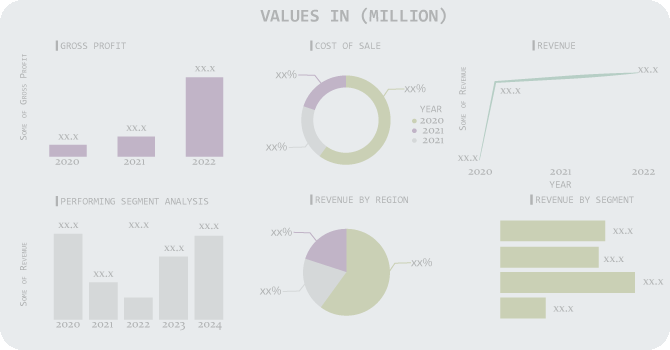 ​​​​​​​
Recent Development:
Novo Nordisk: For people with type 1 and type 2 diabetes, Novo Nordisk Inc. march 14 2023 stated it will reduce the U.S. list price of a number of insulin medicines by up to 75%. Products include basal (long-acting), bolus (short-acting), and pre-mix insulins in pre-filled pens and vials, specifically Levemir, Novolin, NovoLog, and NovoLog Mix 70/30. In order to match the lower list prices of each individual brand of branded insulin, Novo Nordisk is likewise lowering the list prices of unbranded biologics. The new rules will be in place as of January 1, 2024.
Insulet Corporation: Bigfoot Biomedical (Bigfoot), a pioneer in creating intelligent connected injection support systems, and Insulet Corporation, the world leader in tubeless insulin pump technology with its Omnipod brand of On February 13th, 2023, it was announced that Insulet had acquired assets related to Bigfoot's pump-based automated insulin delivery (AID) technologies. Insulet spent $25 million to acquire the business, which also includes several Bigfoot patents on pumps that could be utilised in AID treatment.
The agreement also boosts Insulet's intellectual property (IP) portfolio and gives Bigfoot additional funding to extend the use of its Bigfoot Unity diabetes management system among more patients who require linked technologies for helping them administer insulin. The deal also includes fully paid-up licences between the parties in their respective business domains with respect to the purchased patents and additional Bigfoot patents.
Human Insulin Market Report Scope:
Report Attributes
Details
Market Size in 2022
US$ 18.93 Bn
Market Size by 2030
US$ 20.99 Bn
CAGR
CAGR of 1.3% From 2023 to 2030
Base Year
2022
Forecast Period
2023-2030
Historical Data
2020-2021
Report Scope & Coverage
Market Size, Segments Analysis, Competitive Landscape, Regional Analysis, DROC & SWOT Analysis, Forecast Outlook
Key Segments
• By Type (Traditional human insulin, Analogue insulin)
• By Diabetes Type (Type 1 & type 2)
• By Distribution Channel (Hospital Pharmacy, Online pharmacy & Retails)
Regional Analysis/Coverage
North America (USA, Canada, Mexico), Europe
(Germany, UK, France, Italy, Spain, Netherlands,
Rest of Europe), Asia-Pacific (Japan, South Korea,
China, India, Australia, Rest of Asia-Pacific), The
Middle East & Africa (Israel, UAE, South Africa,
Rest of Middle East & Africa), Latin America (Brazil, Argentina, Rest of Latin America)
Company Profiles
Novo Nordisk, Companion Medical Inc., Valeritas Inc., Insulet Corporation, Cellenovo, Emperra Gmbh E-Health Technologies, F Hoffmann-La Roche, Ypsomed., Tandem Diabetes Care, Medtronic Inc
Key Drivers
• Positive governmental initiatives and policies.
• Increasing education and awareness.
Market Opportunities
• Increasing Attention Paid to Diabetes Prevention and Management.