Report Scope & Overview:
Volumetric 3D Display Market was valued at USD 0.58 billion in 2022 and is expected to expand at a CAGR of 32.1% from 2022 to 2030 and it will reach USD 5.38 billion in 2030.
Technological advances and increasing demand for Volumetric 3D Displays are major factors in the development of the Volumetric 3D Display Device Market in the coming years. Another important development feature is the growing demand for 3D demonstration in the healthcare industry in order to build medical imaging equipment. All of these driving factors are responsible for examining the global market during forecasting. However, the market also has to deal with negative aspects. Market growth may be hampered by the need for specialized software and electronics, as well as higher production costs. These factors could affect the growth of the Volumetric 3D Display Market.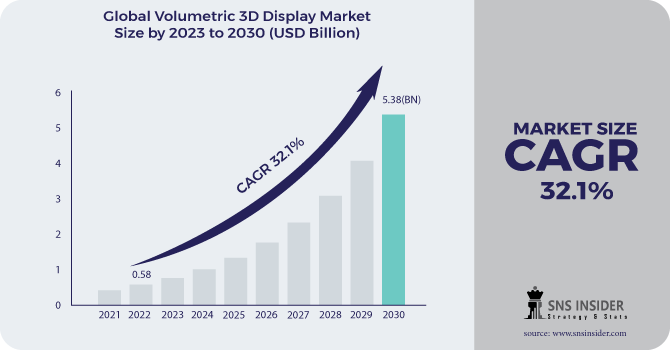 To get more information on Volumetric 3D Display Market - Request Sample Report
MARKET DYNAMICS
DRIVERS
The most booming drivers of the Volumetric 3D Display market are 3D technology and 360-degree spherical viewing angles. These are commonly used in consumer electronics manufacturers, such as 3-D displays on phones, laptops, tablets, and other consumer electronics. Real-time demonstration of 3-D liquid flow, as well as safety applications, drives the expansion of the volume display industry, which is likely to accelerate growth in the forecast years. The introduction of LED and LCD technology helps the global Volumetric Display Market to grow rapidly. These technologies are available in a variety of purchased electronic devices, including smartphones, monitors, note computers, televisions, and more. Better performance of key players involved in the production of products and services for volume display will also improve the international market.
OPPORTUNITIES:
The growing demand for Volumetric 3D Display technology in developed countries' defence sectors presents significant opportunities in the Volumetric Display Device Market. These developed countries' defence budgets have also grown significantly. Other growing opportunities for a better gaming experience have increased the purchase of 3D gaming devices worldwide. On Volumetric 3D Display, 3D games with 360 ° viewing are available. Growing research and development, as well as advances in screening surgical doses and telemedicine, will also create new opportunities in these years of forecasting. All of these factors will create an excellent opportunity for industries dealing with high-volume products and services.
RESTRAINTS:
Restriction features emerge in the global market alongside all aspects of driving and market opportunities. One important aspect of blockchain is the market's growing demand for electronic components and advanced software.Volumetric 3D Display Market Demand is increasing due to rising demand. However, the high production costs lead to a slowdown in market growth in the long run. This also widens the equitable gap in the supply chain, which stifles market growth.
CHALLENGES:
Demand for electronic components and advanced software is increasing as a result of the covid 19 epidemic and the sudden announcement of closures in almost all countries. High demand and high cost involvement were major barriers to the growth of the Volumetric 3D Display market. Manufacturers were required to care for the goods in accordance with the needs of the products. High production costs, on the other hand, posed a significant challenge to overcome during the forecast years.
IMPACT OF COVID-19:
A few industries were impacted and faced decline as a result of the covid 19 epidemic. One of the industries affected by the collapse was the DIY Volumetric Display Device Market. The slow pace of the epidemic of immature goods and finished goods has hampered market distribution and supply chain systems. As a result, the cost of manufacturing and maintaining high-volume displays is unjustly high, limiting their global market expansion. Due to the large number of active and diverse competitors in the market, the Volumetric 3D Display Market Size is highly competitive. The expansion of the volumetric 3D display market has been further delayed as a result of intense controversy, owing largely to the covid epidemic.
BY TYPE
Based on the type of display, the volumetric 3D display market is divided into the sweep volume and the standing volume. Fixed volume indicators are preferred among customers due to their easy availability in various categories. This category includes types based on medium gas conversion, solid conversion, and static crystal cube displays.Part of the swept volume is expected to show a CAGR of 37.2% from 2023 to 2030. Growth is due to a significant focus on improving the volume display enhanced by prominent market players around the world. The technology also helps support multi-user interaction of the game and many other applications such as video streaming.
BY APPLICATION
The market is segmented by application, which includes Medical, Automotive, Education and Training, Media, Communications, Entertainment, Aerospace & Defense, and others. By 2022, the medical sector will have a significant revenue share in the volumetric 3D Display market. Because of their widespread use during surgery, volumetric 3D displays have had an impact on the field of medical imaging applications. During surgery, the volume display creates a one-of-a-kind hyper-real self-portrait of the medical image display. It also generates 3D representations of MRI data in systems, allowing doctors to reverse and remove any part of the anatomy.
Market Segmentation:
BY TYPE
BY COMPONENTS
BY APPLICATION
Medical

IT & Telecom

Aerospace & Defense

Transportation & Logistics

Marketing

Design and Prototyping

Healthcare

Entertainment

Media and Communication

Automotive

Military and Defense

Production and Management

Data Visualization

Other
BY TECHNOLOGY
Digital Light Processing (DLP)

Liquid Crystal on Silicon Technology (LCOS)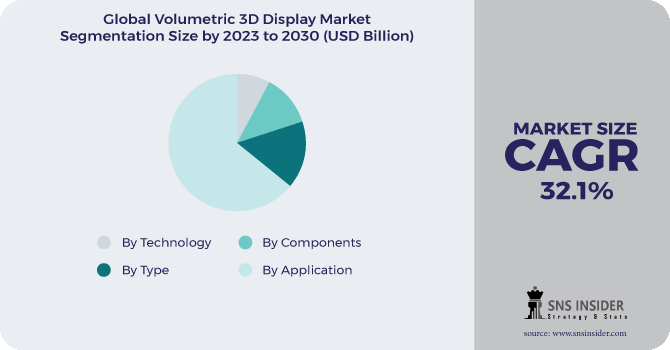 To Get Customized Report as per your Business Requirement - Request For Customized Report
REGIONAL ANALYSIS:
Experts in the Volumetric 3D Display Market have studied the global market analysis of other regions. Asia Pacific, Europe, North America, and the World are the regions. In terms of the stock market, North America is the most regional region in the world. The region has a high demand for products as a result of technological advancements and recent trends in the use of volumetric 3D display devices. Because of this rising demand, North America now holds the largest market share. The Asia Pacific region is expected to grow rapidly due to increased foreign direct investment and the emerging consumer electronics sector. Furthermore, countries such as China and Japan are expected to play a significant role due to mass production areas and low production costs.
REGIONAL COVERAGE:
North America

Europe

Germany

UK

France

Italy

Spain

The Netherlands

Rest of Europe

Asia-Pacific

Japan

south Korea

China

India

Australia

Rest of Asia-Pacific

The Middle East & Africa

Latin America

Brazil

Argentina

Rest of Latin America
KEY PLAYERS:
Major key players in the Volumetric 3D Display are 3DIcon Corporation, LightSpace Technologies Inc, Voxon, Holografika Kft, Zebra Imaging, Holoxica Ltd, Burton Inc, LEIA Inc, Seekway Technologies, Alioscopy, and other players.
3DIcon Corporation-Company Financial Analysis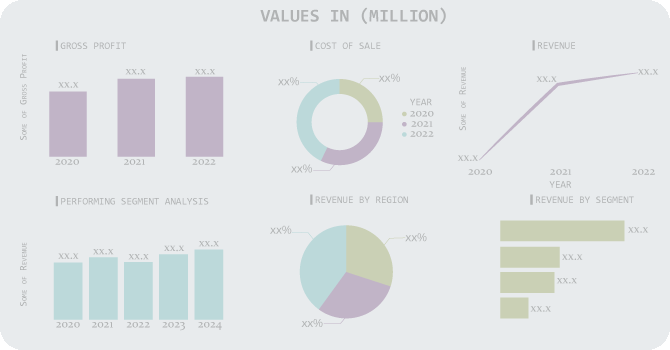 Volumetric 3D Display Market Report Scope:
Report Attributes
Details
Market Size in 2022
US$ 0.58 Billion
Market Size by 2030
US$ 5.38 Billion
CAGR
CAGR of 32.1% From 2023 to 2030
Base Year
2022
Forecast Period
2023-2030
Historical Data
2020-2021
Report Scope & Coverage
Market Size, Segments Analysis, Competitive Landscape, Regional Analysis, DROC & SWOT Analysis, Forecast Outlook
Key Segments
• By Type (Swept-Volume Display, Solid-Volume Display, Multi-Planar Volumetric Display, Static Volume Display)
• By Components (Lens, Memory, Screen)
• By Application (Medical, It & Telecom, Aerospace & Defense, Transportation & Logistics, Marketing, Design And Prototyping, Healthcare, Entertainment, Media And Communication, Automotive, Military And Defense, Production And Management, Data Visualization, Other)
• By Technology (Dlp, Lcos)
Regional Analysis/Coverage
North America (USA, Canada, Mexico), Europe
(Germany, UK, France, Italy, Spain, Netherlands,
Rest of Europe), Asia-Pacific (Japan, South Korea,
China, India, Australia, Rest of Asia-Pacific), The
Middle East & Africa (Israel, UAE, South Africa,
Rest of Middle East & Africa), Latin America (Brazil, Argentina, Rest of Latin America)
Company Profiles
3DIcon Corporation, LightSpace Technologies Inc, Voxon, Holografika Kft, Zebra Imaging, Holoxica Ltd, Burton Inc, LEIA Inc, Seekway Technologies, Alioscopy, and other players.
Key Drivers
• 3D technology and 360-degree spherical viewing angles.
RESTRAINTS
• defence sectors presents significant opportunities