Report Scope & Overview:
The Energy Management Systems Market size was valued at USD 40.5 billion in 2022. It is expected to hit USD 110.76 billion by 2030 and grow at a CAGR of 13.4% over the forecast period of 2023-2030.
The Energy Management Systems Market focuses on optimizing energy consumption and enhancing efficiency. This market encompasses a wide range of technologies, software, and services that enable organizations to monitor, control, and analyze their energy usage. Energy management systems play a crucial role in today's world, where energy resources are becoming scarcer and more expensive. These systems provide businesses with the tools and insights needed to make informed decisions about their energy consumption, ultimately leading to cost savings and environmental sustainability.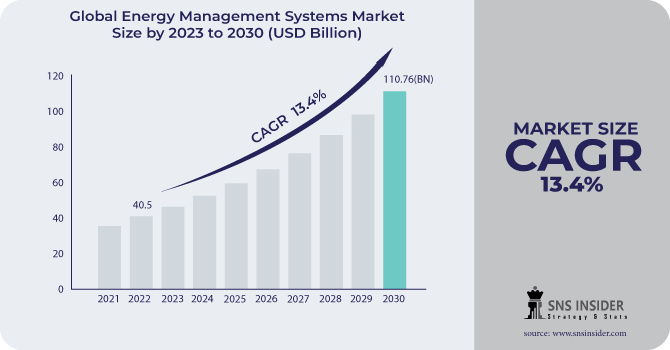 One of the key drivers behind the growth of the energy management systems market is the increasing awareness of the need to reduce carbon emissions and combat climate change. Governments and regulatory bodies worldwide are implementing stringent energy efficiency standards, which in turn are driving the adoption of energy management systems across various industries. Moreover, the rising energy costs and the need to optimize operational expenses are compelling organizations to invest in energy management systems. These systems enable businesses to identify energy wastage, implement energy-saving measures, and track the effectiveness of these initiatives. By doing so, organizations can significantly reduce their energy bills and improve their bottom line.
Get More Information on Energy Management Systems Market - Request Sample Report
The energy management systems market offers a wide range of solutions, including smart building energy management systems (BEMS), industrial energy management systems (IEMS), and home energy management systems (HEMS). BEMS are primarily used in commercial buildings to monitor and control energy usage, while IEMS cater to the specific needs of industrial facilities. HEMS, on the other hand, are designed for residential use, allowing homeowners to monitor and manage their energy consumption.
Market Dynamics:
Drivers
The rising awareness about the importance of energy conservation and the need to reduce carbon emissions has led to a surge in demand for energy management systems. These systems help organizations optimize their energy consumption and minimize wastage, thereby contributing to a greener and more sustainable future.
Governments worldwide are implementing stringent regulations and policies to promote energy conservation and reduce greenhouse gas emissions. These initiatives create a favorable environment for the energy management systems market to thrive.
Restrain
High initial investment associated with the energy management system

Lack of awareness and expertise
Many organizations are still unaware of the benefits and potential of energy management systems. Additionally, the lack of skilled professionals who can effectively implement and manage these systems poses a challenge to their widespread adoption.
Opportunities
Rising concerns over climate change

Shifting focus toward the reduction of carbon emissions

Growing Adoption of Renewable Energy Sources
The increasing adoption of renewable energy sources, such as solar and wind power, has created a need for effective energy management systems. These systems help organizations integrate renewable energy sources into their existing infrastructure, ensuring optimal utilization and minimizing reliance on traditional energy sources.
Challenges
Energy management systems involve the collection and analysis of sensitive data related to energy consumption. Ensuring the security and privacy of this data is important in order to prevent potential breaches and unauthorized access.
Impact of Russia-Ukraine War:
The Russia-Ukraine war has disrupted the energy supply chain, causing instability in the region. As a result, the demand for EMS has increased as companies strive to optimize their energy consumption and mitigate the effects of this turmoil. However, the market has also faced numerous obstacles due to the conflict. One of the major challenges is the disruption of infrastructure. The war has damaged power plants, transmission lines, and other critical energy infrastructure, leading to power outages and reduced energy availability. This has directly impacted the EMS market, as the need for efficient energy management becomes even more crucial in such circumstances.
Impact of Recession:
One of the primary consequences of recession is a decrease in overall demand for these systems. As businesses and industries faced financial constraints, their focus shifted towards cost-cutting measures, often neglecting investments in energy management. This decline in demand has led to a slowdown in the growth of the market. Furthermore, the recession has also affected the funding available for energy management projects. With limited financial resources, organizations have been forced to prioritize their investments, often leaving energy management initiatives on the back burner. This lack of funding has hindered the development and implementation of new energy management systems, further impeding market growth.
Market segmentation
By Type
Building energy management systems (BEMS)

Home energy management systems (HEMS)

Industrial energy management systems (IEMS)
By Component
Software

Hardware

Services
By Deployment
By Vertical
Residential

Telecom & IT

Manufacturing

Energy & Power

Retail

Food & Beverages

Healthcare

Others
By Application
Energy Distribution

Automation

Property Safety

e-Mobility

Design

Others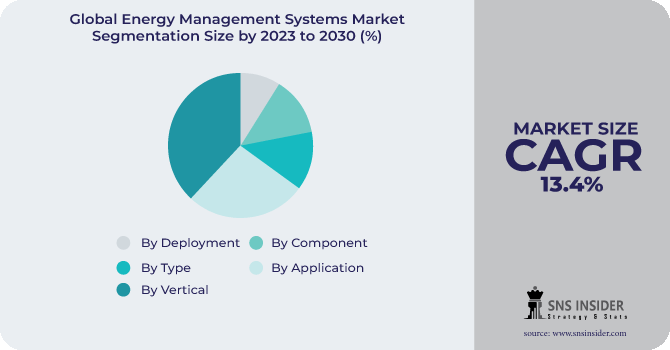 Get Customized Report as per Your Business Requirement - Request For Customized Report
Regional Analysis
North America dominated the Energy Management Systems Market in 2022. One of the key reasons for this is the region's strong commitment to environmental sustainability. The United States and Canada have implemented stringent regulations and policies to promote energy efficiency and reduce carbon emissions. This has created a favorable environment for the adoption of EMS solutions, as businesses strive to comply with these regulations and improve their sustainability practices. Moreover, North America boasts a highly developed infrastructure and advanced technological capabilities. The region is home to several leading companies specializing in energy management systems, offering innovative and advanced solutions. These companies have invested heavily in research and development, resulting in the creation of state-of-the-art EMS technologies that cater to the diverse needs of businesses across various sectors.
The Asia Pacific region is projected to experience the highest CAGR in the Energy Management Systems Market throughout the forecast period. The Energy Management Systems Market is witnessing significant growth in the Asia Pacific region due to the increasing demand for energy-efficient solutions and the rising awareness about environmental sustainability is driving the adoption of energy management systems in this region. Governments and organizations are recognizing the importance of reducing energy consumption and carbon emissions, leading to a surge in the implementation of these systems. Moreover, the rapid industrialization and urbanization in countries like China and India have resulted in a substantial increase in energy consumption. As a result, there is a growing need for efficient energy management solutions to optimize energy usage and reduce costs.
REGIONAL COVERAGE:
North America
Europe
Eastern Europe

Poland

Romania

Hungary

Turkey

Rest of Eastern Europe

Western Europe

Germany

France

UK

Italy

Spain

Netherlands

Switzerland

Austria

Rest of Western Europe
Asia Pacific
China

India

Japan

South Korea

Vietnam

Singapore

Australia

Rest of Asia Pacific
Middle East & Africa
Middle East

UAE

Egypt

Saudi Arabia

Qatar

Rest of Middle East

Africa

Nigeria

South Africa

Rest of Africa
Latin America
Brazil

Argentina

Colombia

Rest of Latin America
Key Players
The major key players are Honeywell International Inc., Schneider Electric SE, ABB, Johnson Controls, General Electric, Mitsubishi Electric Corporation, C3.AI, GridPoint, Siemens AG, Cisco Systems, International Business Machines Corporation, and other key players mentioned in the final report.
General Electric-Company Financial Analysis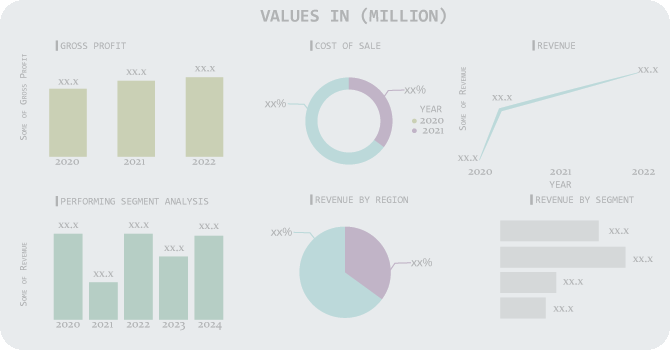 Recent Development:
In Jan 2023, Schneider Electric introduced a home energy management system that seamlessly integrates solar power, storage capabilities, electric vehicle (EV) charging Infrastructure , and household appliances.

In Nov 2022, ABB introduced an innovative energy management system specifically designed for green hydrogen production, aiming to reduce production costs by an impressive 20 percent.

In June 2022, Honeywell launched an advanced carbon and energy management solution, enabling precise tracking of building emissions for enhanced sustainability.
Energy Management Systems Market Report Scope:
Report Attributes
Details
Market Size in 2022
US$ 40.5 Bn
Market Size by 2030
US$ 110.76 Bn
CAGR
CAGR of 13.4% From 2023 to 2030
Base Year
2022
Forecast Period
2023-2030
Historical Data
2020-2021
Report Scope & Coverage
Market Size, Segments Analysis, Competitive Landscape, Regional Analysis, DROC & SWOT Analysis, Forecast Outlook
Key Segments
• By Type (Building energy management systems (BEMS), Home energy management systems (HEMS), Industrial energy management systems (IEMS))
• By Component (Software, Hardware, and Services)
• By Deployment (Cloud Based and On-Premise)
• By Vertical (Residential, Telecom & IT, Manufacturing, Energy & Power, Retail, Food & Beverages, Healthcare, and Others)
• By Application (Energy Distribution, Automation, Property Safety, e-Mobility, Design, and Others)
Regional Analysis/Coverage
North America (US, Canada, Mexico), Europe (Eastern Europe [Poland, Romania, Hungary, Turkey, Rest of Eastern Europe] Western Europe] Germany, France, UK, Italy, Spain, Netherlands, Switzerland, Austria, Rest of Western Europe]). Asia Pacific (China, India, Japan, South Korea, Vietnam, Singapore, Australia, Rest of Asia Pacific), Middle East & Africa (Middle East [UAE, Egypt, Saudi Arabia, Qatar, Rest of Middle East], Africa [Nigeria, South Africa, Rest of Africa], Latin America (Brazil, Argentina, Colombia Rest of Latin America)
Company Profiles
Honeywell International Inc., Schneider Electric SE, ABB, Johnson Controls, General Electric, Mitsubishi Electric Corporation, C3.AI, GridPoint, Siemens AG, Cisco Systems, International Business Machines Corporation
Key Drivers
• Increasing demand for energy-efficient solutions
• Implementation of stringent regulations and policies by the government
• Cost savings and operational efficiency
Market Restraints
• High initial investment associated with the energy management system
• Lack of awareness and expertise